Changing the narrative around
racism towards black people
Aisha Gordon-Hiles, a counsellor at UCA, has featured in a factual documentary series called 'I Am Not My Trauma' to help change the narrative around racism towards black people.
25 Jan 2022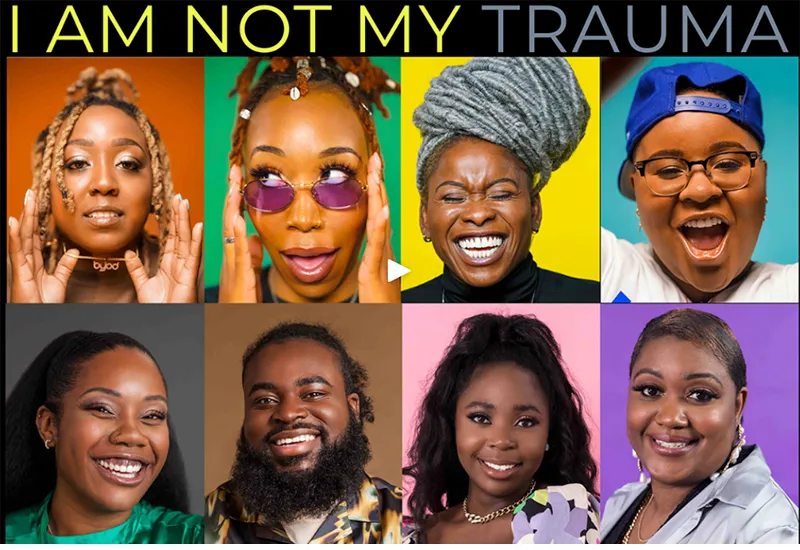 The project is a Creative Vixstory production created by Victoria Osayanein Oshodin, and the director, Cordell Johnson and stylist, Nikki Ranger were both former UCA students.
Shining a lens on a diverse set of individuals – from the US and UK – with unique, yet parallel stories about trauma, the documentary uncovers the lack of acknowledgement by the world community of Black Trauma and its physical and mental signs. It aims to rectify this by creating awareness of what it feels like to experience trauma as a direct result of racism.
Watch the I Am Not My Trauma trailer
So, what is Black Trauma and how do people experience it?
Aisha explains: "Racism, micro-aggression, attacks in the media are all part of Black Trauma. People are not only traumatised by things that happen in the media they can also carry trauma from generations before us. It is also spiritual – through disconnection – and emotional, physiological, and sensory."
Aisha's own experience of Black Trauma has shaped her story and motivated her to create her own business "Self for Help". Taking everything she has learned, Aisha helps other black people who experience trauma to understand themselves and find the right tools to support themselves.
"For a black person going through trauma I would tell them to acknowledge it and find time to process it," says Aisha. "The body keeps a score. Everything that we go through is a footprint on us in some way, shape or form. Journaling is a great way to do that, so is contacting a black owned organisation or that has black specialists within it so that you can start the healing work – with awareness we can heal."
Hear what Aisha has to say in Episode 1 of I Am Not My Trauma.
If you need more help or support or would like to speak to a counsellor, check out our Student Support pages.