Bake Off: The Professionals runner-up supports
UCA's patisserie-inspired artist
Inspired by and in collaboration with Bake Off: The Professional's runner-up Julien Plumart, UCA Extended Diploma in Art and Design student Ella Gambrill is exhibiting her patisserie-inspired paintings at his cafe in Brighton.
11 Oct 2022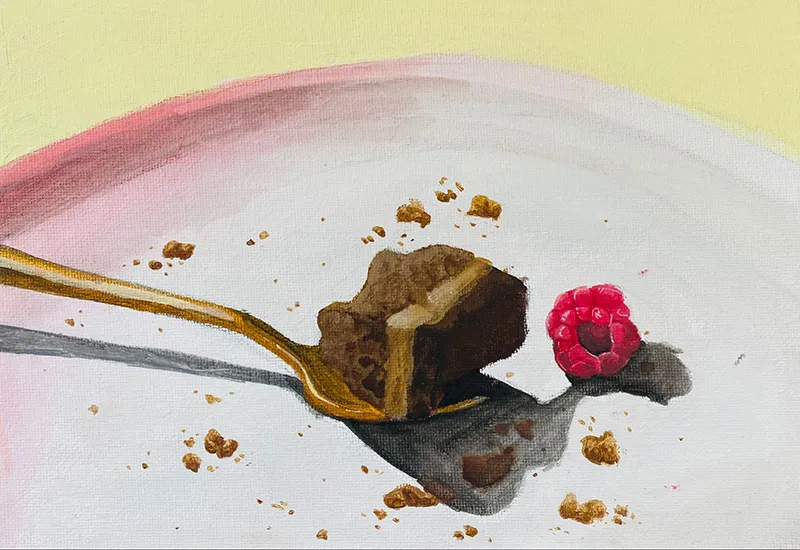 Ella collaborated with Julien for nine weeks to gain a deeper understanding of his craft. Her project, entitled A Baker's Dozen, turned his gastronomic creations into mouth-watering works of art, transforming the taste of his baking into brush strokes and colour.
"I knew it wouldn't be hard to combine my love and admiration of food and the enjoyment I have when painting with the beauty of Julien's creations," said Ella.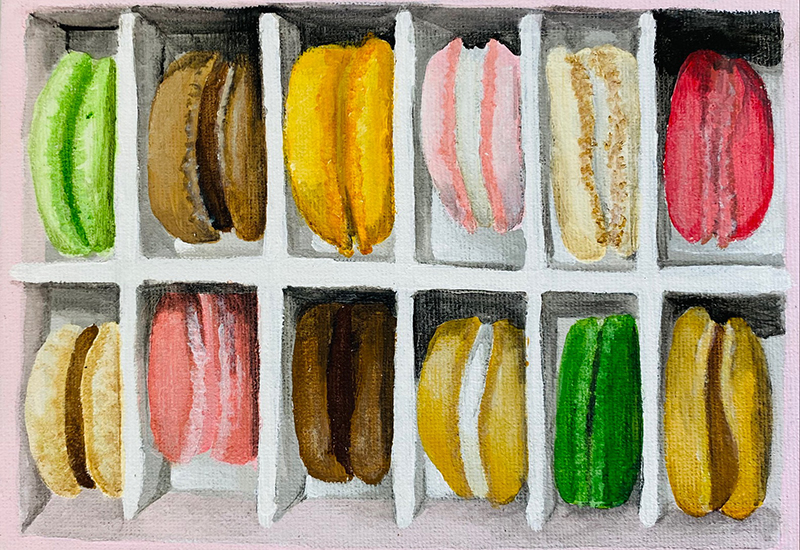 Julien sponsored Ella's exhibition at his patisserie and the proceeds will be donated to Brighton's Rocking Horse charity, helping to improve the quality of life for the most vulnerable children in Sussex.
Julien said of Ella's work: "I was thrilled to see a young painter use my creations to develop her skills, and end up with thirteen amazing pieces of art."
You can see Ella's work on display at the Julian Plumart Café in Brighton until the end of this week.
Learn more about studying art at UCA by visiting the course pages.