Students' rain-powered design
wins them the 2021 AIA Student Charrette
After a frantic day of competition, a team of BA Architecture students from UCA's RIBA accredited Part-1 course in Canterbury, were declared winners of the 2021 AIAUK Student Charrette for their whimsical proposal to line the streets of Bloomsbury with rain-powered music machines.
11 Nov 2021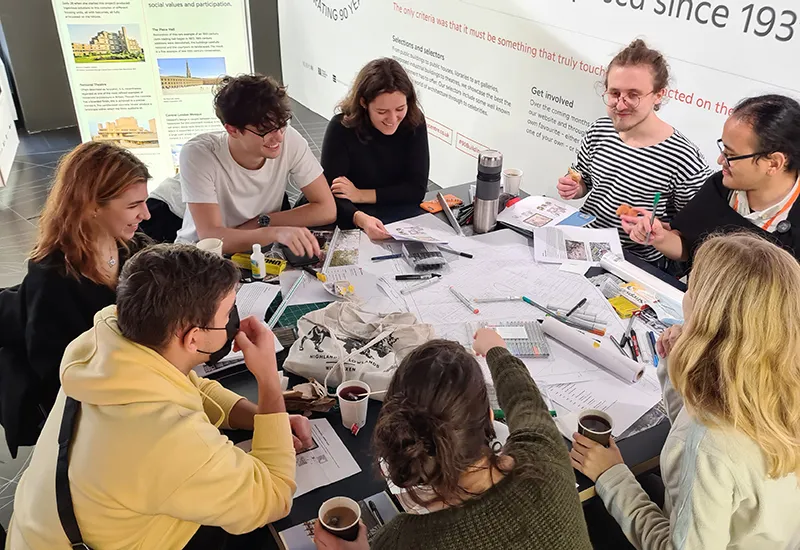 Arriving at the charrette drenched by a sudden downpour, the students were able to turn their misfortune into an innovative starting point for their design process.
Mila Mielau, one of the winning third-year students said: "Our design was driven by the half an hour walk in the pouring rain to get to the Building Centre in Bloomsbury."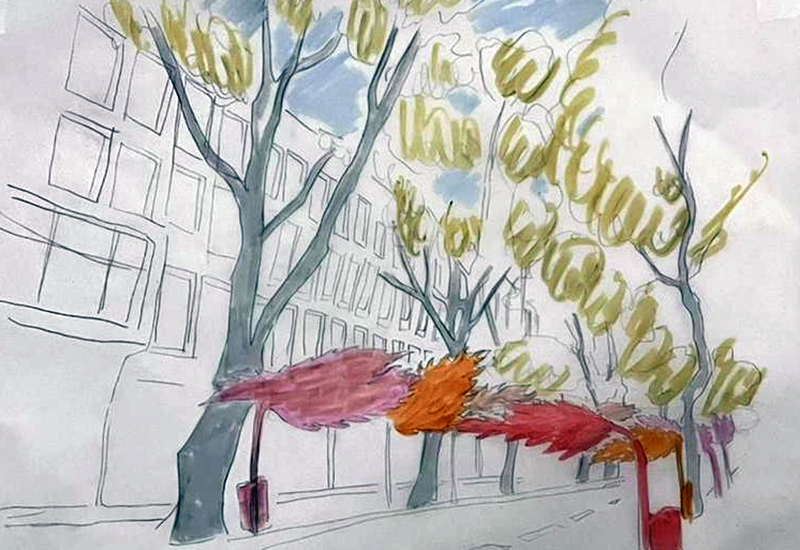 Working without the aid of computers, the students prepared a series of site plans, models, and artistic impressions of how their design could adapt to multiple scales and sites and thought carefully about how they could use sound to draw visitors into the heart of Bloomsbury.
Inspired by the sycamore trees outside, the winning design consisted of a folded leaf-like canopy, that would collect rainwater and power a water wheel, that in turn rotated a music box. The leaves could also provide a shelter for walkers, allowing visitors to enjoy the installation whilst it was raining.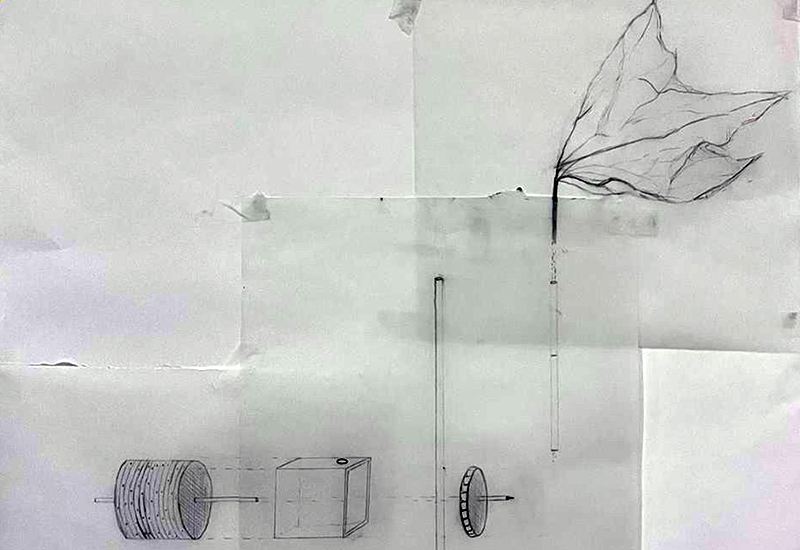 Axonometric drawing.
The judges – Simon Aldridge, Rebecca Nixon and Katharine Storr – felt they answered the competition brief successfully, and that their proposal would be effective in encouraging visitors back into the centre of London following the pandemic. They also praised the team for the sensitivity of their design, their vision for a city that celebrates the natural world, and how it would encourage visitors to think about their connection to place and climate.
Mila added: "We tried to design something mindful of Covid-19 and the limits placed on certain activities through social distancing and the weather."
The judges were particularly impressed by the coherence of the UCA presentation, which included a series of models and an exploded axonometric drawing of their design.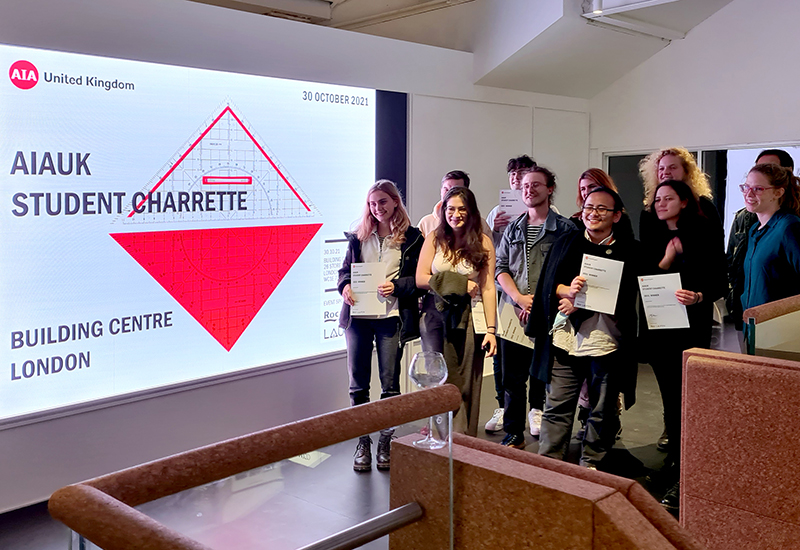 Congratulations to the winning UCA students, Kirils Bakirovs, Alfie Demmon, Ivor Gabric, Elena Gruber, Tancho Lawati, Mila Mielau, Alessandra Moraru, Dimitra Voutsi, and their mentor, Pierre Baillargeon!
To learn more about studying Architecture at UCA, visit the course pages.