Double glory for UCA fashion students
at Graduate Fashion Week 2021
18 Jun 2021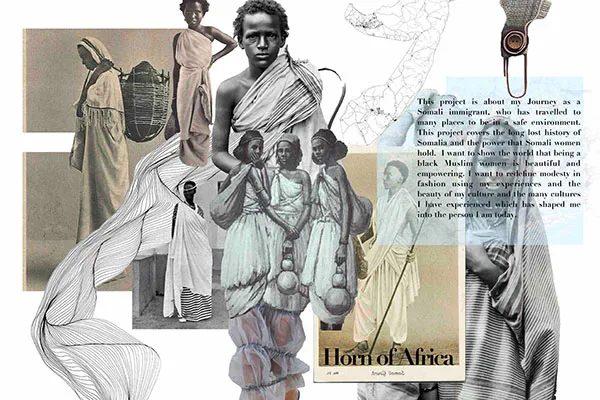 An amazing year for UCA fashion students has been capped with the announcement of two winners by the Graduate Fashion Foundation during Graduate Fashion Week (GFW) 2021.
Ebony Barrett and Nadiya Sharif both triumphed in this year's GFW21 Awards, winning the Fashion Styling & Creative Direction category and Culture & Heritage category respectively.
They were two of three shortlisted UCA nominees – Shelby Black was shortlisted in the Fashion Marketing category - chosen from hundreds of submissions from around the UK. GFW is a focal point for fashion students across the UK and also a key talent showcase for the fashion industry.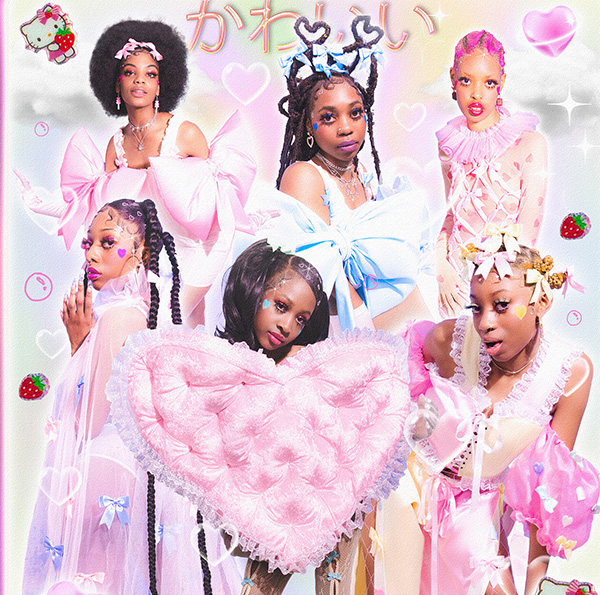 Ebony's work in fashion styling and creative direction centres around a project called 'Sweet Shop Six' (above) which focuses on uplifting the black female community and the recognition of modern black storytelling. "I created a group of six female superheroes and turned their stories into their superpowers," says Ebony. "I do this in a unique kawaii, pastel tribute as a huge lover of Japanese fashion. For so long, it has been 'acceptable' for black women to not be the default, for them not to be the main character. Black people are demonised for archaic stereotypes ('the jezebel', 'the black best friend', 'the angry black woman') while being stolen from for cool new 'trends'. My project focuses on black women reclaiming these features and turning them into superpowers."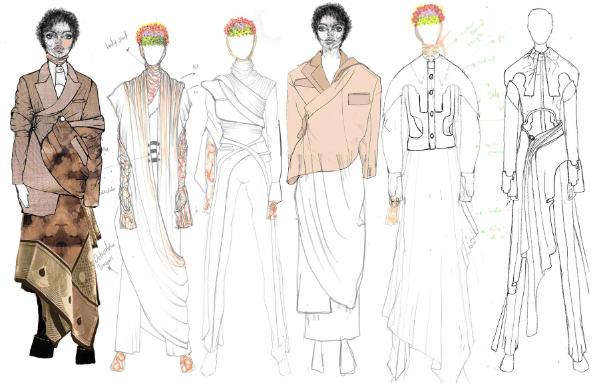 Nadiya's work (above) in culture and heritage explores her Somali roots: "This project is about my journey as a Somali immigrant who has travelled to many places to be in a safe environment," she says. "This project covers the long-lost history of Somalia and the power that Somali women hold. I want to show the world that being a black Muslim woman is beautiful and empowering - I want to redefine modesty in fashion using my experiences and the beauty of my culture and the many cultures I have experienced which have shaped me into the person I am today."
Three more UCA students celebrated success at Graduate Fashion Week; Danielle Zambourides, Philippa Hornsby and Karolina Karpaviciutewere all selected to showcase images of their work at Flannels on Oxford Street, through the W1 Curates x GFF Competition.