Makeup artistry wins
students top spots!
Two Make-up and Hair Design students from UCA were named semi-finalists in the 2022 International Beauty Industry (IBI) Awards "Best Student Makeup" category.
16 Dec 2021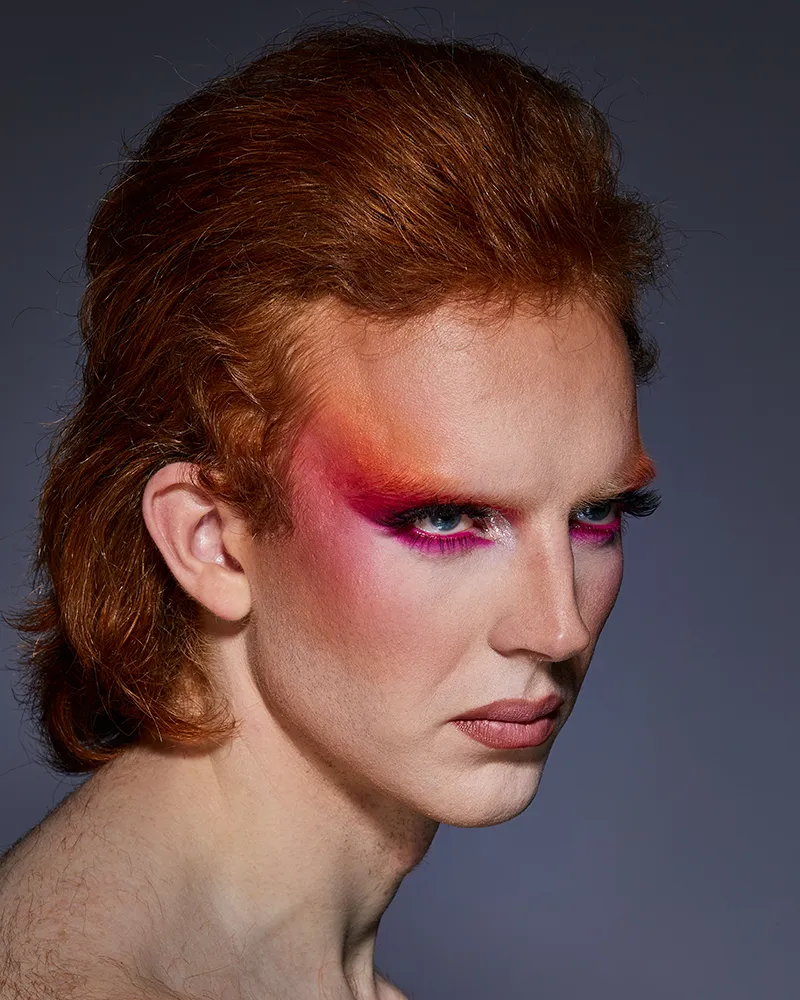 "Masculinity in Beauty" ©Karoliina Villem
Third-year student Georgia Dyer and second-year student Karoliina Villem proudly showcased their make-up artistry at this internationally recognised competition, which encourages the talent of global beauty artisans.
"Karoliina and Georgia are both talented, motivated and inspiring makeup artists," comments Tanisha Church, Lecturer in Makeup & Hair Design. "Karoliina is a very creative and artistic makeup artist, who thrives in telling narratives through beauty and Georgia exceeds in creating beauty editorials and thinking outside the box. Both have the drive and push to excel through each application and output they create. I am so incredibly proud of their confidence in applying to such a successful competition, and to both be semi-finalists secures my own understanding in how talented they are."
Titled "Masculinity in Beauty", Karoliina's unintended David Bowie-vibe won her second place in the category. Her look features a bold, pink and red blown out eye on a red-headed man.
Karoliina said: "The look brings out his feminine side but still manages to exaggerate his masculine bone structure."
Not one to shy away from the unusual, Karoliina's designs are far from boring. She enjoys creating appearances that are unique, exciting, and bold. So, it's no wonder that Lady Gaga is the celebrity she'd most like to work with.
"I would have a lot of great ideas for Lady Gaga's red carpet look," she said.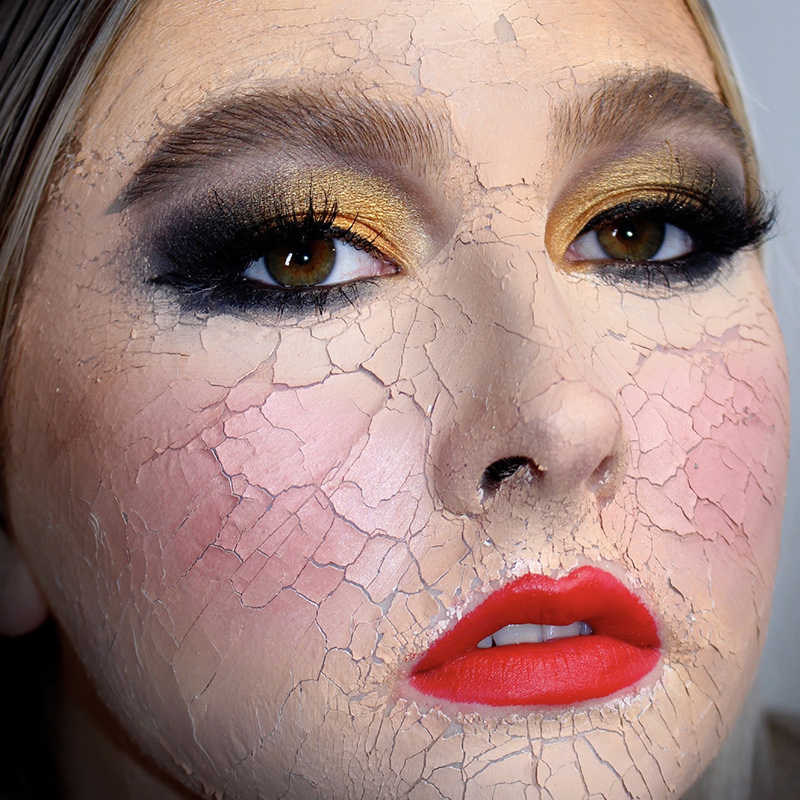 "Sahara" ©Georgia Dyer
Alternatively, Georgia's shortlisted look took inspiration from the arid landscape of the Sahara Desert.
"My desert-inspired, cracked skin makeup look is very creative yet simple," said Georgia. "I love the way it tells the story of the inspiration behind it."
With nature a recurring inspiration for Georgia, past looks have featured flora and fauna and natural elements like water.
With aspirations to continue creating exciting make-up looks and working in the beauty industry – joining the ranks of make-up icons such as Pat McGrath and James Molloy – Georgia and Karoliina are off to a good start.
If you share Georgia and Karoliina's passion for make-up, check out our course pages.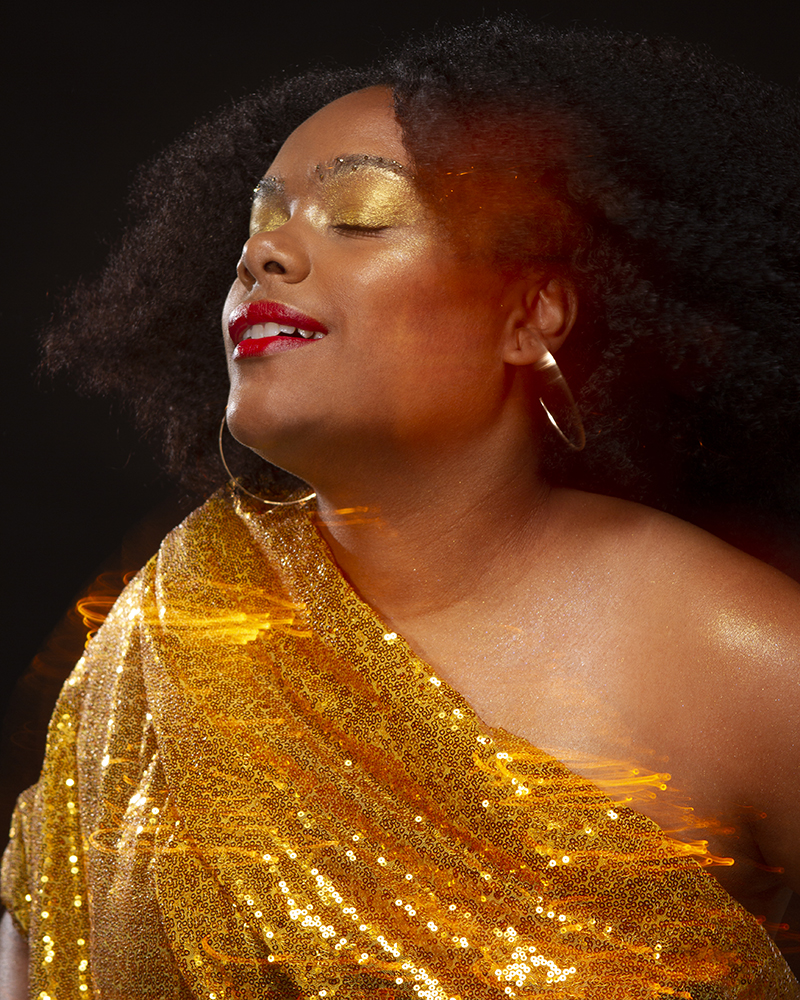 ©Karoliina Villem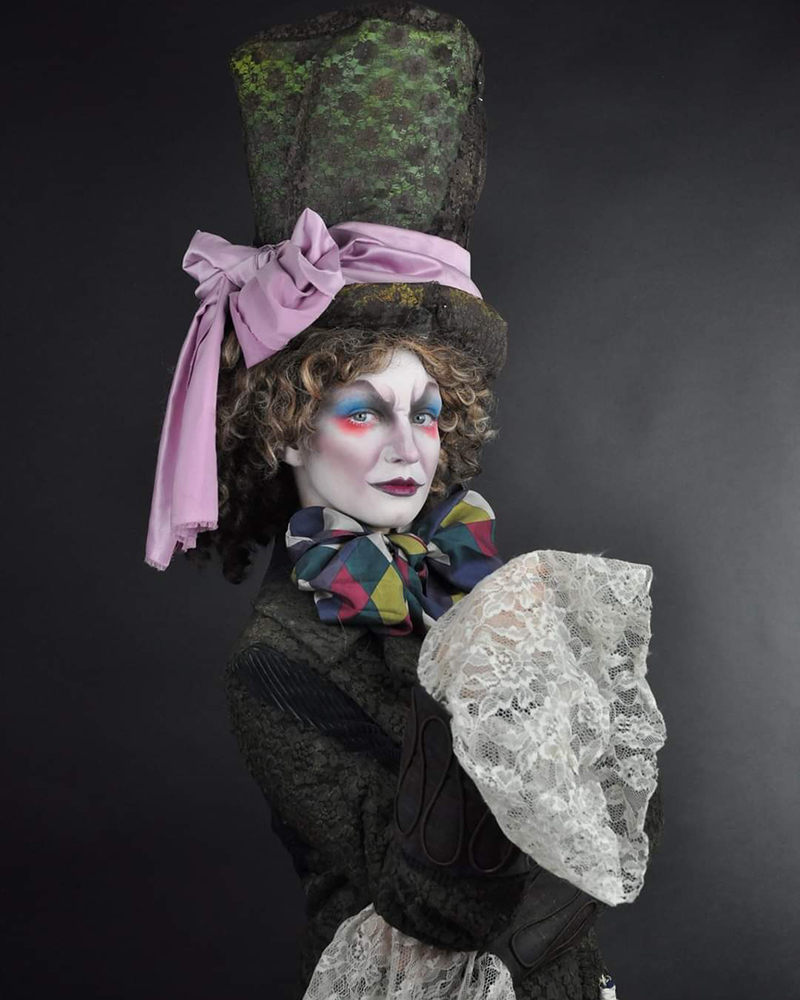 ©Karoliina Villem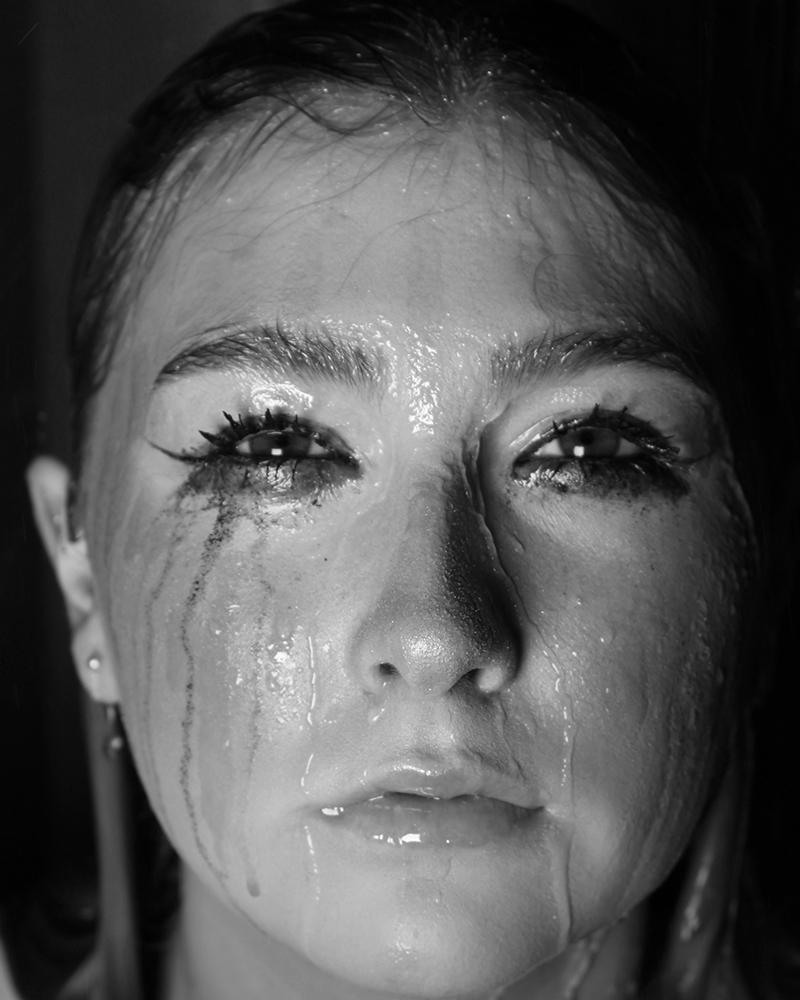 ©Georgia Dyer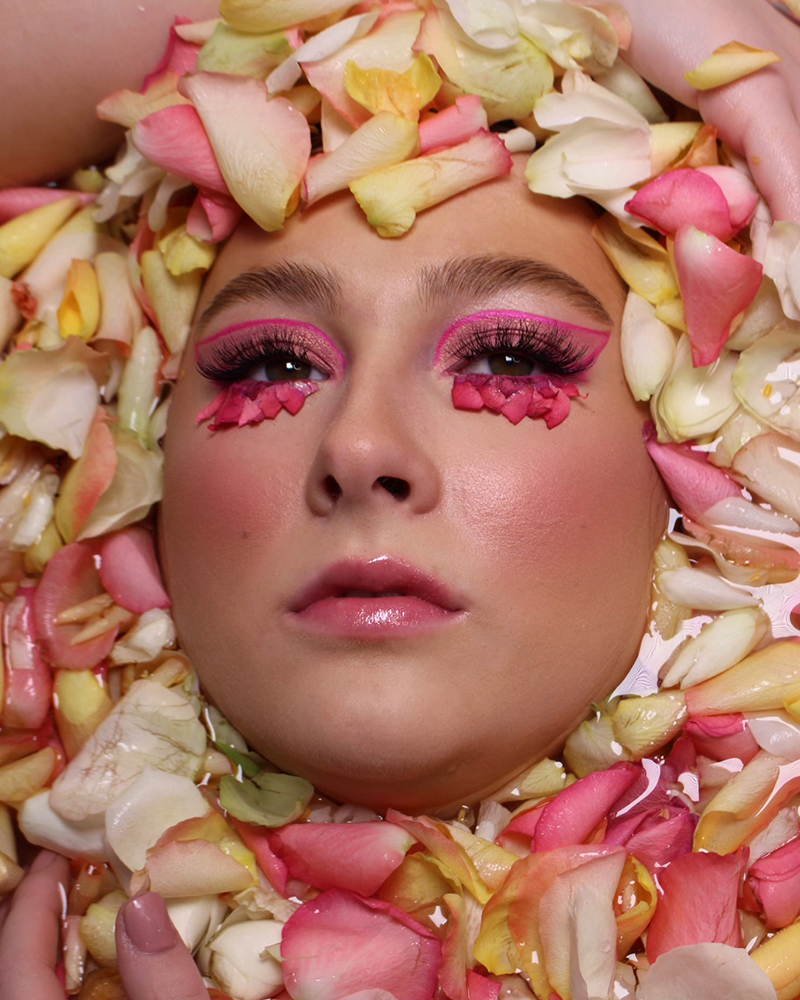 ©Georgia Dyer