Professor Anna Fox's Fast Forward project
wins new AHRC funding
UCA Professor of Photography Anna Fox has been awarded new funding.
29 Jan 2021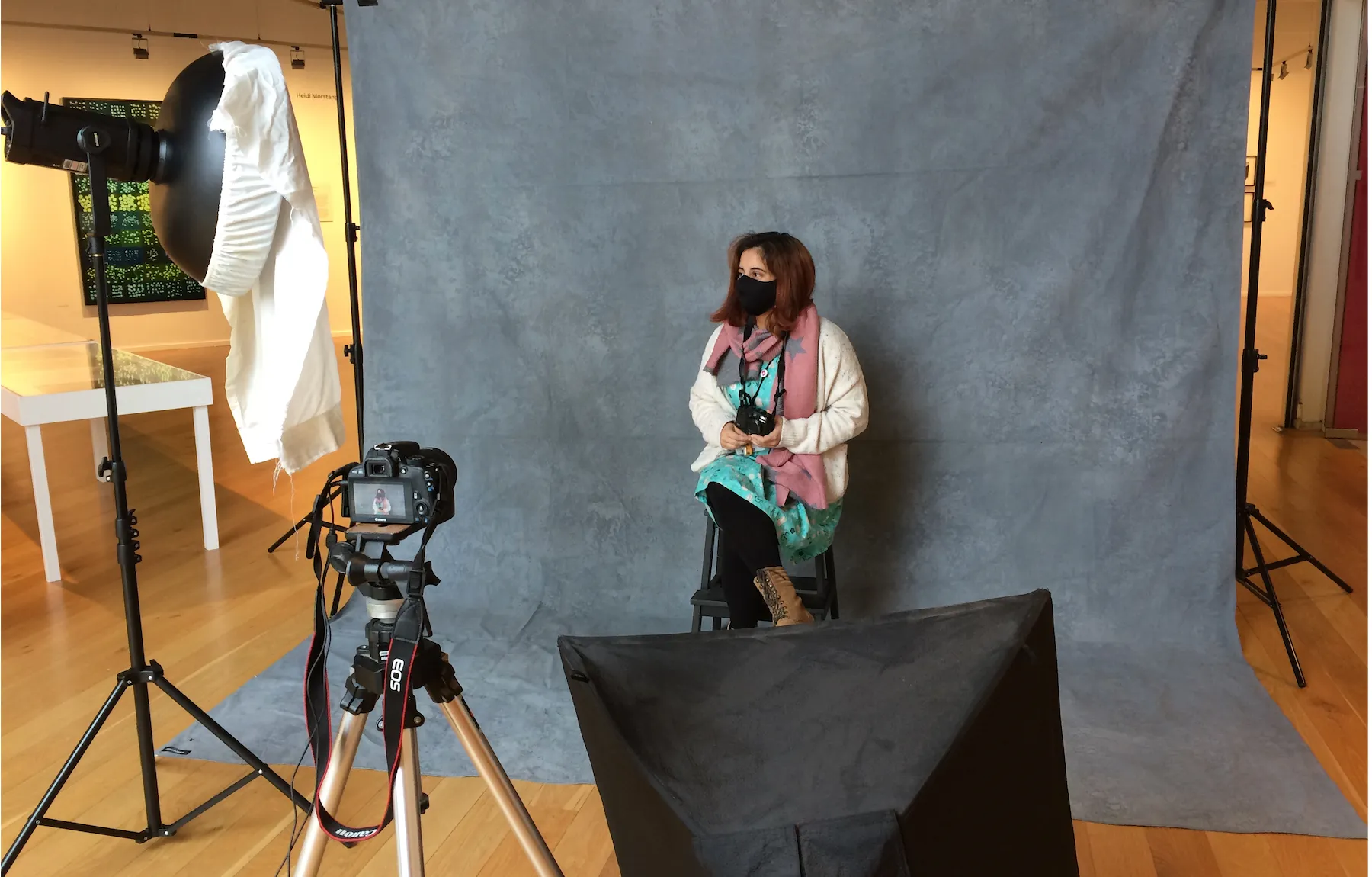 UCA Professor of Photography Anna Fox has been awarded new funding to continue her pioneering Fast Forward project for women in photography. Anna is one of ten EDI (equality, diversity and inclusion) Engagement Fellowships announced by the Arts and Humanities Research Council (AHRC).
"This is the second big award we have received for Fast Forward and I am excited that we can begin the next phase of this work," said Professor Fox, who is also one of the UK's leading photographers. "Over the coming months Fast Forward photographers will be working with 24 refugee and marginalised women, offering them skills-based workshops and a chance to take part in a 10-month mentorship programme."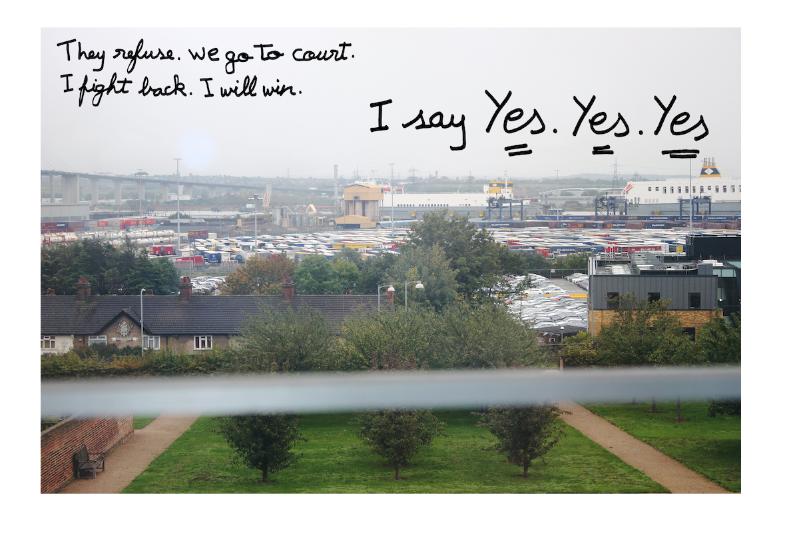 The image above is by E.E., taken as part of Women for Refugee Women's A Window Into Our Lives photography project, 2020. E.E. says: "I wrote this poem to encourage myself to keep going during this long wait. Hope keeps my spirits up. The hostile environment of the Home Office, including not allowing people who are seeking asylum to work, makes people destitute and vulnerable to trafficking and abuse. Let us stand together against all sorts of abuse."
Fast Forward's focus is 'the best of emerging and established photography by women', and the project started in 2014, following on from a panel discussion at Tate Modern in London. Its aim is to become an 'an emerging international network of women in photography', highlighting the work of women photographers and questioning the way that the photography 'establishment' has been formed. It sees women often being erased from the burgeoning histories of photography and seeks to prevent that happening, as well as shedding light on new ways of thinking, showing, discussing and distributing women photographers' work.
According to the AHRC: "This fellowship will build on the Fast Forward project to support a community of marginalized women in collaboration with Impressions Gallery, Bradford; National Galleries of Scotland; Women for Refugee Women; Work Show Grow, and Autograph ABP. Through a series of innovative workshops and mentorship activities, the aim is to increase awareness of women's unheard life stories using photography and story-telling practices."
Main image credit: New Focus member Asiya Hussain having her portrait taken by Carolyn Mendelsohn © Impressions Gallery