CoppaFeel! collaboration
to raise breast cancer awareness
24 Feb 2020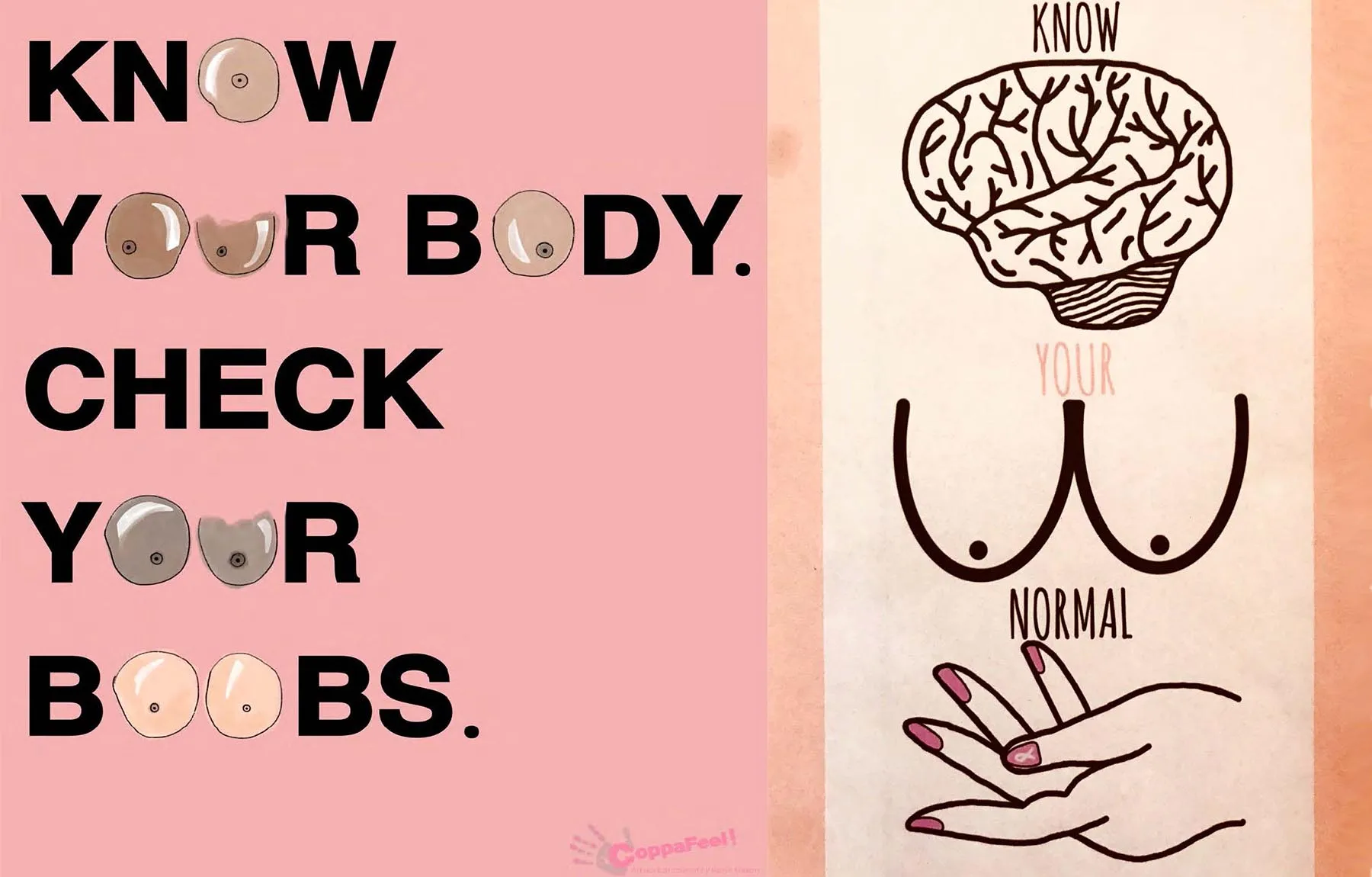 The University for the Creative Arts has joined forces with CoppaFeel! and Kings College London's Uni Boob Team to promote breast cancer awareness.
Curtis Tappenden, a senior lecturer on UCA Rochester's Extended Diploma Art & Design course began conversations with the national charity last autumn.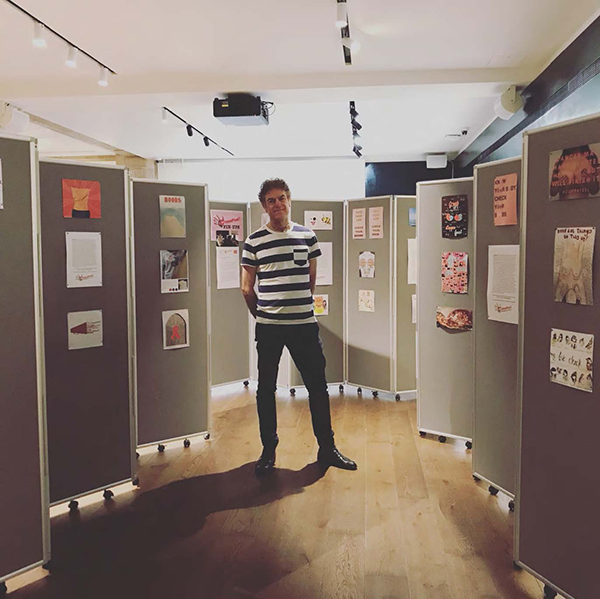 Curtis Tappenden at the exhibition
"We devised a project which would benefit the students and support the charity's national campaign," said Curtis.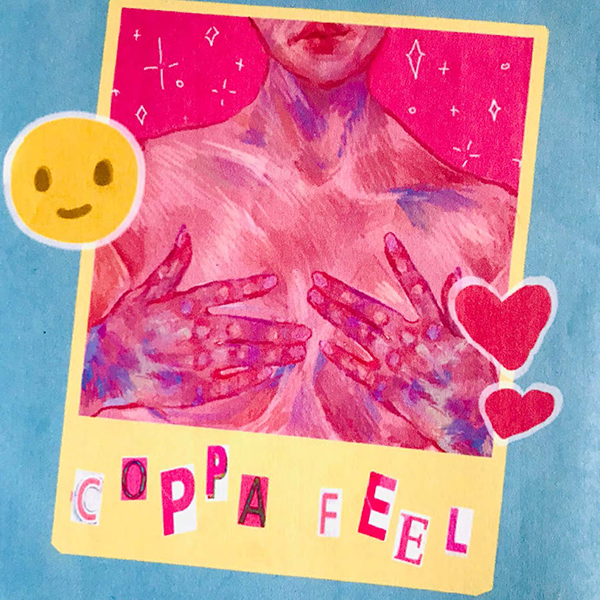 The project was delivered by UCA Rochester's Extended Diploma in Art & Design course coordinator Gabi Mind, Further Education tutors and CoppaFeel! breast cancer survivor Cole Larkin. Students were asked to design materials to support the CoppaFeel! campaign – reminding everyone to check their breasts and chests regularly.
Copies of UCA's original artworks and concept sketches are currently on display to the public at Bush House, Kings College London University, and Coppafeel! plans to use selected images for their social media campaign.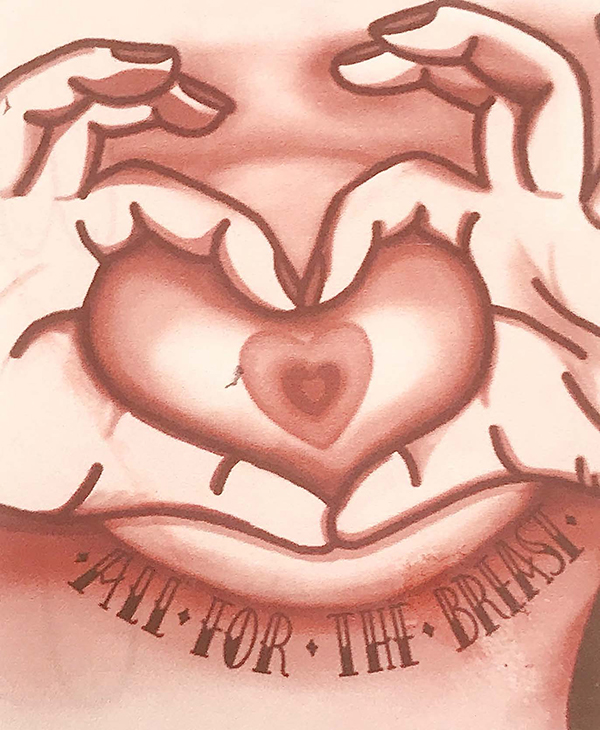 "CoppaFeel! have a strong and important message to communicate and the concepts that our students created, provided poignant graphic images and slogans for the charity's online campaigns.
"We hope as a result of this project and collaboration with Coppafeel! that UCA students will join the campaign by establishing a cross-campus Uni Boob Team," explained Curtis.
The Exhibition runs from 20 – 28 February.
To learn how you can support CoppaFeel! visit their website.
To learn more about UCA's Further Education programme, visit the course pages.