Makers' Tale online exhibition presents
new insights in craft and making
An exhibition co-curated by University for the Creative Arts (UCA) PhD student Loucia Manopoulou and involving staff and students from UCA was recently launched with an e-catalogue and online panel discussion.
01 Jun 2020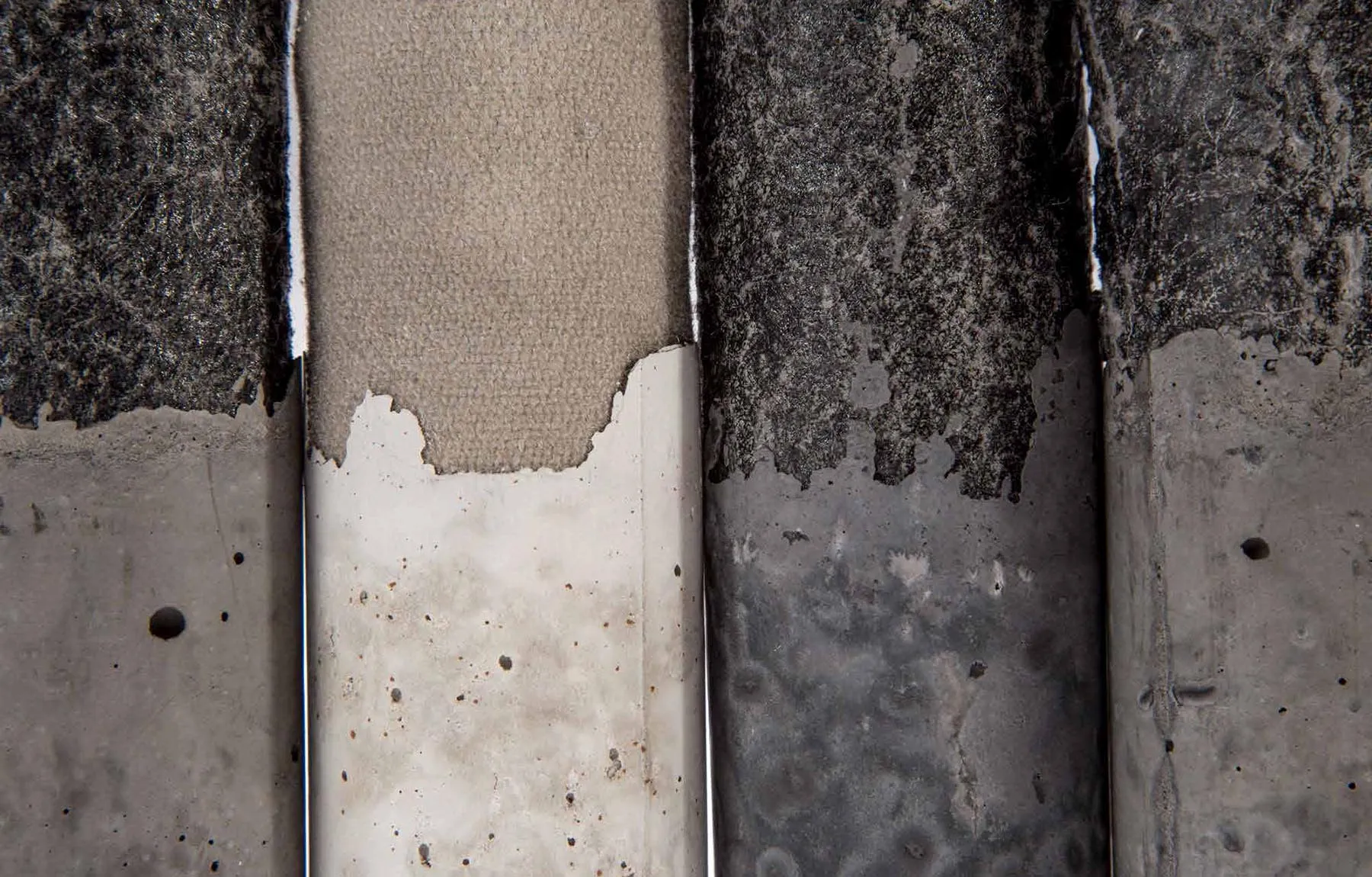 An exhibition co-curated by University for the Creative Arts (UCA) PhD student Loucia Manopoulou and involving staff and students from UCA was recently launched with an e-catalogue and online panel discussion.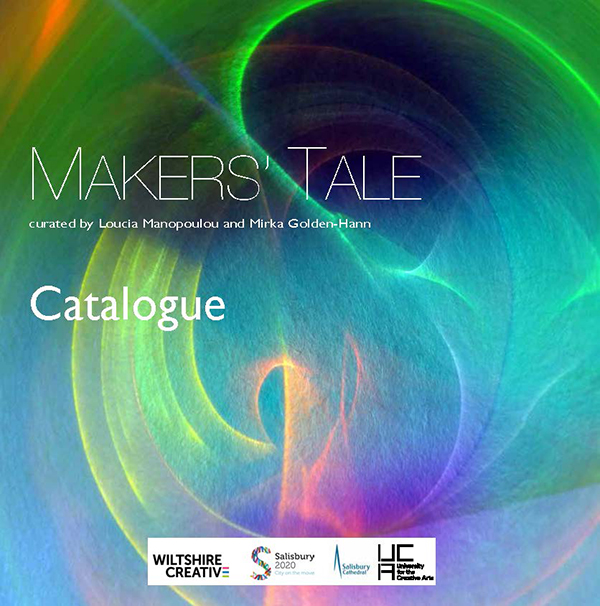 Makers' Tale e-catalogue
Makers' Tale exhibition is the result of a co-operation between Wiltshire Creative and the University for the Creative Arts, Farnham, in association with Salisbury Cathedral. It will concentrate on presenting new insights into traditional craft and making within the context of contemporary life and the modern creative industries.
It is part of a bigger programme of events to celebrate the 800th anniversary of Salisbury Cathedral, Salisbury 2020: City on the Move, which was dealt a blow in March with the onset of the Covid-19 lockdown. So, a new virtual format will now allow us to celebrate the city and Cathedral, with Makers' Tale forming part of this celebration – from adversity, the spirit of human creativity emerges.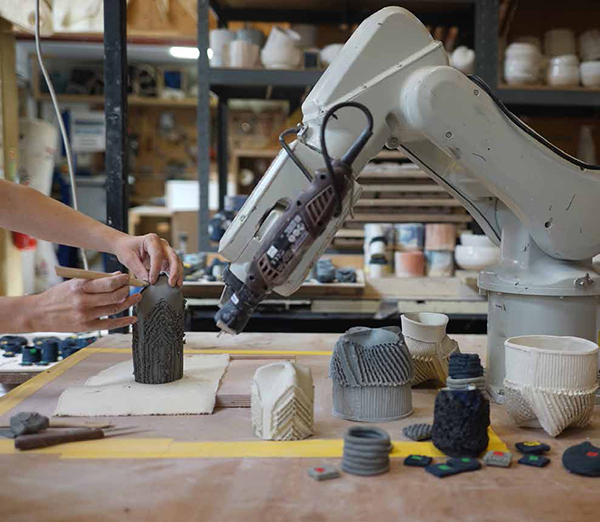 'Soft Developables' ©Michelle Shields
"Makers' Tale and its storytellers have communicated the continuum of life and craft making," said Loucia. "Using new technologies, the exhibition has turned the making process into something both visible and audible – it is no longer so easily hidden from view."
The exhibition provided a unique opportunity for UCA students, tutors and researchers to respond to the Cathedrals' vestry textiles collection, interior and exterior spaces, and Works Department's craft practices. And, by exploring the notion of the movement of ideas, of making, and the transfer of knowledge, they each got to tell their own story, which was rooted in their craft – their own Makers' Tale.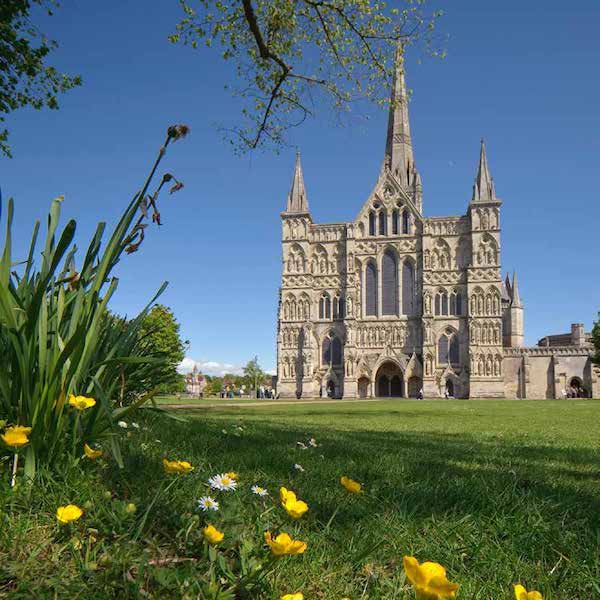 Salisbury Cathedral
The contemporary crafts included in the exhibition are metalwork, glass, textiles and ceramics.
Cara Wassenberg, a metalwork graduate, used steel, copper and glass to develop contemporary sculptures, made using a combination of traditional forging and casting techniques. By allowing these materials to influence and affect the other, feelings of tension and transition started to become evident in the work, alongside more organic interactions.
BA and MA Textiles graduate Peta Jacobs' founded her research-based practice on László Moholy Nagy's Light Vision (1917) question 'Space, time, material, are they one with Light?', to investigate the contradiction of immaterial substance.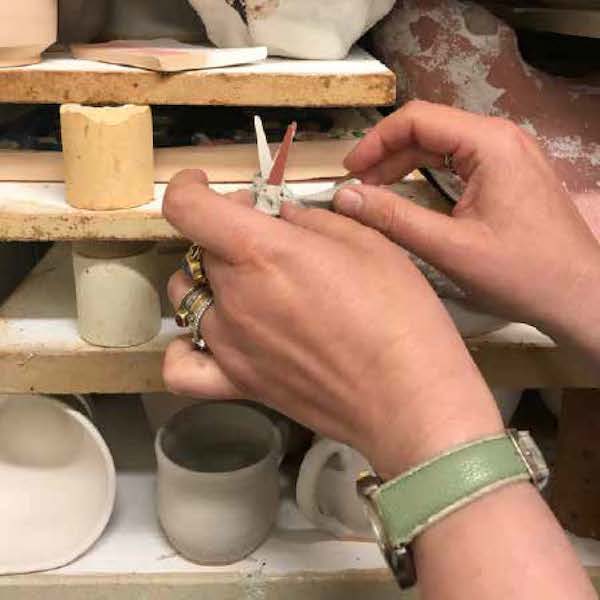 Manuela Kagerbauer's immersive installation aimed to raise awareness and understanding of visual impairment. Kagerbauer used a combination of traditional and digital craft methods, creating long, laser-cut and hand-manipulated copper scrolls to consider the physical reactions of the body when confused by a visually distorted message.
Hermione Thomson combined felt, the oldest known textile, with an innovative bio-resin, to create performative vessels. Her cylindrical voids act as a metaphor for loss, signifying how the human psyche suffers during this traumatic emotional state.
Michelle Shields' creative practice features a constant interplay of traditional and digital techniques. Shields used dust from the Stonemasonry Works Yard to 3D-print a new body of ceramic works. Stones from the Cathedral have slowly transformed into a soil-like material, made from grains less than a millimetre across. Thus, this alternative usage of stone dust enabled an unwanted, unnoticed, material to become useful and noticed.
Dr Harry Whalley and Aimee Sophia Brown's, Plangency, was a new music composition that captured the unknown and the unnoticed sounds of the Cathedral, as well as the sounds of the making process. Plangency brought together seemingly disparate and different things such as craftmanship, place and materials, and presented their indispensable connections through sound. Listen to a short extract here.
An in-conversation panel event between the curators and the UCA artists is now live on the Wiltshire Creative website.
Also responding to the Cathedral were second-year students from BA (Hons) Textiles Design, BA (Hons) Ceramics and Glass, and BA (Hons) Music Composition and Technology.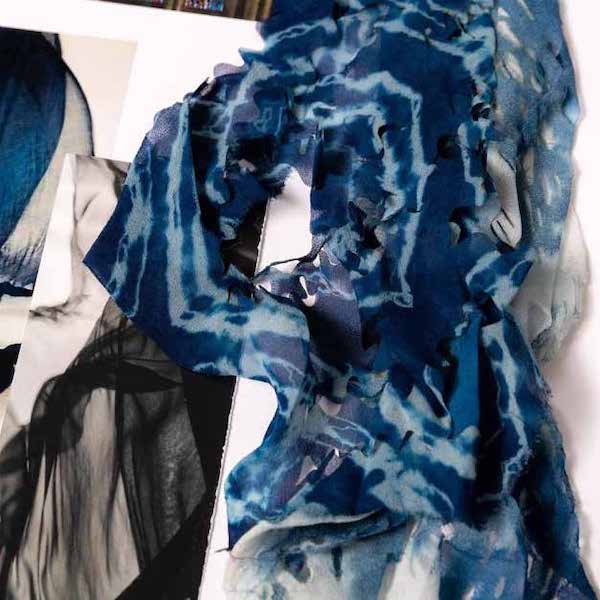 © Charlotte Bull
Charlotte Bull, a textile design student said of her final work: "The piece I created for Makers' Tale embraced both dance and hand-dyed silk. By dripping indigo dye onto delicate wet silk, organic lines were created, which referenced the movements in dance. The cloth, both static and moving, related to the stained-glass windows found in Salisbury Cathedral, and the way light disperses through the rich colours."
Jamie Dunlop, a ceramicist student, created an artwork as an ode to the Cathedral's dedicated restoration team, heavily influenced by elements of the Cathedral's design.
"Influenced by my sketches and drawings of the Cathedral's gothic architecture, I explored multiple techniques of clay work using new innovative technologies, with a focus on celebrating materiality, tools and craftsmanship," explained Jamie.
Katie Sims, a textile design student, was inspired by the act of passing on skills which she witnessed in the Cathedral's Work Department and the Cathedral's Stonemasonry yard.
'I created a Jesmonite block installation," explained Katie. "Each piece was unique and handcrafted to demonstrate the act of sharing and the transfer of skills. I combined modern and traditional materials and processes, such as papermaking, felt making, indigo dyeing, rust dyeing and used Jesmonite casting to create blocks. I also experimented with wrapping and unwrapping these blocks, playing with ideas of concealment and contrasting surface textures."
So, until the exhibition can be displayed to the public, you can enjoy the e-catalogue here.
For more information visit the Makers' Tale website.
To learn more about studying Crafts at UCA, visit the course pages.