Public art commission set to bring
creativity to Kent village park
UCA is set to play a key role in a new public art project being developed for an ambitious new park in the Kent village of Kings Hill.
16 Nov 2020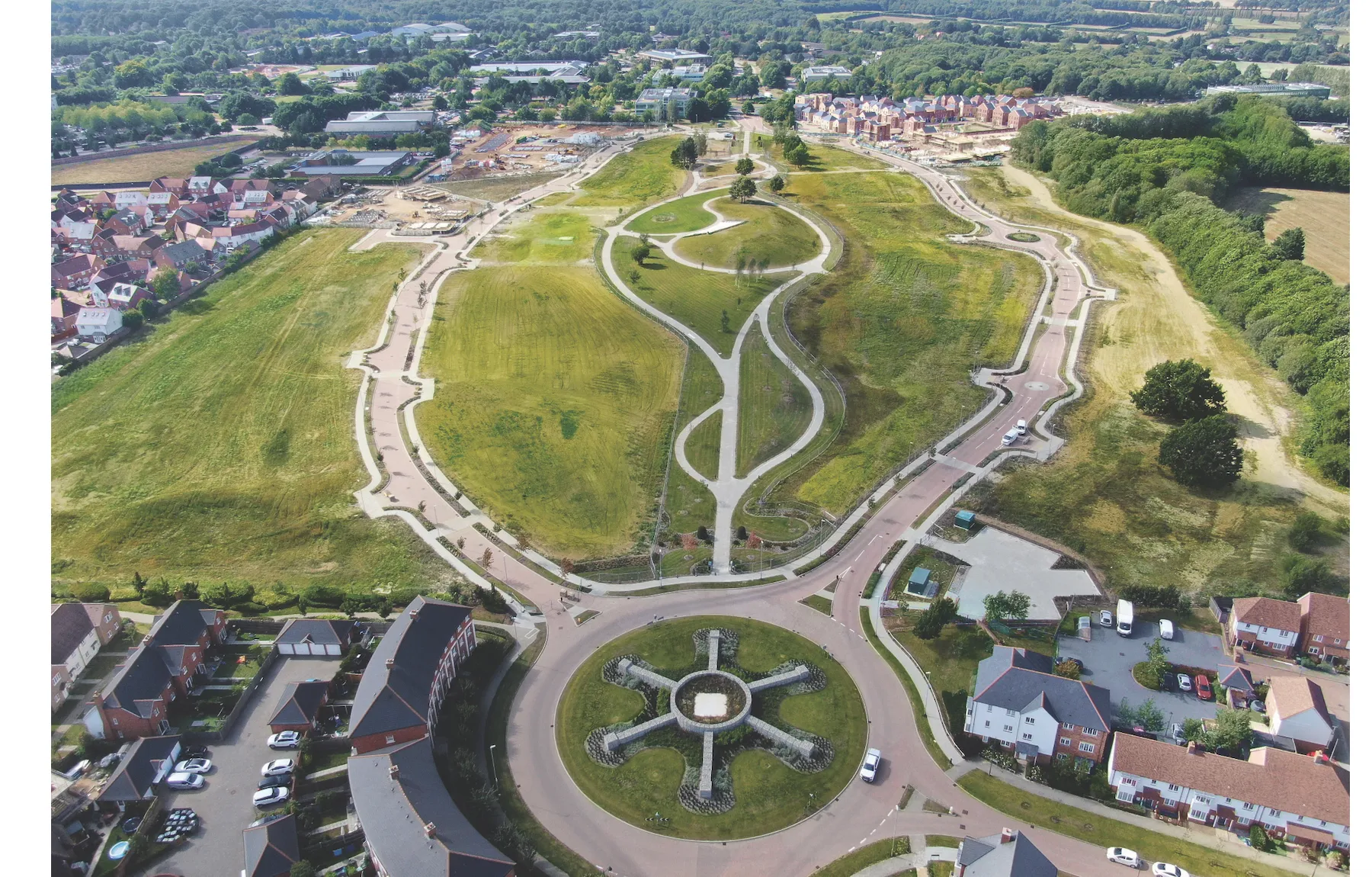 UCA is set to play a key role in a new public art project being developed for an ambitious new park in the Kent village of Kings Hill. Over the coming year, a team from UCA and the Turner Contemporary art gallery will combine their expertise in art and education with the aim of involving and inspiring creative futures for young Kings Hill residents.
A number of artists have already submitted their proposals and an announcement on the artist-in-residence appointment is expected in early December 2020. That artist will then work with an 'atelier' of UCA students who will also be mentored by senior curatorial staff at Turner Contemporary.
Kent County Council and developer Liberty Property Trust are also partners in the project which has been coordinated by public art commissioning agency FutureCity.
"UCA is absolutely delighted to be partnering with Turner Contemporary, Liberty and Kent on this ground-breaking project," said Terry Perk, UCA's Assistant Vice Chancellor (Academic). "Engaging our students in live projects is at the heart of what we do and this project provides a unique opportunity for our students to expand their talents, insights and imaginations outside the walls of the university's campuses and into the public spaces in Kings Hill."
The chosen artist will have a three-month on-site residency, starting in early 2021. The project's mission is to use the art in the park as a way to uncover and nurture the innate creativity of others, including children and young people, and to champion a more cultural and connected community. Artists submitting proposals were also asked to look at ways to 'empower individuals, particularly those in the community … less engaged with art and creativity, to expand their creative potential and discover new ways of thinking'.
The park has a number of interesting features which the artists have been asked to consider. At its centre is a Pickett Hamilton fort, an underground concrete gun mount that tracked flight paths of enemy fighter planes during World War II. This will be raised from the ground permanently and will face the park's central performance space and amphitheatre. Undulating mounds of land in and around the amphitheatre and the Pickett Hamilton fort also create viewpoints that provide inspiration. The village is home to the Control Tower Gallery which, alongside the UCA's Zandra Rhodes Gallery in Rochester, will host exhibitions about the project when the artwork is officially revealed.