UCA alumnus Charles Williams reaches
semi-final of Portrait Artist of the Year 2020
24 Jan 2020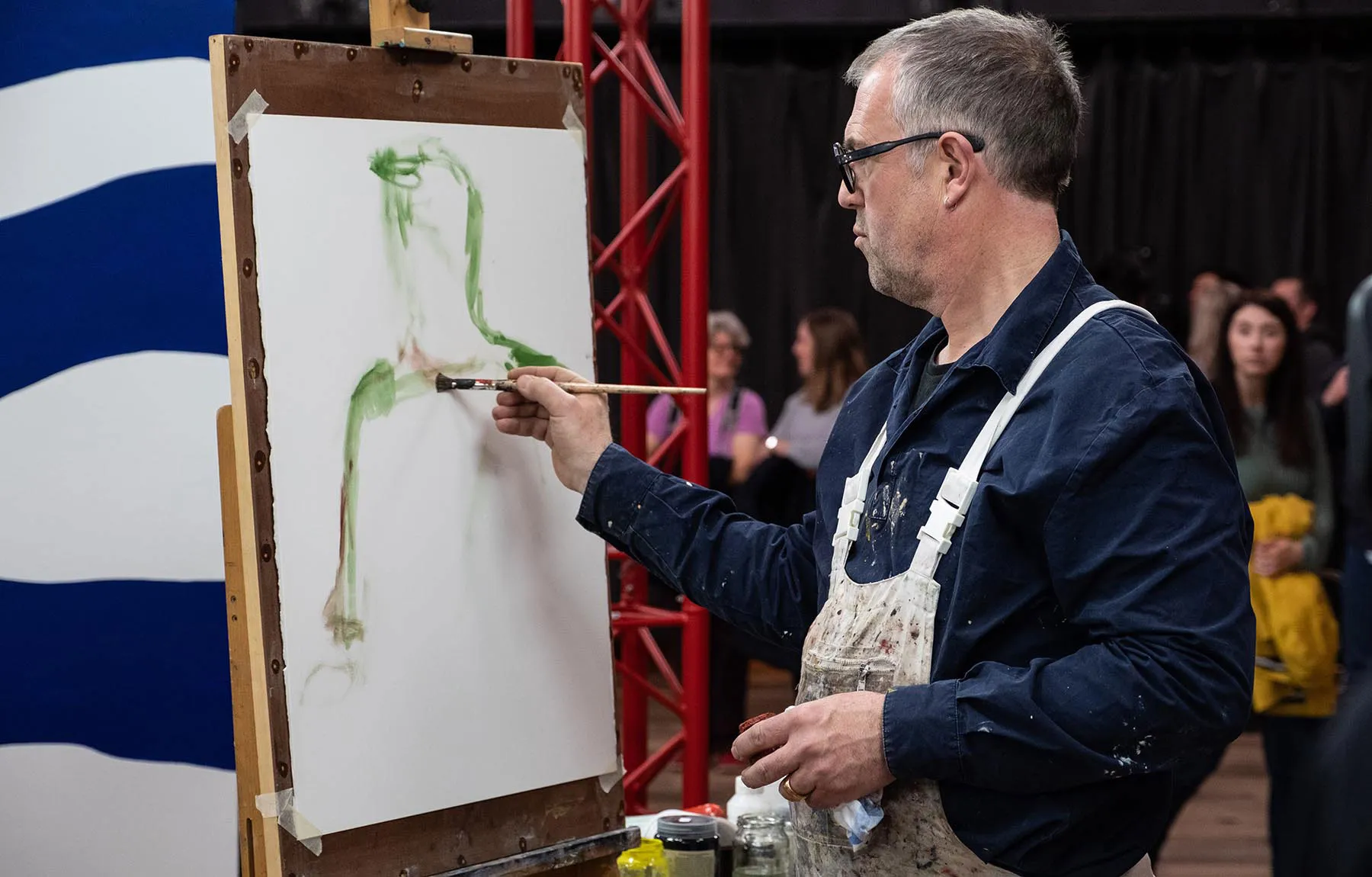 University for the Creative Arts (UCA) alumnus and Kent resident Charles Williams has reached the semi-final of Sky Arts Portrait Artist of the Year 2020.
Charles, from Faversham, won the first heat of the hit show, presented by Stephen Mangan and Joan Bakewell, with a portrait of Asa Butterfield, from Netflix's Sex Education. The episode, which was filmed at Battersea Arts Centre, aired on 21 January.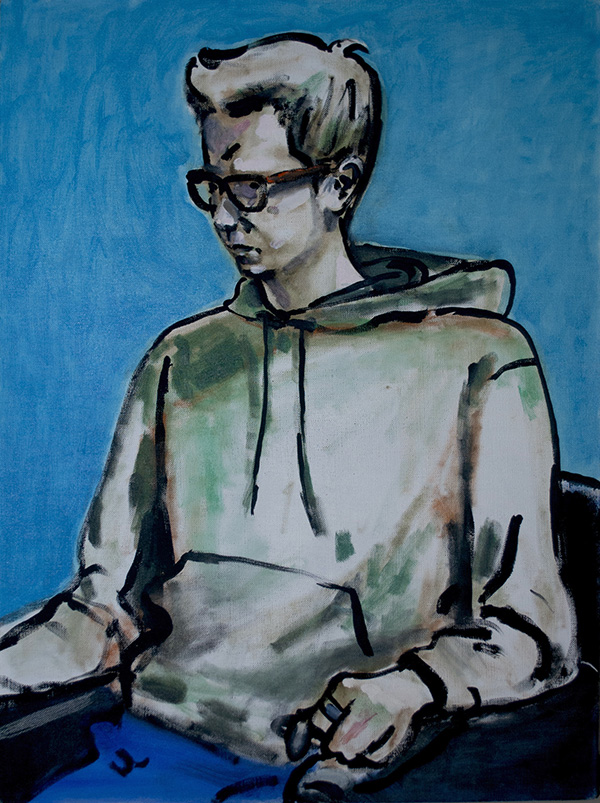 Asa Butterfield by Charles Williams
"The week before filming, I got an ex-student, who is now at UCA doing his MA in Fine Art, to come and sit for me," explained Charles. "He is about the same age as Asa Butterfield. It was a very happy coincidence!"
Charles' next appearance will be in the semi-final where he will join seven other heat winners to paint celebrated singer and actress Elaine Page OBE. "I am going to try not to panic," said Charles.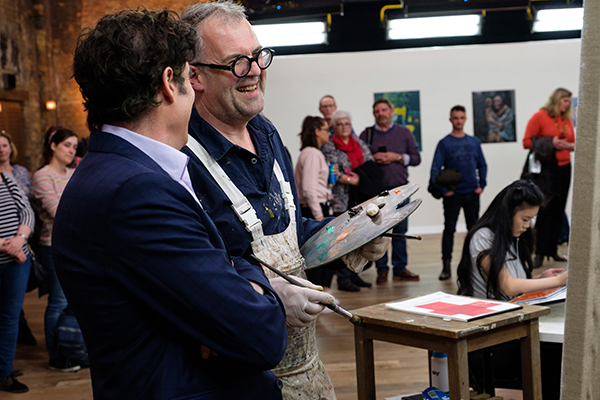 Portrait Artist of the Year © Sky Arts
Painting in such an intense, live environment with judges scrutinising Charles every brushstroke was very unusual, but surprisingly it didn't put him off his stride.
"The judges and the presenters didn't faze me at all," he said. "They were a bit disconcerted about the way I worked, making several different studies at the beginning, but actually everyone is really very helpful and kind, and the audience members, when they talk to you, are mostly just really supportive."
Charles' art journey began at Maidstone College of Art, one of UCA's founder colleges, in 1985. After undertaking a Foundation in Art, he completed a Fine Art degree at the college, and today, he's completing his PhD on his own studio practice.
"There were lots of teachers at college whose words and advice have stuck with me ever since," said Charles. "And although I was what you might call a 'resistant student' at times, now that I've taught in Higher Education, even people with whom I had the biggest conflicts seem important now, and I've recently realised how good they actually were."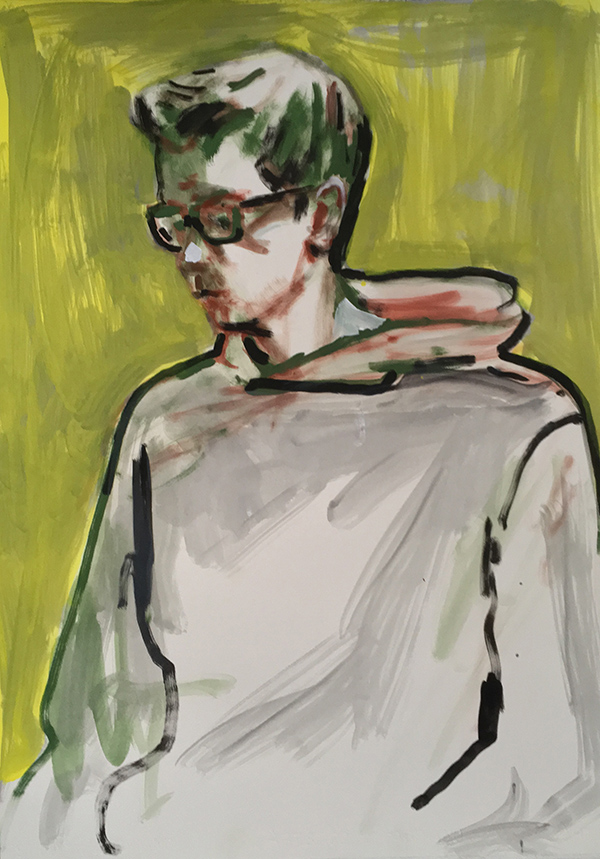 'Study of Asa Butterfield' © Charles Williams
Viewers saw Charles' unique painting style on the programme as he produced several versions of his painting before working on the final portrait. "I worked on four things on paper before starting the oil painting," he said. "I used a kind of home-made gouache on very thick paper, it's quite an awkward, dry medium but it seems to help with the drawing. I use this technique when I am making portraits.
"In the early stages, I am really trying to work out where everything goes, building up knowledge about the subject, which I can then use in the final painting. In this instance, I liked to be able to get things on the canvas without too much fuss, so that the colour can operate well, without getting muddy with revisions."
The 2020 Portrait Artist of the Year winner will receive a £10,000 commission to paint award-winning musician Nile Rogers, for display at the Royal Albert Hall, and art materials from Cass Arts.
To learn more about studying Fine Art at UCA, visit the course pages.