UCA renews partnership with
New Ashgate Gallery
UCA renews its partnership with leading Farnham art destination, the New Ashgate Gallery
26 Nov 2019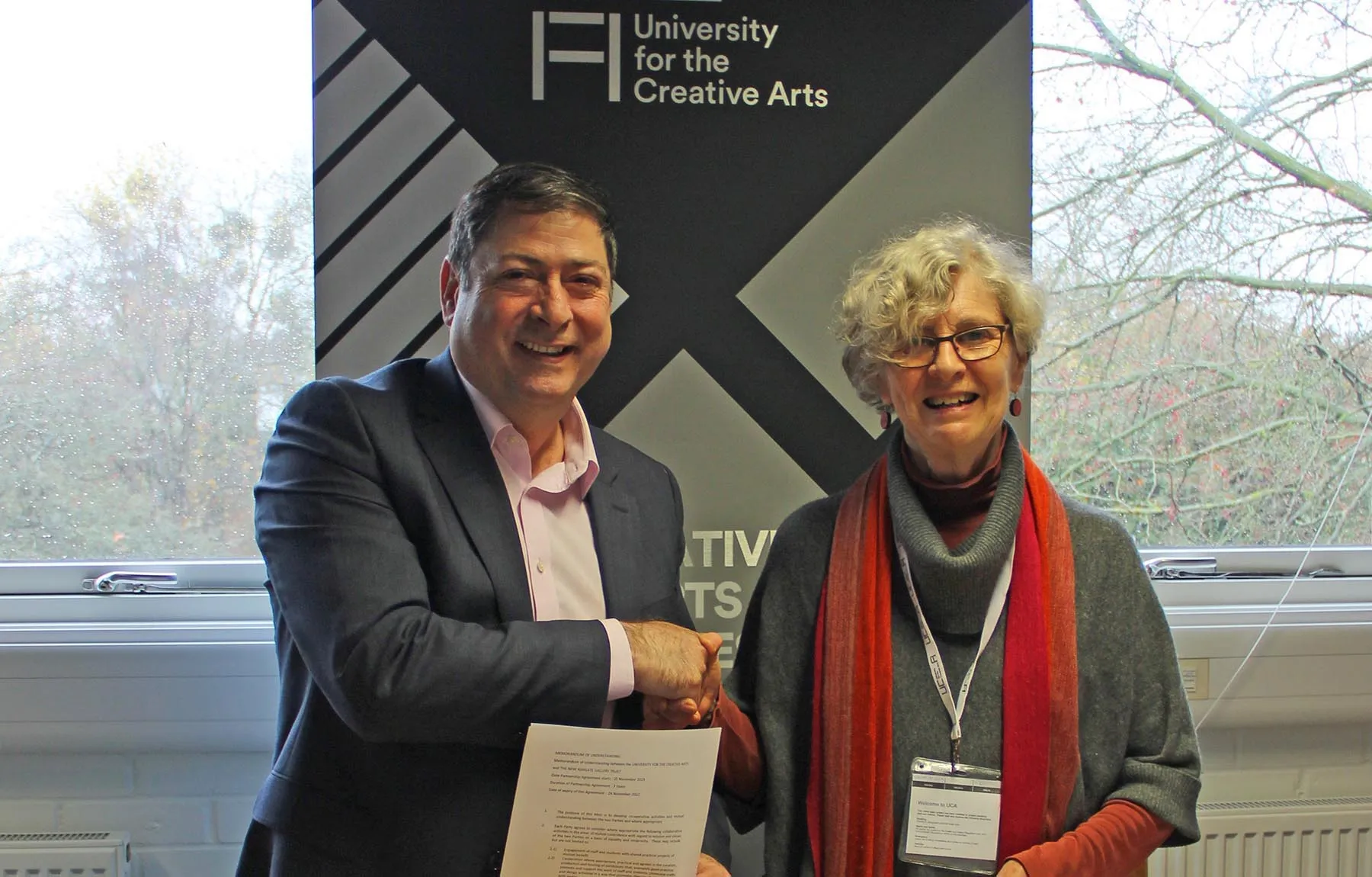 The University for the Creative Arts (UCA) has reaffirmed its three-year agreement with the New Ashgate Gallery in Farnham. The Gallery supports emerging artists and makers as well as raising aspirations and inspiring excellence through its partnerships. So, this agreement marks a mutually beneficial arrangement between the two parties, giving talented students an opportunity to flourish, both during and immediately after their degree.
Following on from the success of two former three-year agreements, the first of which was established back in 2010, a new Memorandum of Understanding has been signed by the two organisations. This will see them work together on initiatives including research projects, exhibitions, lectures, and crafts and design showcases.
Norma Corkish, Chair of the New Ashgate Gallery Trust, said: "This is a great opportunity to work together – partnerships always create something more than working individually. It will also help strengthen our reputation as a Craft Town and build upon our existing partnership, which has now been in place for the last six years."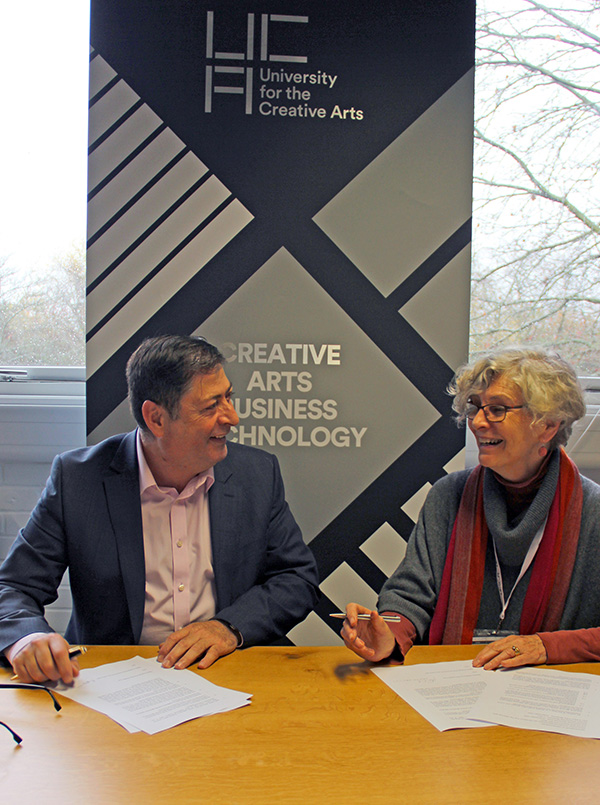 Vice-Chancellor Professor Bashir Makhoul and Norma Corkish, Chair of the New Ashgate Gallery Trust
Colin Holden, Head of Schools for Architecture, Crafts and Design, who organised the event said: "It has been a very fruitful and successful understanding and we want to continue with it and develop it as we can – I'm very optimistic about our future."
Professor Bashir Makhoul, Vice-Chancellor of UCA, added: "I am proud to be reaffirming this long-standing agreement and are once again pleased to welcome the Ashgate Gallery into the UCA community and I look forward to working together."
The New Ashgate Gallery is dedicated to promoting and championing the best contemporary art and craft in the marketplace and provides an unparalleled resource in Farnham, delivering a dynamic programme of exhibitions and events in the gallery and in the local community.
UCA is the Times and Sunday Times Modern University of the Year 2019, and was ranked 13th in the Guardian Good University Guide 2020. UCA are also the only creative specialist university to be featured in the Top 30 across all three of the UK's major league tables.
This renewed partnership between UCA and the New Ashgate Gallery will capitalise upon the strengths of each organisation and provide UCA students with unique opportunities to cultivate and shape their craft.
Find out more about What's On at the Ashgate Gallery by visiting their website www.newashgate.org.uk or check out their current Winter Exhibition: Art and Craft with Local Heart, which runs till 4 January 2020.
To find out more about UCA visit their website www.uca.ac.uk