Creative AI
Research Conference 2023
Join us for the Creative AI Research Conference 2023, where experts and enthusiasts will explore the latest developments in Creative AI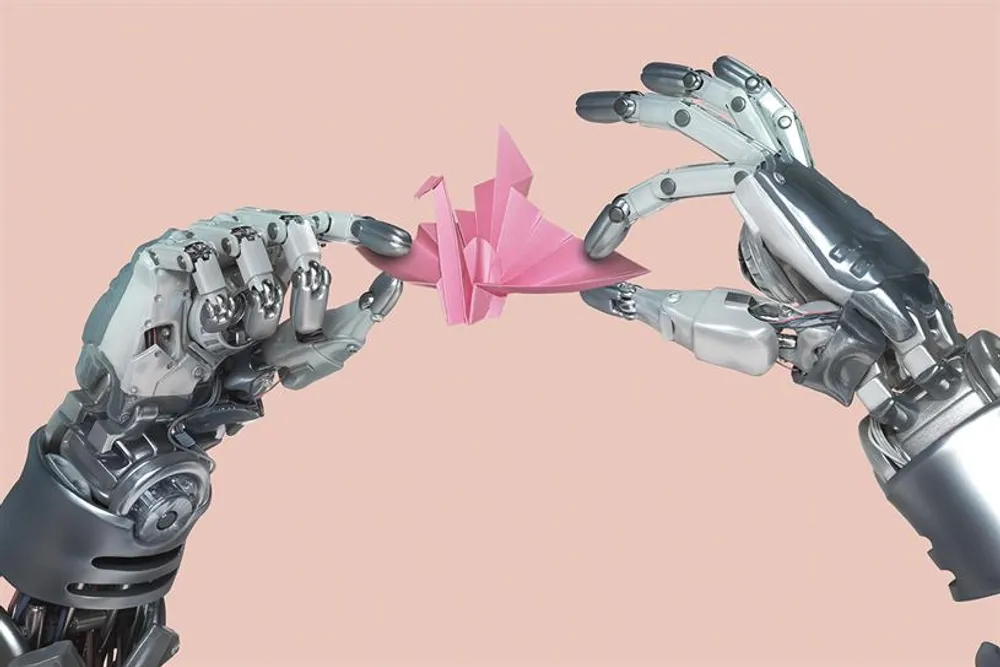 The free online conference on Creative Technologies invites participants from various fields to explore and discuss the latest research and advancements in the intersection of creativity and technology.
The conference covers a wide range of topics, including:
Creative AI
Digital Twins
Generative Models for Artistic Creation
User Experience in Creative AI
Explainable AI for Creative Systems
Ethical Considerations in Creative AI
Creative AI in Virtual and Augmented Reality
Computational Models of Creativity
Deep Learning Techniques for Creative AI
Interactive and Collaborative Creative AI Systems
Creative Technologies, HCI
Data Visualization and Information Design
Creative Robotics and Embodied Technology
Internet of Things (IoT) & Creative Smart Environments
and more
Submissions
To present your paper, submissions are welcome in all categories:
Posters (1-page)
Abstracts (up to 2 pages)
Short Paper (4pages)
Full Paper (up to 8-pages)
Submissions can be made using ACM Word, Latex or Overleaf template. Your submissions can be sent via email to the Conference Chair Edmond.Prakash@uca.ac.uk.
Participants have the opportunity to submit their work in various categories, including Posters, Abstracts, Short Papers, and Full Papers. All accepted research will be published in the conference proceedings, which will be available as Open Access. The conference also welcomes proposals for special sessions, workshops, and tracks on specific topics of interest.
About the conference
The conference features renowned keynote speakers who will deliver insightful talks on topics such as creativity, AI, sustainability, digital twins, blockchain, and machine learning. These keynote sessions provide valuable perspectives on the current landscape and future directions of creative technology.
The conference is organized by Joint Research Labs in Creative AI, including the University for the Creative Arts, Bournemouth University, Cardiff Metropolitan University, and Pontificia University Javeriana. The conference chair, Professor Edmond Prakash, along with co-chairs Prof. Daming Shi and Mr. Abdulrahman Kerim, ensure a diverse and engaging program.
The conference spans five days, with each day featuring multiple sessions chaired by experts in their respective fields. Participants will have the opportunity to attend presentations on a variety of topics, ranging from agricultural data visualization to digital twins and 3D printing, from machine learning without coding to ethical and social implications of creative technology.
Registration
Registration for the conference is free, and attendees are encouraged to send their name and email address to the conference chair to secure their spot.
Whether you are a researcher, practitioner, or enthusiast interested in the convergence of creativity and technology, this online conference provides a platform for knowledge exchange, collaboration, and exploration of the latest trends and developments in Creative Technologies.
Programme and speakers
Special sessions
The Next Generation and Creative AI
Chair: Ms. Jade McSorley, UCA
Digital Twins and Blockchain
Chair: Dr. Imtiaz Khan, CardiffMet
Digital Twins and 3D Printing
Chair: Dr. Sarah Dashti
Art, Technology & Landscape i Crisis
Chair: Dr. Jeremiah Ambrose, UCA
Deep learning techniques for creative AI
Chair: Prof. Daming Shi, UCA
Synthetic Data and the Future of ML
Chair: Mr. Abdulrahman Kerim
Data Privacy Training for Creative Professionals
Chair: Mr. Vinden Wylde
AI Revolutionizing Creative Technology
Chair: Prof. Xingce Wang, Beijing Normal University
Cyber-security challenges in Creative Industries
Chair: Dr. Elo Ukwandu, CardiffMet
Creative Coding and Computational Art – HandsOn
Chair: Dr. Fiona Carroll, CardiffMet
Machine Learning without Coding
Chair: Dr. Ambikesh Jayal, Canberra
Generative models & computational creativity
Chair: Prof. Simant Prakoonwit, Bournemouth
The World Behind the Screen
Chair: Prof. Martin Charter, UCA
Serious Applications in Creative Technology
Chair: Prof. Andres Newball, Javeriana
Creative AI for Customer Engagement and Business Automation
Chair: Dr. Harry Yu, DerbyU