This exhibition celebrates the ten-year anniversary of the Family Ties Network (FTN), a research group of artists, filmmakers and writers who explore memory, space, place, and the family in photography and moving image.
Event details
27 October 2022 - 9 December 2022

10:00 - 17:00 (GMT)

Foyer Gallery, UCA Farnham, Falkner Road, Farnham, Surrey GU9 7DS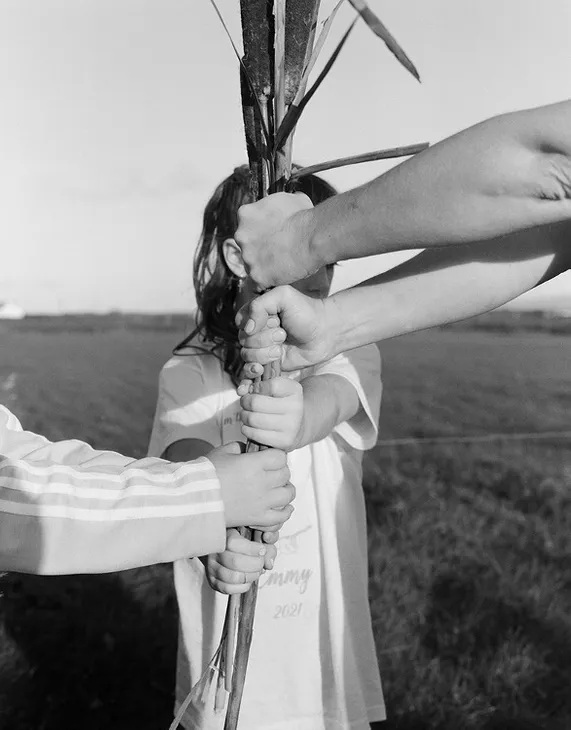 The show features works by seven FTN co-ordinators alongside photographs and bookworks by nineteen artists, selected from an open call to the wider network. Many of these works reflect on what is meant by family in the aftermath of the global pandemic. Consequently, haunting stories of absence, trauma, and loss are interwoven with notions of cultural identity, feminist revisions of personal histories and the celebrations and challenges of modern family life.
A closing research seminar with invited speakers from past FTN events will be held on 9th December 2022.
FTN co-ordinators: Suze Adams, Nicky Bird, Jacqueline Butler, Rosy Martin, Caroline Molloy, Lizzie Thynne and Sally Waterman.
Selected artists: Sara Andersdotter, Eszter Biro​, Bethe Bronson, Kate Carpenter, Marysa Dowling, Clare Gallagher, Phil Hill, Miranda Hutton, Rachel Maloney, Celine Marchbank, Heather McDonough, Ines Rae​, Dawn Rogers, Assunta Ruocco and Daniel T Wheeler, Mandy Simpson, Mo White, Andy Wiener and Amanda Whittle.
https://en-gb.facebook.com/FamilyTiesNetwork/
https://familytiesnetwork.wordpress.com/news/
@family_ties_network
For further information on each of the exhibited artworks please click here.
Join the event on Friday 9th December that marks 10 years of the Family Ties Network.
The event is FREE, but booking is essential. Book HERE