Woodland lockdown allows Adam to delve into photographic passions

The lockdown life has been valuable for UCA tutor technician Adam Thomas, who has found time to reconnect with the woodland around him in his own photography practice, which perfectly complements his work with students
26 Jun 2020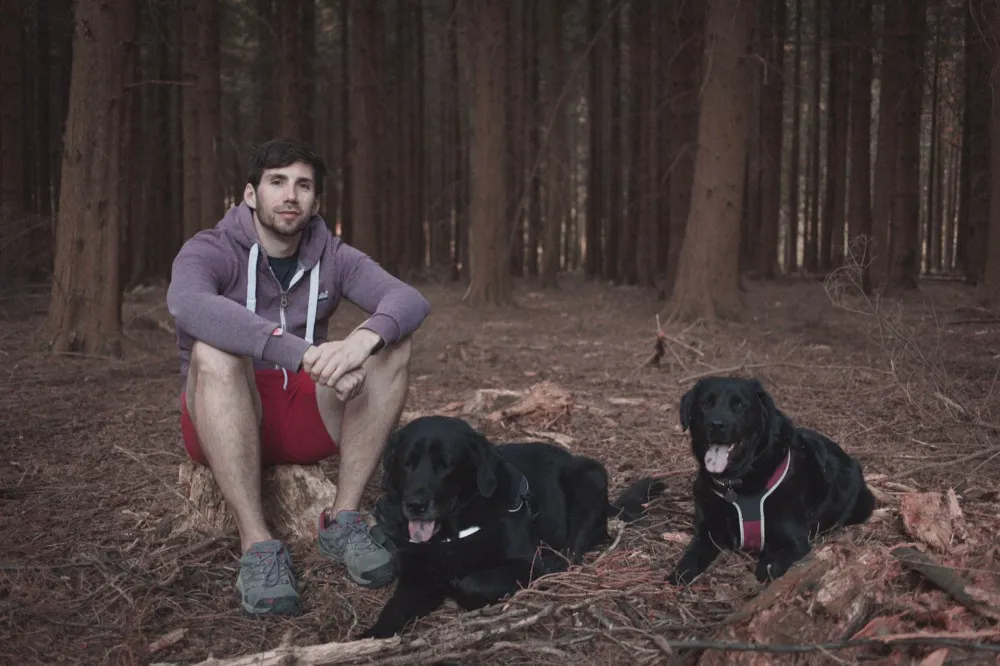 After completing his MFA in Photography at UCA, Adam took on a temporary role as a software technician eight years ago — and liked it so much he never left! Today, he's both a Tutor Technician in Digital Photography and a Creative Software Technician.
"To be honest, I feel like I have found what I am supposed to do with this part of my life," he says. "I really enjoy helping the students on their journey and I also feel valued, and enjoy the companionship as part of the technical team. I want to give a shout out to resource managers Tom Gilley and Tipu Miah for letting me do my thing and be myself — as this really isn't always possible in the corporate world."
Since the lockdown began, Adam has been continuing to support students in a number of ways — but he's also been able to take more time to focus on his own photographic practice.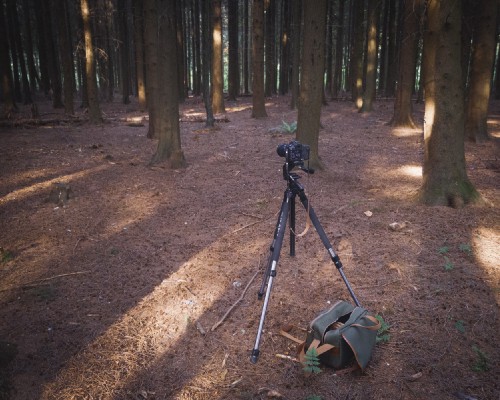 "Most days seem to follow a very similar pattern at the moment. My morning will consist of a team meeting, whether that is with the technicians or the photography staff. From there I will be answering emails, arranging video meetings and making sure everyone is happy and able to progress with their work. I try to tend to our garden every day too. As Audrey Hepburn once so eloquently said: 'To plant a garden is to believe in tomorrow'. I find that this brings me deep peace during this isolation.
"Later, I delve further into the huge task of recreating all my lessons or regular questions in video format. These range from 'InDesign in five minutes' through to 'Advanced Camera RAW conversion' and 'Watch Me Work' segments. You can check these videos out under the technical resources page on myUCA. I put a lot of work into them, so hopefully you might learn something and have a bit of laugh as well.
"In terms of my artistic practice, this isolation time has been really valuable. The spare time I've had has brought me back to my natural environment of the woods, where I continue my photographic practice. I am very lucky and humbled to be able to live in a part of the country where woodland and open spaces are available. I'm obsessed with texture — be it foliage, grain or noise. I enjoy the distortion and complexity it brings to images and visuals. So, photographing trees, grass and camouflage has come naturally. A lot of my work revolves around self-portraiture, sometimes brutally."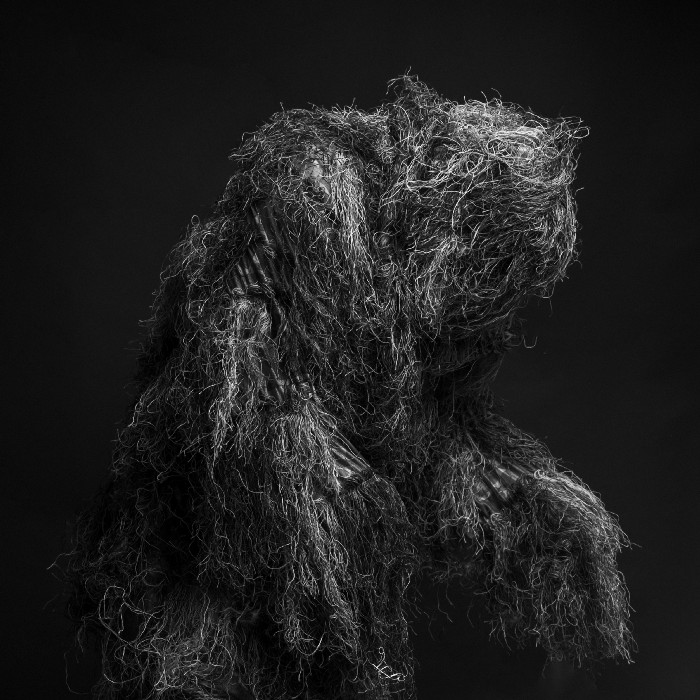 Adam's influences are numerous and include Masahaisa Fukase, Charles Fréger, Michael Lange, Daido Moriyama, Francesca Woodman, Hiroshi Sugimoto, Elina Brotherus, Alex Hoedt, Michael Schmidt and Dan Holdsworth.
"As I have matured and moved into in a pedagogic position, I find my work needs to be less visceral than it once was, so it has evolved with a different focus and that, in turn, is also better for my mental wellbeing. My performance-based self-portraiture would take me to very dark places, which in my 20s I was eager to explore. But now I feel I have purged the angst, as it were.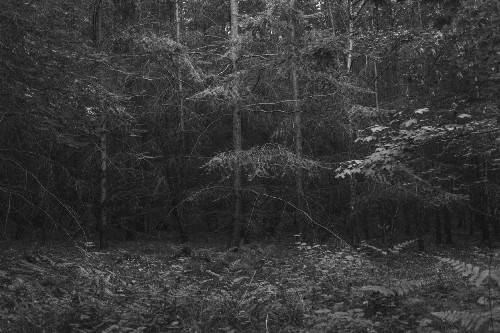 "My current body of work is looking at the ideas of ferality, the wild and machismo. All with a performative flair, of course. This can take many forms — from straight landscapes through to studio portraits containing militarised, paganistic and coniferous elements, with some images combining both studio and landscape thematic concepts."
You can check out Adam's pictures via his Instagram page, @adamwthomasphoto