Wendy Dagworthy:
A Life in Fashion
Designer to the stars Wendy Dagworthy on how starting out at UCA set her up to shape fashion on the global stage.
21 Feb 2023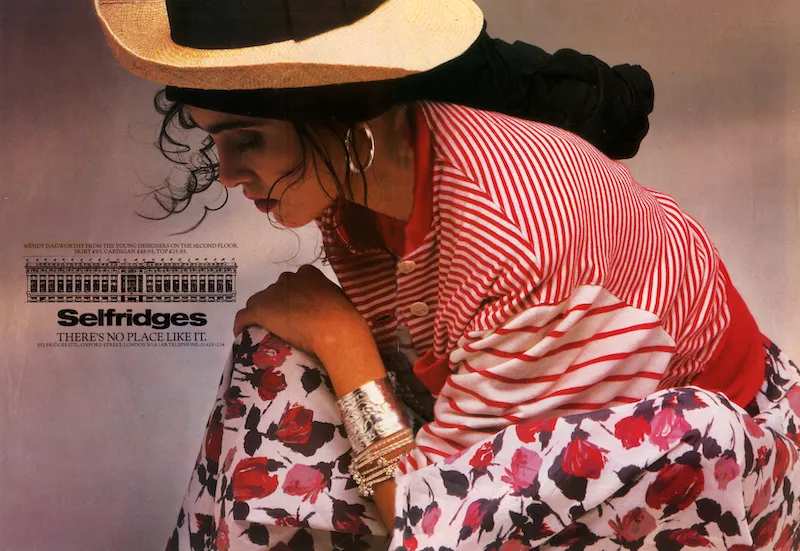 Above, a 1987 ad for Selfridge's showcasing Wendy Dagworthy's designs
From dressing Roxy Music to teaching Stella McCartney, UCA alumni Wendy Dagworthy OBE has done it all in the world of fashion.
Taught by Zandra Rhodes' mother Beatrice at UCA Rochester, Wendy undertook a two-year foundation course – specialising in fashion in the second year – before going to university in London in 1968.
From there, her fashion career took off. Her clothes were worn by rock and pop stars, and sold around the world. In 1975 she and a network of designers held the first London Designers' Collection at the Montcalm Hotel – the birth of London Fashion Week.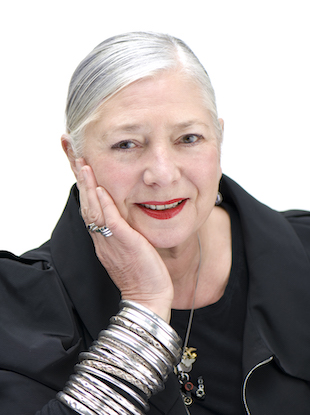 Wendy Dagworthy OBE (Picture by Jonathan Prew)
"It was very different in fashion when we all started out, just playing it by ear," she said. "We had no rules to follow, so we just did our own thing. We had nowhere to show our designs, and so that's when we started the London Designers' Collection, and it gave us just the exposure we needed.
"I never had a retail space, I always sold wholesale to stores, who'd come to me with their orders for every season. We had our clothes in a boutique in Selfridge's called Mirror Mirror, in Harvey Nichols, Harrods, and lots of small boutiques around London. And we eventually had our clothes stocked in stores across America and Italy."
The Wendy Dagworthy label was established in 1972 with a trademark style of loose and unstructured garments, with a focus on natural fibres and textures, such as wool and mohair, and details such as detachable hoods and double pockets. Clothes combined bright patterns and colours, including florals, stripes and batik prints, and the brand was also known for its use of Liberty prints. Signature garments included circular skirts, oversized wool coats and wide cropped jackets.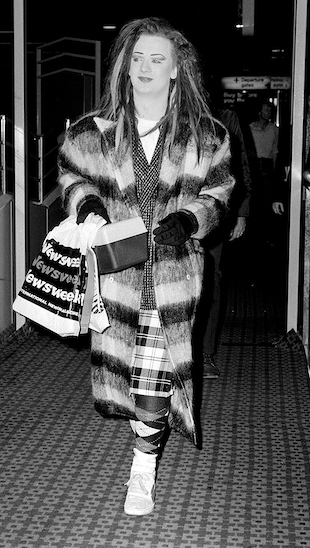 Boy George pictured in 1984 wearing one of Wendy's designs
"When I started, I never thought 'I'm going to start a business' - it just happened," she said. "It would be a case of a friend walking in a store wearing one of my jackets, and the shop owner asking where they got it from, and then the connection was made. It was all very much word-of-mouth.
"When I began, I was making all the clothes myself, but as the business grew larger I built a team of machinists who would work in their homes, and myself and my husband would go round each day and collect the finished items and put in orders for new ones. It was hard work!"
Wendy moved from making fashion through to teaching it in the late 1980s, when she joined Central Saint Martins, where she taught BA (Hons) Fashion, before moving to the Royal College of Art as a course director and professor, becoming the head of its School of Fashion and Textiles. In 2011 she became head of the School of Material, the same year she was awarded an OBE for services to the fashion industry.
During this time, she taught the likes of Erdem Moralıoğlu, Stella McCartney, Sarah Burton – now head of Alexander McQueen - and former head of Celine, Pheobe Philo, among many others.
"I went to visit Erdem recently," she said. "He has this huge studio space. It was incredible and all I could think was 'I wish I'd had this when I was designing!'."
She also says the internet has helped young designers, giving them a wider and quicker platform than she experienced. "The only thing is it does push people to shop online as well, but for me you can't beat going shopping – trying things on and feeling the fabrics."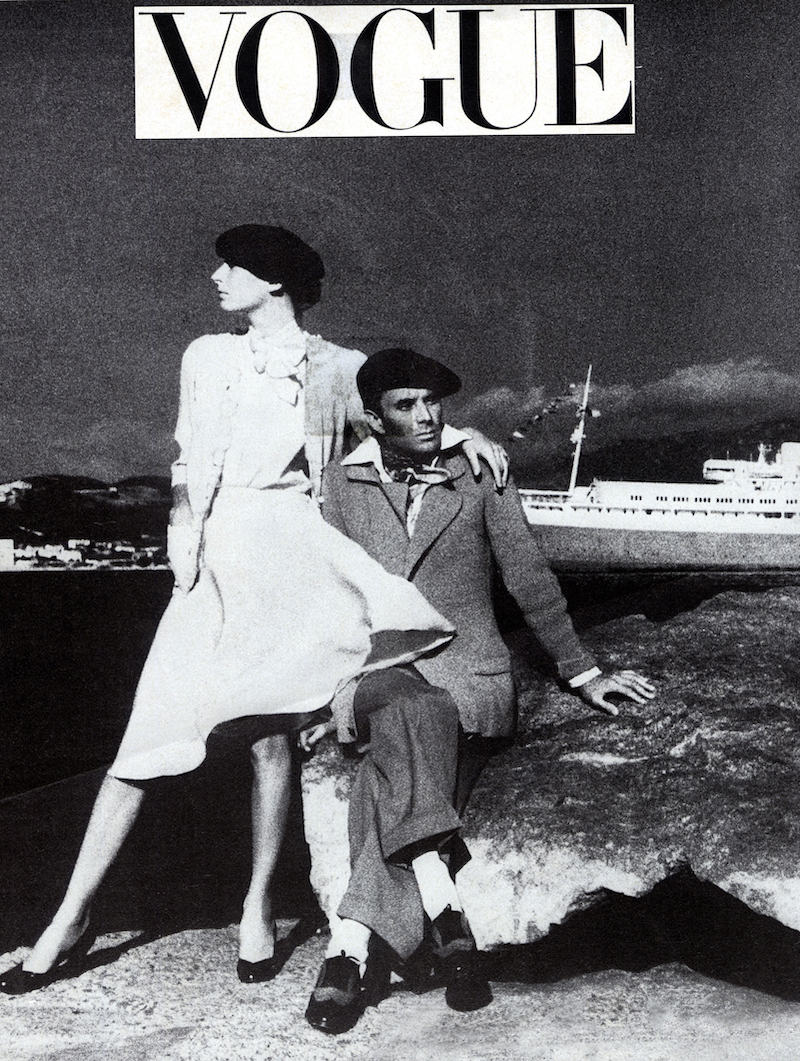 Her top designer picks are Simone Rocha, Molly Goddard, Comme des Garcons, Yohji Yamamoto and Dries van Noten, while her high street staples are COS, H&M, Zara, Uniqlo and Primark.
"I like to mix designer with high street all the time – there's plenty of room for both," she said.
Wendy recently attended the opening of UCA - A Retrospective: Creativity: Past, Present, and Future at UCA Rochester, alongside fellow alumni including Chancellor Emerita Dame Zandra Rhodes. The pair reminisced about their time as students.
"I loved art - it was my favourite subject at school - and it was just great to be doing it every day and all day. I mean, it was such a fantastic grounding, to do what you wanted for the rest of your life, and you couldn't fault it. It was really full on, we did absolutely everything.
"In the second year, we specialised for one day a week in whatever subject we wanted to follow study at BA level. I went into the dress department, as it was called then, so I did a day a week there and that gave me a good grounding to go onto Hornsey College of Art, where I specialised. It was a wonderful experience."
You can see some of Wendy's sketchbooks from her studies at UCA - A Retrospective: Creativity: Past, Present, and Future, which runs until 15 April at Rochester Art Gallery, with further works on display until 14 March at UCA Rochester's Zandra Rhodes Gallery.