UCA offers its
top tips for Clearing
With more than two million jobs in the creative industries across the UK, choosing a degree in a creative subject is no longer just about following your passion - it's a sound career choice. And as it's Results Day, there's no better time than now to take the plunge!
18 Aug 2022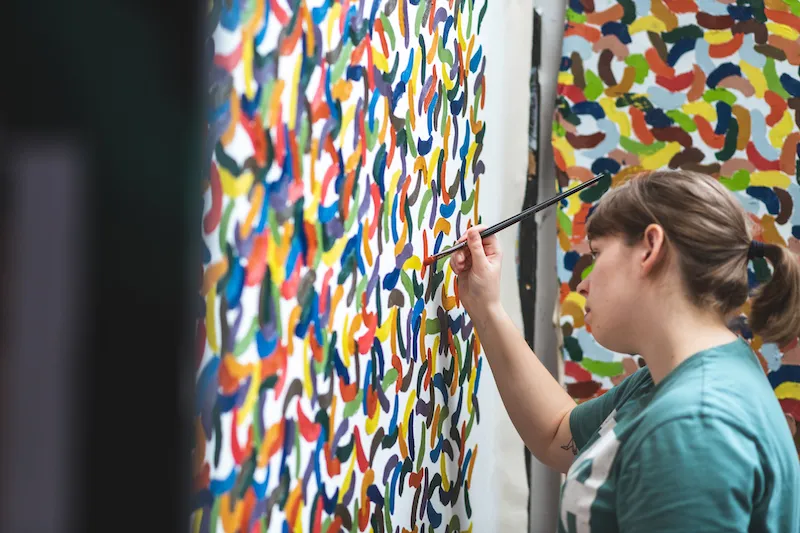 If you're looking at courses in Clearing, choosing a creative degree can help you develop the skills that employers of the future are looking for - innovation, problem-solving and collaboration. You might also be surprised by the types of creative courses on offer, such digital art, games design or even business degrees focused on creative thinking.
So if you're thinking beyond a traditional degree and looking for a course that will let your imagination run free, we wanted to offer our top tips for Clearing.
Don't panic - just breathe! Take the time to think about what you want from your course and what you want to get from your university experience.
Focus on your strengths. Think about what you're passionate about and the skills you have that are often undervalued in traditional subjects, like imagination, curiosity and open-mindedness.
Keep an open mind and think outside the box. Want to pursue a creative career - then think creatively about what you study - you might be surprised by the range of creative courses on offer.
It's not all about grades. It's fine to change your mind about your what you want to study but do think about whether your qualifications and personal statement are still relevant. At UCA we consider more than just grades - we want to know about your creative potential.
Check out your options. Before you start making calls, see if you can do some research beforehand - ask questions online or sign up to online events to find out more.
Think about what you need. Universities come in all shapes and sizes. At UCA we are focused on creating a personal, supportive and close-knitted communities.
Contact someone and ask questions. If you're curious about a course, contact the university and ask questions. There's no commitment and you might just learn something from the way they respond.
When you choose to study a creative degree, you'll be stepping into more than a games design studio, film set or architecture workshop - you'll be stepping into a lifetime of learning, creating, and opportunities.
If you want to get in touch with us for Clearing - you can find out how by visiting our dedicated Clearing page. Good luck!