UCA lecturer celebrates
first UK solo exhibition
UCA alumni and staff member Thom Bridge is celebrating the success of his first solo exhibition, which examines several aspects of his own life across the last decade.
08 Dec 2021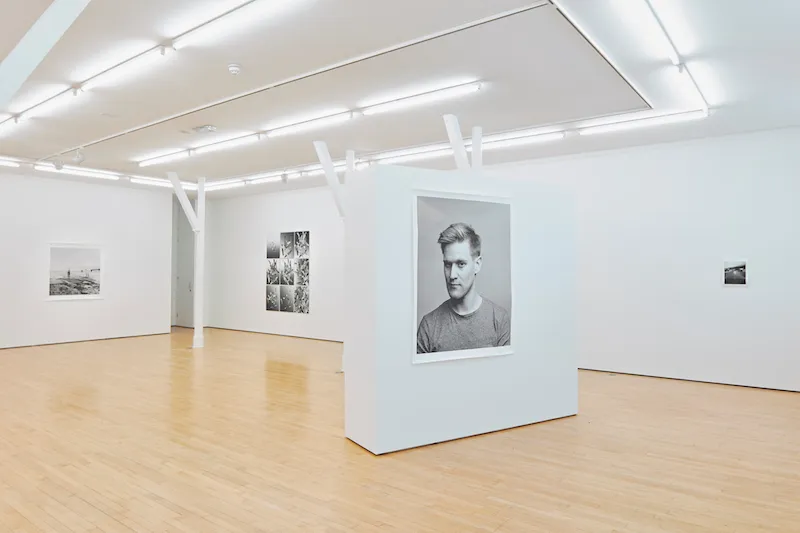 The exhibition, Only Similar or Equivalent at Best, ran in Peckham through the first half of September. We caught up with Thom to ask him more about it.

What was the inspiration behind your exhibition?
This was my first UK solo exhibition and it weaves together a collection of works to explore the dualities found between photographic language, the recent learning of my mother's tongue, Swedish, and my relationship with my identical twin, who currently lives on the opposite side of the planet. Spanning more than ten years of work, the exhibition orchestrates a dialogue between some of my key works, new works in progress, and photographs that have never been printed before.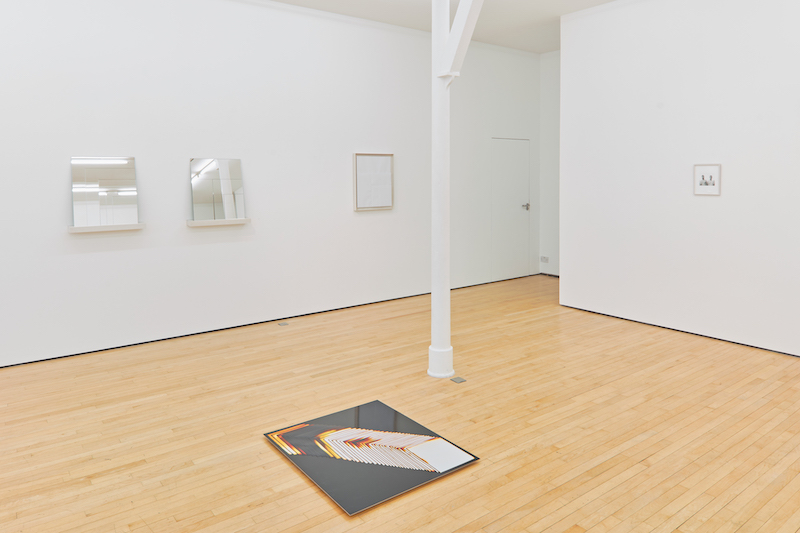 Some of Thom's work on display. Exhibition photography by Andrew Bruce Imaging
How did it feel to host your first solo exhibition in the UK?
I really enjoyed invigilating the exhibition over the past three weeks—spending time in the exhibition with my works together as they are intended to be seen and talking to visitors. It's been really rewarding to see these different works coming together to create a constellation of ideas - seeing them in one space has given me plenty of thought for my next exhibition. This has been complemented by the public talk I did with Laura Hensser last weekend which was well-attended and has sparked some new directions in my thinking. Laura was one of my classmates at Farnham and is now Managing Director at Gasworks & Triangle Network, founder of the interview platform iheartwomen and, a trustee for Queercircle. It was important to be in conversation with an old friend who knows both me and my work very well but also someone who thinks about photography in a wider and expanded context - something that my practice aims to engage with.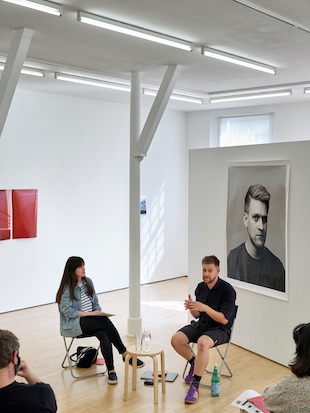 Thom Bridge in conversation with Laura Hensser. Picture by John Maclean
Can you tell us more about the process of your photography?
My photographic practice is simultaneously an exploration of photography through myself and an exploration of myself through photography; this manifests through the practice and display of printmaking, sculpture, and installation.
I'm both a formalist and a conceptualist, my expanded practice is grounded in conversations responding to research, process, experimentation, the histories, and uses of photography as well as other artists. This exhibition includes digitally manipulated black and white magpie feathers, the photographic exercises given to Bauhaus students to photograph eggs and string on wooden tabletops, the five standard paper sizes found in photography, Hiroshi Sugimoto's writings on photography as the first fossils, and South London's sun-bleached second-hand postal vans.
Tell us about your time at UCA when you were studying and what it's like now.
I see my studies on the Photography BA at UCA Farnham as being the grounding to my practice. I was very fortunate to have a number of exciting practising artists and photographers as tutors doing my time there. Conversations with these tutors, as well as peers and classmates have led to a wide network, with whom I still keep in touch today. The access to darkrooms and equipment helped me experiment with new processes and approaches to photography that still inform my work now.
Today, I am an associate lecturer in photography at UCA Farnham and work predominately with third-year students on their practical projects - supporting them with the development and realisation of their ideas. I really enjoy teaching. It keeps me on my toes and thinking about different approaches to photography. It gives me a chance to weave together my own interests and experience with new ideas. My students all work with photography in very different ways and I enjoy furthering my own knowledge to ensure that they can get the most from our conversations and tutorials.
What advice would you give to our photography students to help them further their careers?
I believe that one of the most important things is to keep in touch with your fellow students and commit to supporting each other after you graduate. They will be the ones that you can turn to five, 10, or 15 years later for support or advice, and they will have been through the same experiences as you. It's important to build and nurture a peer group to sustain the discourse and conversations around your work.
What's next for you within your career? Do you have other events coming up?
I've been documenting the exhibition quite extensively and will be working with those images towards my first publication. I'm also looking forward to travelling to Norway next month to see the group exhibition Time, Place, Room at Preus Museum, Norway's National Museum of Photography, where my installation Mirrors for Photography is currently being exhibited.
If you'd like to find out more about Thom's talk with his former classmate, Laura Hensser, a transcript will be published on https://thomasbridge0577.myportfolio.com soon.
To find out more about our Photography degrees, visit our course pages.