UCA graduate Clare talks fashion —
from Topshop to vintage
Clare Lewis shares what she learned from 14 years working across the world with Topshop, and her recent venture into vintage with the launch of her own sustainable brand, Retold.
12 Apr 2021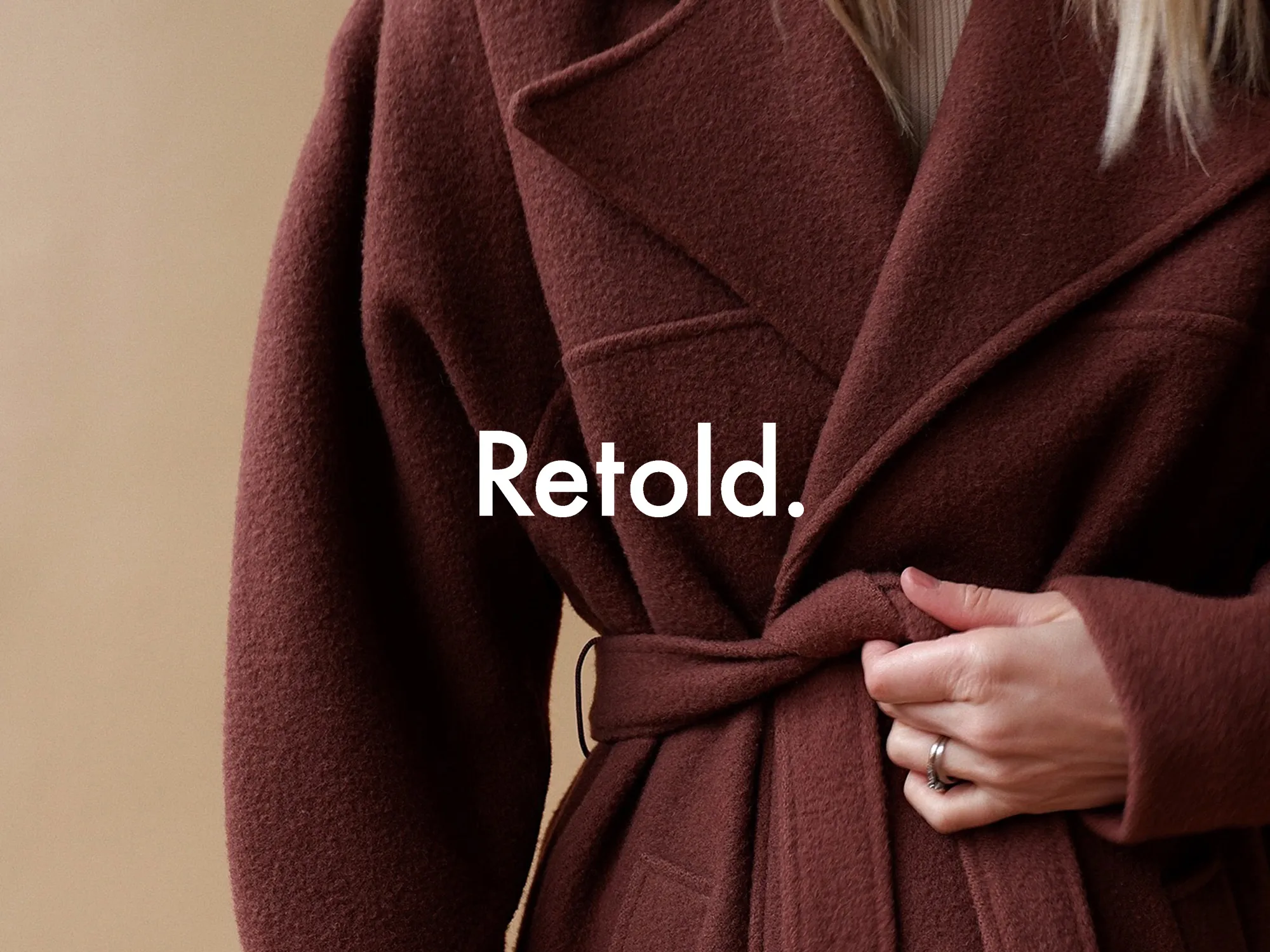 Clare Lewis used her UCA degree to build a career in fashion that up the role of International Visual Merchandising Manager for Topshop. But a few years ago she switched her focus from fast fashion to sustainable vintage.
We caught up with Clare, who graduated in Fashion Promotion and Illustration in 2004, and who now runs her own online vintage store, Retold, to find out more about her career and her time at UCA.
Hi Clare, thanks for talking with us. What are your main memories and takeaways from your time at UCA?
"It was an exciting time — we were the first to do the course and there were only a few like it across the UK at that point. I made the most of being so close to London and I was able to get work experience with some incredible agencies, and even did a stint at London Fashion Week — I'll never forget how excited I was, and I came away from that knowing that I wanted a career in the fashion industry. I loved the fact that it was a small campus, which made it so easy to get to know everyone, and it was amazing to be surrounded by so much talent. I gained some friends for life."
What's the best piece of advice you've ever had?
"I was once told that if you are ever uncertain about what you want or like, then start with what you don't want or like. I've always naturally been an indecisive person and this has helped me no end with both life and work decisions. Oh, and always trust your gut. A cliché, but so true!"
Can you tell us a bit about your career at Topshop?
"After I graduated, I was adamant I wanted to stay in London, so signed up with a recruitment agency, which placed me in Topshop Oxford Circus. My plan was to stay there temporarily as I intended to go into buying (and thought this was a foot in the door), but it seems the universe had a different idea when I was asked to join their visual merchandising team! Having gone in with zero knowledge of the job, I ended up absolutely loving it, and the store was one of the most exciting places to work in.
"I never looked back and progressed into the field team, looking after around 20 stores, and then went into the head office to manage Topshop's creative communications. After that, I made a big move overseas and ended up in Australia supporting the rollout of stores over there, before eventually moving back to head office three years later.
"Overall, I spent nearly 14 years as part of their visual and creative team doing various visual roles while getting to travel all over the world, so when I decided it was time to leave, I felt so lucky for all that I had been able to experience with the brand."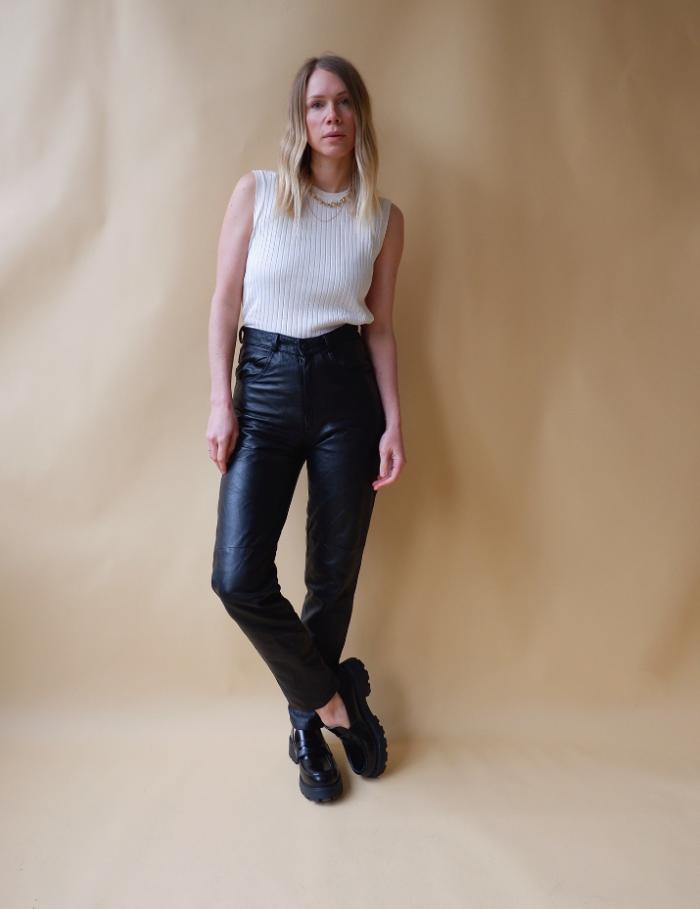 With Topshop now in administration, how does it feel to see what's happened to it, after spending so much time with the brand at its height?
"I've definitely felt sad to see how the brand has ended up, and it's especially hard as I have so many friends who still worked there until very recently. But it's definitely a sign of the times and reflects the changes in consumer behaviour, so I try to look at the situation as an opportunity and am hopeful that positive change will come to the British high street. I'm a bricks-and-mortar girl at heart, and we need to do what we can to keep physical retail alive."
In 2018, you started Retold — how has vintage fashion reignited your passion for the industry?
"When I segued into vintage, it allowed me to enjoy all that I loved about fashion, but in a way that was much more environmentally friendly. I feel that over the last few years I had definitely become disillusioned with the fashion industry — I'd become more aware of the damaging environmental effects of over-consumption and bad shopping habits, and also the unethical and unsustainable practises of the huge fashion corporations, which just don't sit right with me.
"Selling vintage has opened up a huge community of like-minded individuals that want to see and make a positive change in the industry, and it's so inspiring to be part of that every day, and to feel like you are contributing to bigger change. Like many other vintage sellers, Retold aims to make second-hand pieces accessible and desirable, in order to encourage more people to make positive fashion choices. I feel that, as a collective, we are now really starting to making a difference."
So what tips do you have for people who would like to wear more vintage clothes but don't know where to start? What should they be looking out for?
"Vintage shopping can seem overwhelming, so do your research and have a plan for what you are looking for to avoid any stress or impulse purchases. Stay true to your own style and find sellers and vintage bloggers that resonate with your personal aesthetic — Instagram is a showcase for so much variety, and will help you get inspired.
"Definitely don't be put off by sizing and labels. Depending on the garment's age, sizing is likely going to be different, so when buying online I always recommend investing in a tape measure and getting to know your body measurements. If you can try on the pieces, do!
"Check the item condition, too — look thoroughly for holes, rips, stains, etc. If buying online, check the description, and don't be afraid to ask for more photos if you aren't sure.
"And lastly, trust that the process takes time and a little persistence, and that's ok — vintage shopping is for the long haul and not every shopping trip will end up successful. But honestly, that's half the fun. When you do find that piece of treasure, it's such a great feeling, and makes the item even more special."
Finally, what advice would you give to current UCA students?
"I'd say don't put pressure on yourself to know exactly what you want to do yet, as the fashion industry is forever evolving and changing. Let your natural talents and passions lead the way, and simply enjoy the ride."