The film that
sparked my passion
We spoke to members of UCA's new MA Experimental Film course to discover what movies sparked their passion for the industry and the art of filmmaking.
18 May 2021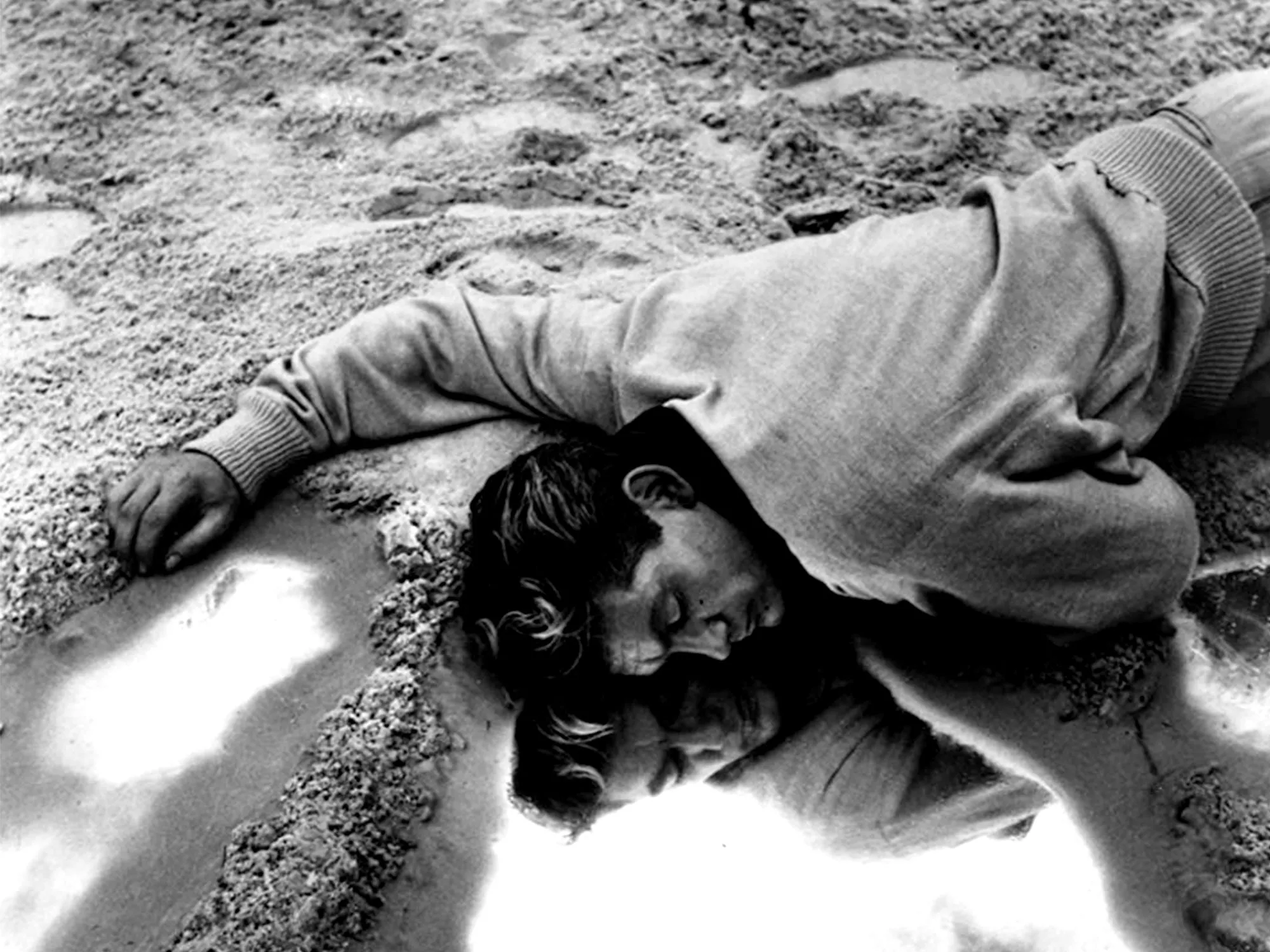 We love film at UCA. Whether it is documentary making, working with our Acting & Performance students to create amazing short stories, creating stop-motion animations or venturing into more experimental practice, film is weaved into many of our courses and much of what we do.
Our Experimental Film MA explores the boundaries of thinking and practice about filmmaking. But what movies or short films provided that magic moment that stirred our imaginations and told us that working in the industry was our destiny?
We'd love to know what film sparked your passion – let us know on Twitter or Instagram - but to get you started, we asked some of our MA Experimental Film course academics, for their inspirations. Perhaps, in turn, their picks will further inspire you.
Professor Agnieszka Piotrowska, PhD, Head of the School of Film, Media and Performing Arts, is an award-winning filmmaker and theorist. She's best known for her internationally acclaimed experimental broadcast documentary Married to the Eiffel Tower and more recently for her collaborative drama work in Zimbabwe called 'ground-breaking' by African media.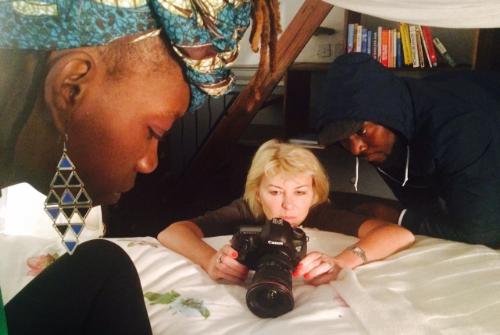 Prof Agnieszka Piotrowska working in Zimbabwe
"I saw the iconic filmmaker Krzysztof Kieślowski's film Camera Buff (1979) when I was a kid in communist Poland. I was astonished by it. In this film Kieślowski gives an account of how documentary filmmaking can affect the maker and those who are documented on camera. As a girl who felt disempowered in the patriarchal systems of communist Poland, dimly understanding that being feminine was not a good thing in this system, I thought of the camera as a possible talisman which could give me power – and, as years went by, in some ways it has done.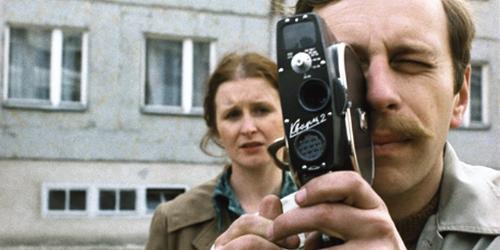 A still from Camera Buff
"The film tells a story of an ordinary man, Filip, who buys a Super 8 movie camera on the birth of his first child, a little daughter, in order to document the happy events of the baby's and family's development. It is the seductive idea of controlling the world which, in Camera Buff, he gets seduced by the power the filmmaking. Kieślowski seems to suggest that there is a price to pay for this intimate engagement with the world, for the almost divine privilege of recording and re-editing the world. As the trajectory of my life unfolded, I left Poland to study in the UK and then got a traineeship at the BBC, the dream of being a documentary filmmaker kept me going. It was only much later in life that I realised the film's deeper meaning: that the power of filmmaking carries a profound ethical dimension that needs to be interrogated and questioned, which I did in my PhD and continue doing in all the work I do."
Dr Roz Mortimer, a Senior Lecturer in Film Production, is an artist and filmmaker whose award-winning and interdisciplinary work centres on hybrid documentary forms and the cinema of trauma.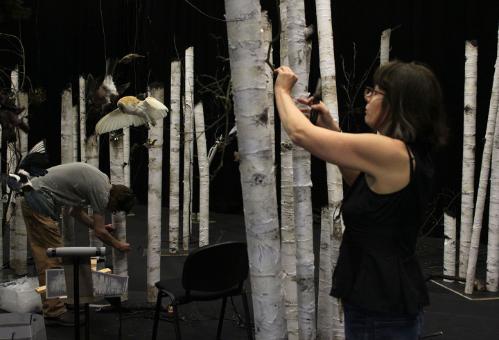 Dr Roz Mortimer working on her award-winning film Deathless Woman.
"When I was at art school (studying textiles), my tutor was insistent that I went to the library to watch Jean Cocteau's Orphée. He recognised something in the sculptural installations that I was making and said later that he knew I would eventually be a filmmaker. Orphée blew me away, I had never seen or experienced film like it – it affected me viscerally – it felt dark and real yet was a fantasy based on the Greek myth. The images and soundtrack mesmerised me.
"I loved it, but it wasn't until years later when I was working as a production designer that I switched on the TV late one night and started watching Terrence Davies' Trilogy an astonishingly visual, powerful and personal film that broke all the narrative conventions I was familiar with. At that point, everything clicked, and I realised I needed to stop designing other people's films and start making my own. The next day I began to write the script for my first film Bloodsports for Girls."
Simon Aeppli, a Senior Lecturer in Film Production, has made award-winning short documentary work that has been screened at festivals in Britain and abroad and broadcast on Channel 4, Channel 5 and ITV London. He recently received an AHRC technē scholarship for part-time PhD study at the University of Brighton for a project called Operation Bogeyman: The Folk Horror Landscape of 1970's Northern Ireland.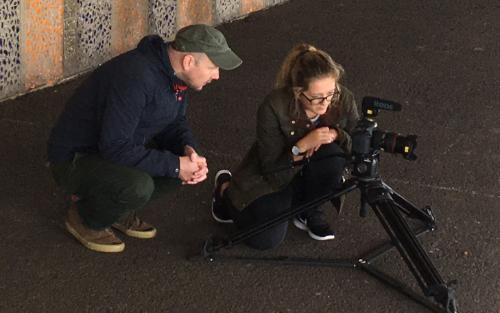 Simon Aeppli, left, at work
"The films that first made me think differently about cinema came from the music I listened to while I was studying an Art Foundation in Belfast - The Pixies singing about Bunuel's Un Chien Andalou or the Dead Kennedys referencing David Lynch's Eraserhead. I left Northern Ireland to study at Newport Film School in Wales and was grateful to the lecturers there who would constantly push film references our way.
"The film from that time which has stayed with me was Bill Douglas's My Childhood. It was the first film that made me reflect on composition and landscape within film. The small Scottish town in Douglas's bleak yet oddly beautiful film felt familiar to me and at that point, it gave me the confidence as a young filmmaker to go out and look for stories that were close to home."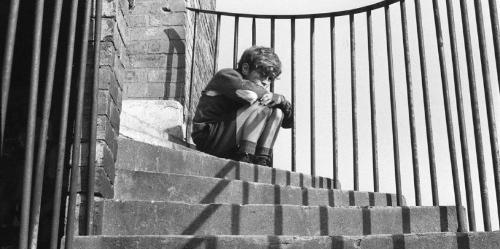 A still from My Childhood, by Bill Douglas
James Caddick, study leader for MA Filmmaking, has directed and produced award-winning films across documentary, short fiction, music videos and commercials. His work has been shown internationally at festivals, galleries and on broadcast television including BFI London, Cannes and Milan film festivals and broadcast by Channel 4, the BBC and Canal+.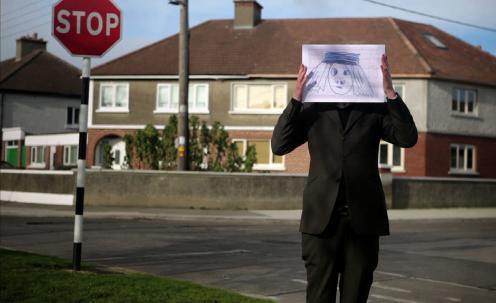 James Caddick
"I grew up watching films from the 60s and 70s like Chitty Chitty Bang Bang, Mary Poppins, Willy Wonka and the Chocolate Factory. I remember a heady mix of production design, technicolour and musical performances bringing a world to life. There was a boldness to the filmmaking techniques likely influenced by the counterculture movement of the time.
"There's one particular scene in the 1971 film Willy Wonka and the Chocolate Factory that has always stuck with me. Willy Wonka, the children and their parents take a boat trip down the chocolate river. They enter a tunnel and it gets dark, the boat speeds up, the passengers scream, multi coloured lights flash by and like a terrible ghost train a montage of hallucinatory images appear all around them. A chicken's head is sliced off, a snake slithers over a man's face, giant insects, a close up of an eye, faster and faster, abstract light, the passengers terrified. Gene Wilder (Willy Wonka) begins to sing 'There's no earthly way of knowing which direction we are going' And suddenly before I know it I am in an art college in London discussing Bunuel's and Dali's experimental film Un Chien Andalou with a poster of John Lennon on my wall!"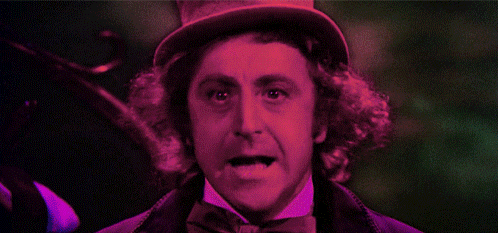 Dr Stephen Connolly, Senior Lecturer in Film Production, is a multi-award winning artist-filmmaker and researcher, showing his work at international film festivals and conventions; here shooting Machine Space (2018) Detroit, Michigan, USA 2016.
"I'd just switched to the film/video pathway of a fine art BA and discovered Jean Luc Godard. He is the grammarian of film - I studied his work on VHS; forwards, backwards and in fast motion (forwards/backwards) to decode the secrets of his cinematic language. In a single film, Godard's chef-d'œuvre Deux ou Trois choses que Je sais d' Elle (Two Or Three Things I Know About Her) from 1966, blew me away as stylistically radical, pungent, personal, and funny; and still teaches me, makes me laugh, cry and fills me with wonder today."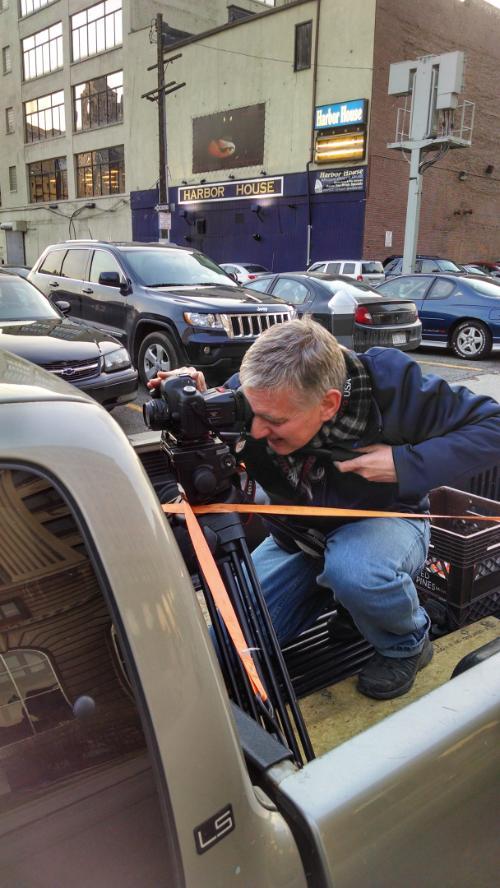 Dr Stephen Connolly at work
Inspired to investigate and learn more about film and advance your visual and research interests? Check out our MA Experimental Film course - and all our film degrees at UCA.