Teaching the value of consent in a post-#MeToo world

UCA Lecturer Pia Rickman is leading the field in empowering actors and changing the culture of film and TV production through her work as an intimacy co-ordinator
16 Jun 2020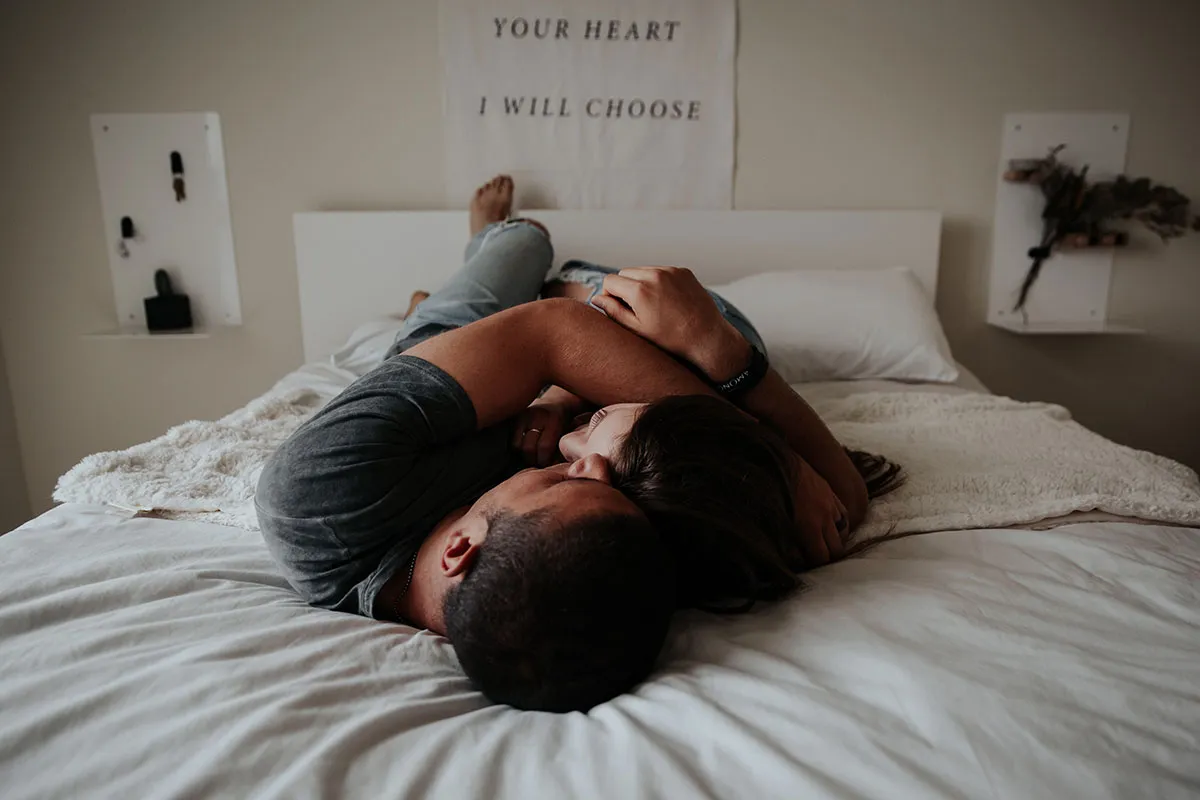 The power of no. What does that mean to you? For actors, it's not a phrase they've always felt allowed to use; that 'yes' is so ingrained in their training, as they are encouraged to never block offers.
But giving actors the power to say no and take ownership of their bodies — and ensure showrunners and directors get on board with this in a post #MeToo era — is the key work of Pia Rickman, UCA lecturer and intimacy co-ordinator.
Pia, who teaches Acting & Performance students at UCA Farnham, is Finland's first intimacy co-ordinator, a role that's been growing in importance since the #MeToo movement began in 2017 and dramatically increased the interest in theatrical intimacy research that had been in process for years. Safer practices had been in development by practitioners around the world, and when the #MeToo movement took off, this was the time to offer a new paradigm, a new structure to work with intimacy in film, TV and theatre. Since Alicia Rodis was employed as the first intimacy coordinator on an HBO programme, The Deuce, in America, and Ita O'Brien simultaneously took up the same role in the UK on Netflix series Sex Education, women — and, increasingly, men – around the world have been brought in by film studios and production companies to ensure actors and crew approach intimate scenes sensitively and appropriately.

Pia got into intimacy co-ordination by attending training run by Ita O'Brien, who has been one of the pioneers in intimacy work in the UK. Before teaching and coaching actors, Pia worked for more than a decade in film and TV in Finland, as an assistant director and production manager in feature films, TV series', music videos and commercials. Now, in this new role as an intimacy coordinator, she's combining her production background with her actor training. In addition to coordinating and choreographing intimacy on stage and screen, she trains companies and organisations to build intimacy protocols for productions and is the co-founder of Nordic Intimacy Coordinators (NIC).
"When you watch an action film and there's a car chase where the car rolls over and the characters are thrown from the vehicle, you know that's been carefully planned by a stunt co-ordinator, with strict health and safety measures in place to protect the actors and crew physically," Pia says. "If you have a dance routine, you have a choreographer.
"However, nudity and sexual content are considered to be natural actions between humans, so it's not been treated with the same attention as those other things. Simulating intimacy is not something that actors necessarily even should know how to do without the appropriate support. Emotional safety is as important as the physical.
"As an actor you are told to be open, flexible, collaborative, to always say yes, to not block offers and if possible to ask what more can you do. And then you combine that with things you're taught from childhood — for example, 'go on, give Auntie Helen a hug' — which forces contact whether or not, as a child, you want it. So, teaching consent is key, with agreement on touch, acknowledgement of boundaries and inviting conversations with showmakers on how intimate scenes move the story and the characters forward, what the scene is really about beyond nudity/ sex, and how will it be filmed. All of these things are important."
Pia says her work with students so far — especially first-year students who underwent a consent workshop with her during Freshers' Week — has been enlightening.
"The thing about talking about consent is that it can be quite triggering, especially when people realise that they haven't always exercised their right or that someone has crossed their boundaries. And so, while we cover the topic gently, there's a lot of soul-searching and then a lot of revelation that they do have more power," she says. "But for me it's also a 'wow' feeling because it shows there's so much work and awareness to be done. And that this isn't something just for acting students, it's something for everyone."
Pia has also worked with Year 3 students on their practice as research (dissertation) projects, acting as an intimacy coordinator on stage performances as well as in the graduate showreel scenes.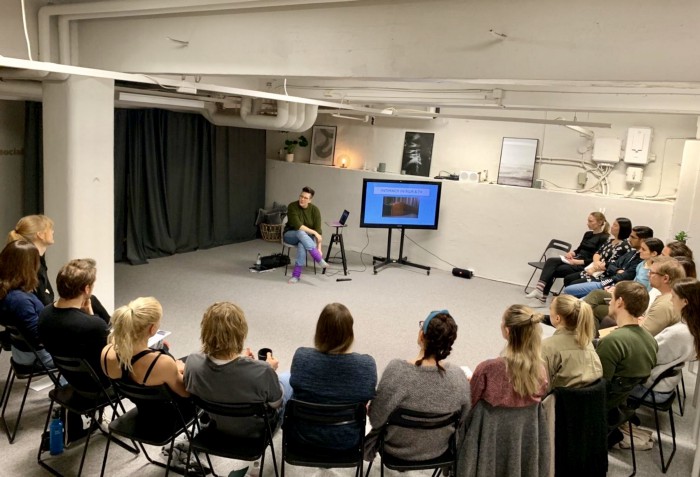 Her main aim is to establish this strand as a more significant part of the curriculum. She is working on an integrated plan of study for students to develop over their three years at UCA, and she wants to begin by covering consent and personal space in more detail, to then delve into physically exploring how intimacy in text can be interpreted in the second year, and finally put that into practice in scene work, which will hopefully fully prepare them for industry in their final year.
"I'd like to put together an intimacy protocol across all UCA productions, so we're not just teaching acting students about this but also those on other courses, as well as staff and visiting lecturers. It'll make for better collaboration."
One part of the work is about establishing boundaries and advocating for the safety of cast and crew. Another really important part of the work is the creative side. Intimacy coordinators help to build a physical structure for the scene by offering ways to tell the story more accurately, with authenticity and character embodiment.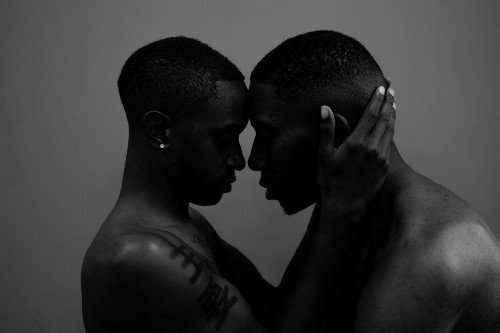 "We want to encourage actors to find an external way into the character development rather than using their own experience and memories. This means working on a specific rhythm of movement and voice.
"With social distancing, there will be even greater need for creative planning, designing and creation of intimacy on stage and screen on going forward."
As well as working with students on consent and scene work, Pia also recently ran online workshops with year 3 students and alumni on what to be aware of within the industry, like contracts and preparing for roles with intimate scenes.
And we can all learn about intimacy — recognising where it's been 'well done' within industry, and where it's been badly managed.
"If you want to see ethical intimacy done well, I can totally recommend both series' of Gentleman Jack (BBC), the hit series Sex Education (Netflix), and, also recently, Normal People (BBC)," she says. These shows hired an intimacy coordinator to work with the cast on the intimate content. "When you watch these shows you know there is consent between the actors, and it's established by the characters which is something we haven't often seen. You can really see the nuance, and the detail of physicality and breath, which is so important."
Well-documented poor examples include Last Tango in Paris (1972), where actress Maria Schneider was not part of the conversation together with the co-star Marlon Brando and director Bernardo Bertolucci on details about how the rape scene would be filmed. She later said:
"I was crying real tears. I felt humiliated and to be honest, I felt a little raped, both by Marlon and by Bertolucci. After the scene, Marlon didn't console me or apologise. Thankfully, there was just one take."
Meanwhile, actresses Léa Seydoux and Adèle Exarchopoulos spoke about working conditions on Blue is the Warmest Colour (2013), where sex scenes took around ten days to film.
There's also been criticism of the acclaimed Call Me By Your Name (2017), which has been said to normalise predatory behaviour between an adult man and a 17-year-old young man, which some argue would not have been widely accepted as a love story if the younger character had been female.
Looking to the future of the industry, Pia hopes that key UK and EU organisations — like Equity — adopt a similar stance to the Screen Actors Guild — American Federation of Television and Radio Artists (SAG-AFTRA) which advocates for the safety of the actors by recommending the use of intimacy coordinators on set.
"It needs to be standardised," she says. "The industry needs to step up in the UK, and give equal care and consideration to it. It's hyper-sensitive content, we need to have people with the proper skillset in place to ensure it's done right."
Find out more about Pia's work, visit her website.