Summer's here - are you ready to start university?

With exams in the past and a summer of celebration well underway, it's time to start preparing for the next stage in your life - university.
11 Aug 2021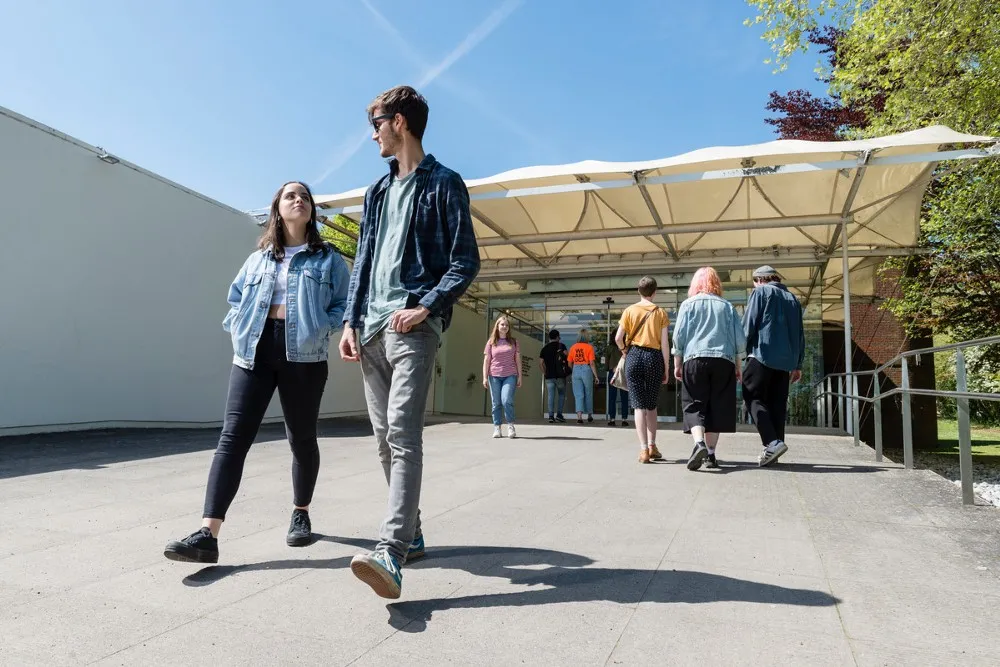 1. Get your finances sorted
You'll need to apply for your tuition fee and maintenance loans, and any grants you're entitled to, through Student Finance England. The tuition fee loan will go straight to your university to cover the cost of your course, and the maintenance loan and grant will be sent to your bank account in instalments throughout the year. Remember, while the amount you're borrowing may seem a little daunting, you'll not be expected to start repaying your student loan until your annual income reaches a certain point, and the size of your repayments will be determined by the amount you earn. Find more information about applying for student finance here.
2. Make a dent in your reading list
There's a good chance you'll be given a list of books to read over the summer, to prepare you for your course. It's a good idea to start exploring these books as soon as you can, in order to gain extra background knowledge you'll need to get off to a good start at university.
Take note of any questions or ideas that spring to mind while reading them, too, so you can discuss these with your tutor or coursemates when you arrive.
Also, read around your subject. If you want to study fashion, make sure you know about what's current in what you're interested in. If you're coming for film, TV, acting or performance, go to shows over the summer and read reviews. Make sure that when you arrive you're knowledgeable about your subject and know what you're talking about. If you're really passionate about it, it shouldn't feel like homework!
3. Brush up on your cooking skills
It's always been the stereotype that students don't eat well, living on a diet of pizza and beer — but that's not how it has to be and is actually a really expensive way of doing things. The National Union of Students and The Guardian reckon you can live off about £35-£40 a week on food, and that's very achievable.
If you take the time to master a few simple and cost-effective recipes you'll benefit when you can whip them up at university — it'll be a treat for both your pocket and your friends.
Remember that you won't want to bring loads of kitchen utensils with you and your fridge space may be limited, so learn recipes that don't require too many ingredients or lots of equipment. BBC Good Food has got a great list of simple student recipes, or check out Student Cooking TV for videos of quick and easy recipes made by students from across the UK.
4. Get your course equipment ready
There are a number of things you may need for your course — laptop, printer, camera, digital software, art materials and so on.
Make sure you know what your course provides you with and what you'll need to source yourself. If you need to buy these things, be sure to shop around — and don't forget to apply for an NUS student card so you can take advantage of student discounts.
Don't panic if you don't have every single thing ready on day one, though — we have art shops on each campus that provide the essentials and you'll have a bit of time during Freshers' Week to pick up anything you're missing.
5. Plan what else to take
Before you buy (and pack) everything including the kitchen sink, find out and plan what you really need to take with you to university. If you're in student accommodation, there should be a list of what equipment is available to you, such as a kettle, toaster, microwave, etc. And if you're going to be in shared student accommodation, perhaps you could buy and share some equipment with housemates once you've arrived.
6. Protect your property
Check whether your belongings would be covered by your parents' house insurance if they were to be stolen or damaged. If not, remember to take out contents insurance — especially if you want to bring valuable items such as a laptop to university with you.
7. Coming to UCA?
If you're coming to join us at UCA, you'll get a Welcome Guide with all the information you'll need about your course — including what to bring, your reading and equipment lists, and your course timetable. Take a look at this before you arrive at your campus, and please do get in touch if you have any questions — we'll be happy to help.
Connect with us
We share a lot of our information on social media — you can find us on Facebook, Twitter, and Instagram
You'll be able to find out about what's happening here over the summer, as well as connect with people on the same course or in the same student accommodation — plus you can look out for news of Freshers' Week events too.