Shop unique Christmas gifts made by UCA creators

Christmas 2020 may be fast approaching, but unique and amazing gifts are still only a click away. Check out these creations from our students, staff and graduates.
30 Nov 2020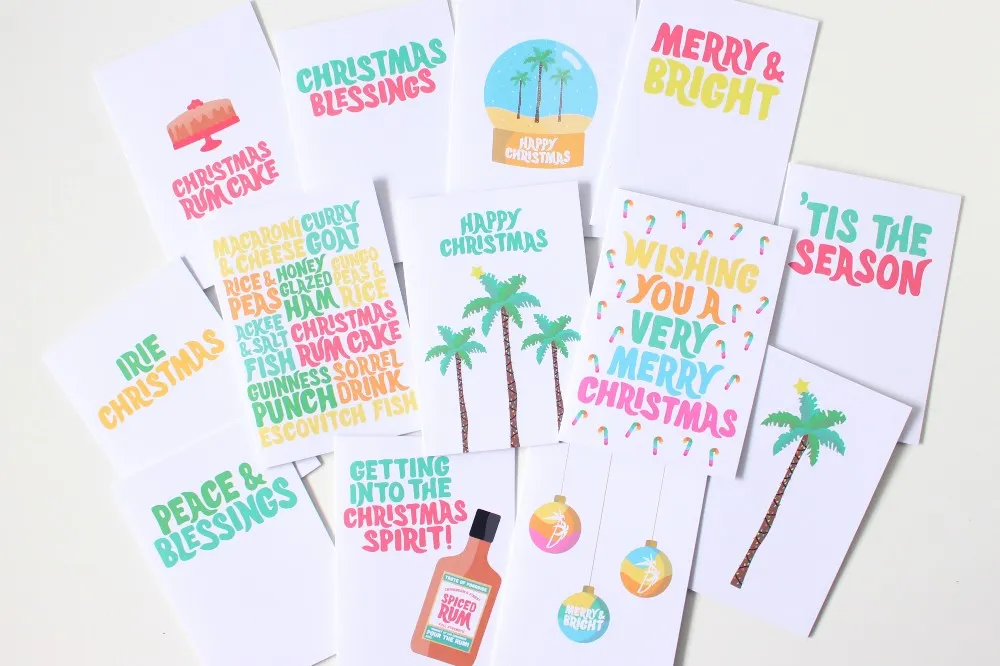 UCA is known as an incredible launchpad for creative talent, so it's not surprising that our students, graduates and staff have created an impressive range of ready-to-buy gifts, from hand-dyed yarn to embroidered badges.
And given the challenges faced by the creative industries during the pandemic, the festive season seems like a great time to shop local and support independent creators, so we've pulled together our top picks for shoppers on the hunt for unique, crafty buys.
We recommend checking out these makers' online shops sooner rather than later as these are all limited editions, and often hand-made, which means that stocks can sell out fast.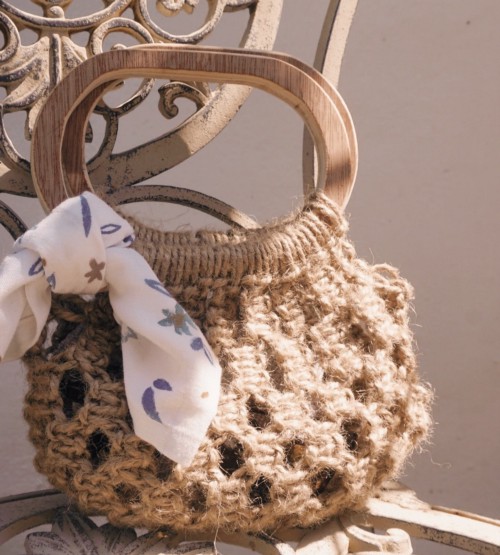 Macrame — making a comeback
Macrame has seen a resurgence in recent years and UCA graduate Charlotte Bull has used the technique as the basis of a whole collection of handmade bags, like this gorgeous one (left).
You can also find other gift ideas on her CharlotteKarinStudio Etsy shop, including 2020's surprise must-have item, the face mask — Charlotte's include some in pretty floral prints.
Deck the walls — prints, textiles and photography
A framed print or other wall art is a classic choice for a special one-off Christmas present.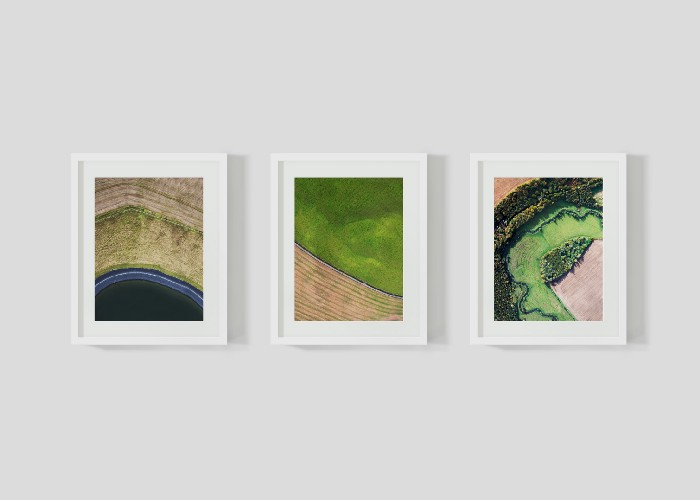 Several UCA graduates are part of the Farnham-based Making Matters collective, which is planning to reopen its Lion & Lamb Yard pop-up location from Saturday 5 December. Among the 18 featured artists are Alice Howard-Graham and Anne-Marie Ellis — all offering beautiful prints and framed wall art.
Sparkle and shine — jewellery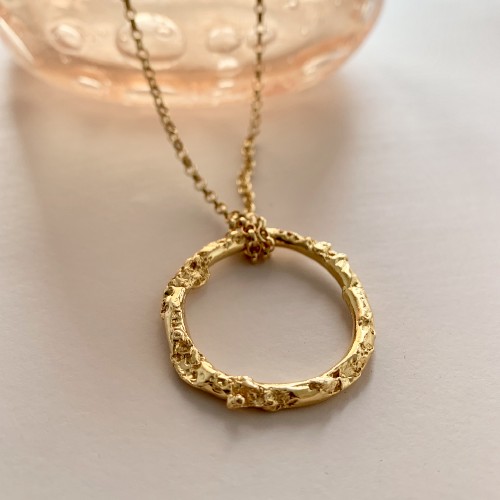 UCA's talented jewellery design tutors and graduates are offering a huge range of striking ideas, from the gold and silver pieces created by Samantha Dewar-English, to the contemporary designs from Portuguese designer Maria Leao Torres and the colourful geometric styles of Rentaro Nishimura.
Embroidered brooches can also make a fun addition to a winter coat — check out the work from Royal School of Needlework graduate Hattie McGill.
The gift of creativity — midwinter making
If you're looking for a present that will keep the creative people in your life busy, have a look at these clever kits using the beautiful and uniquely colourful yarns specially developed and dyed by textile graduate Tara Osborough for her company Irish Artisan Yarn.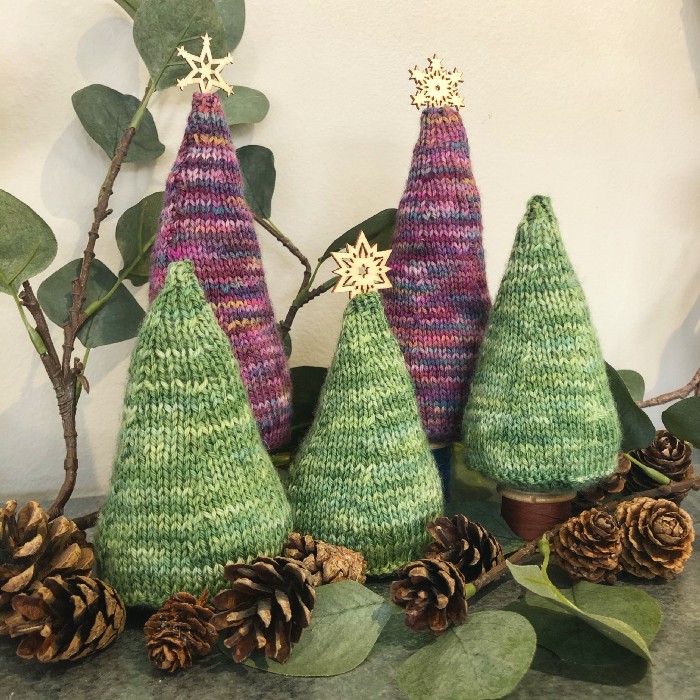 Embroidery, but not as you know it
The prestigious Royal School of Needlework is affiliated with UCA and is the home of our BA (Hons) Hand Embroidery course. As well as working on high-profile creations such as royal wedding dresses, many of RSN's graduates are creative entrepreneurs, using their embroidery skills to create striking contemporary and fun pieces.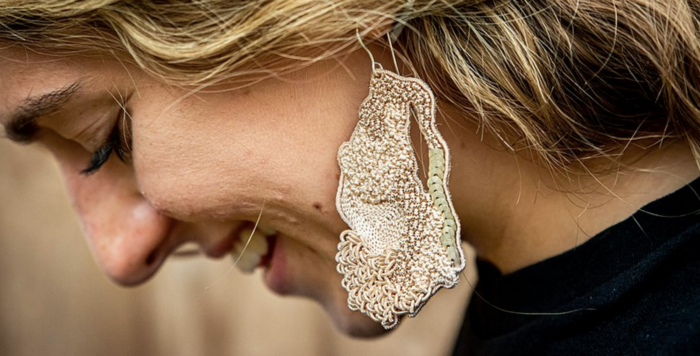 From framed art, such as Bethany Duffy's gorgeous ocean-themed pieces and Alice Brady's Celtic Knots, to beautiful beaded jewellery by Ellis Noronha, there really is something for everyone.
Textiles — weaving magic
There are all kinds of textile gifts you could give this Christmas. Kas Williams' incredible decorative textile wall panels will be a hit with those who love to create stylish interiors, while Katie Eggington's gorgeous one-off teddy bears are made with fabric she weaves and can be ordered by contacting her through her website.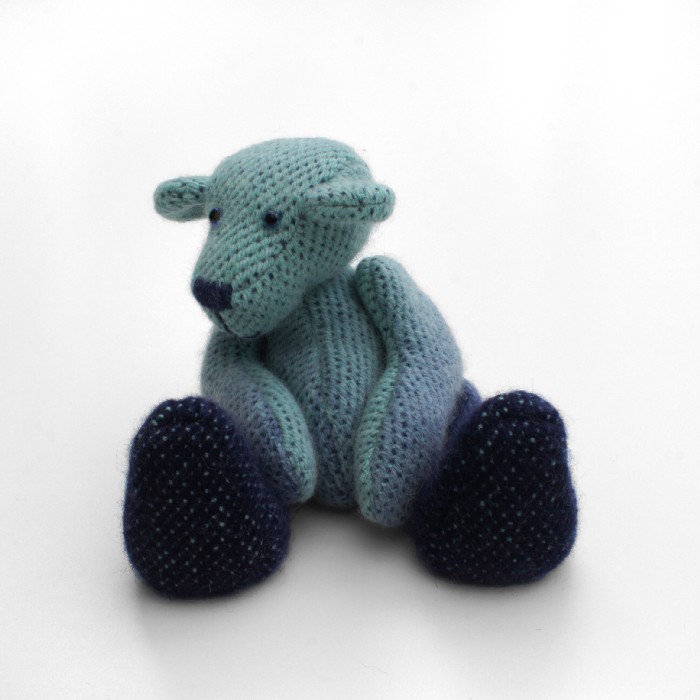 Bags and baskets — to have and to hold
Who can resist a beautiful bag or a gorgeous basket for the home, especially if it saves another piece of plastic going into landfill or the ocean. We've picked two very different graduates, both from the Royal School of Needlework.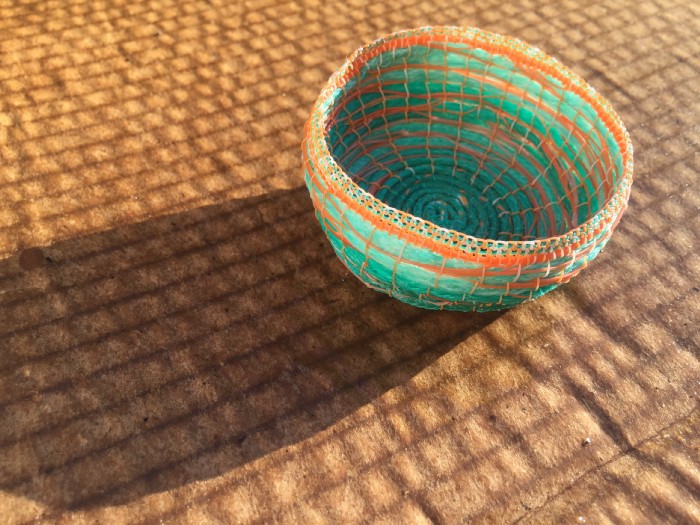 Nina Brabbins uses discarded materials such as ghost nets and other marine waste, plus old t-shirts to create the raw materials which she then weaves into unique — and ethical — pieces. Francesca Lim makes one-off investment pieces using luxurious materials combined with a whimsical design aesthetic.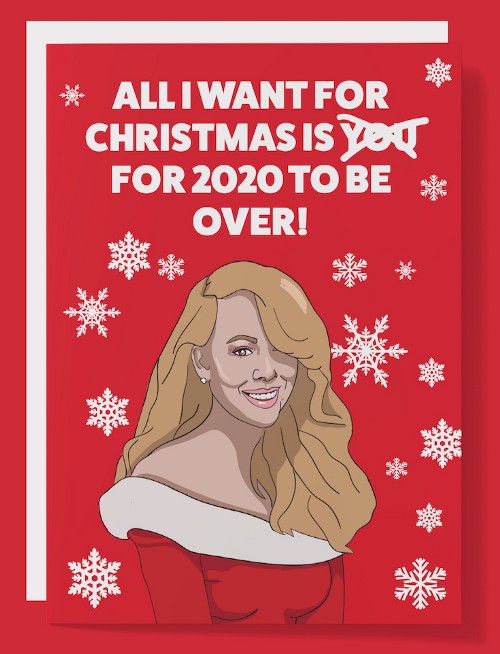 Stationery — write up our street
These two UCA graduates have distinct styles — from the Caribbean cool of Tihara Smith's designs to the sharply witty, modern British humour of Craig Maxwell's.
Over to you!
And finally, if you're creative yourself, there's still time to use your talents and make your family and friends gifts this year.
It's personal, it's low-cost (even if it takes longer than a regular shopping trip or online blitz) and it also helps get your brand out there. So whether it's a knitted scarf, a pencil pet portrait or hand-made cards, why not put your own stamp on Christmas?