Roots: a personal exploration
of race by photographer Sonny
The death of George Floyd sparked a global movement – and for Fashion Photography graduate Sonny Barthley, it inspired a very personal final project.
09 Sep 2021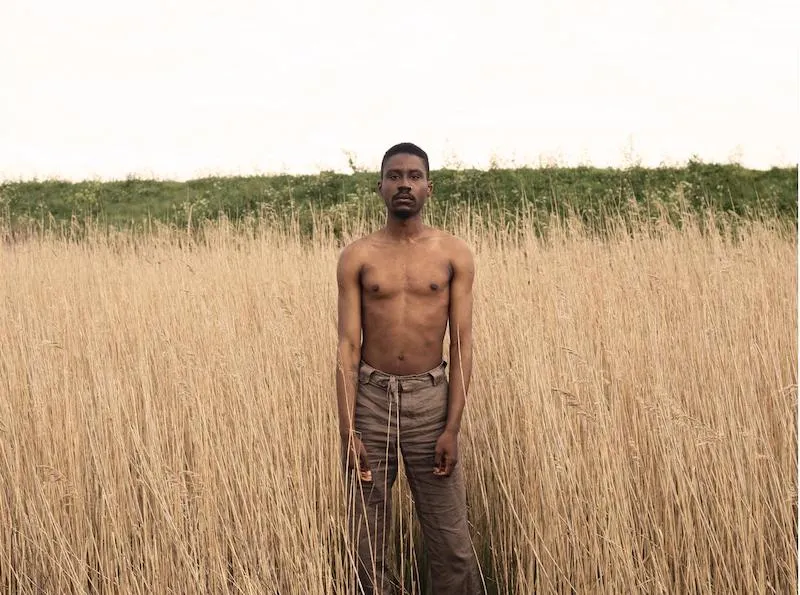 Sonny had an open brief for his final project and decided to create both still and moving imagery inspired by the conversation which arose following the murder of Mr Floyd in May 2020.
"Although this was a fashion photography degree, I knew that I wanted my final project to discuss an important social issue. When George Floyd was murdered back in May 2020, I was deeply upset by the incident and went to various Black Lives Matter protests. I felt driven to discuss the issue of race through my photography in a way that was unique and thought-provoking."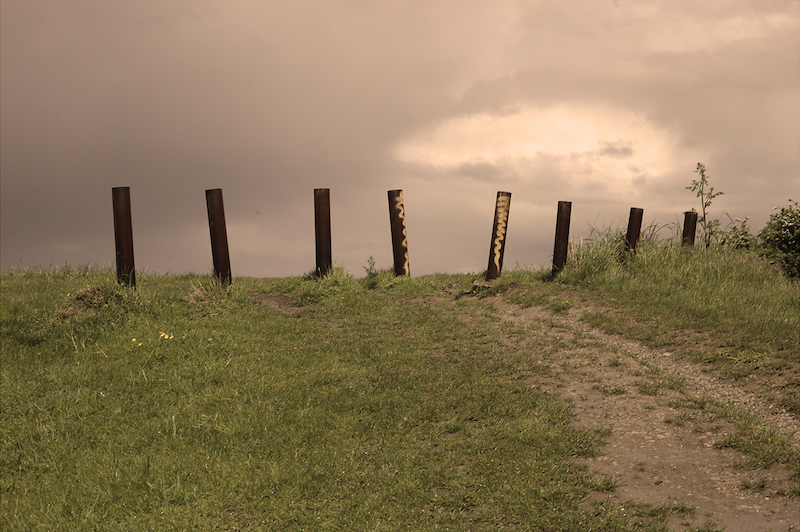 A still from Sonny's final project
Part of Sonny's work included a film called Roots, which was based around the trauma of Afro-Caribbean people who were kidnapped and transported to Britain in the 18th century.
"I took on the character of Olaudah Equiano, a Nigerian who was taken from his motherland and enslaved in Kent," he said. "My aim was to allow the audience to discuss an uncomfortable but important subject and to inform and educate people on the massive suffering my ancestors went through. The message I wanted to convey is that although Afro-Caribbean people are not physically enslaved anymore, mentally people still feel shackled and chained."
Sonny's original idea was to cast multiple performers, but with Covid-19 restrictions still in place, he had to adapt his approach and instead decided to self-shoot and direct both his film and images as a self-portrait. His passion for poetry and creative writing also came into play via an original spoken word script, and visuals were shot to produce a historical ambience. "It really made me understand the importance of researching my topic thoroughly," he added. "I also learned how crucial it is to do multiple test shoots."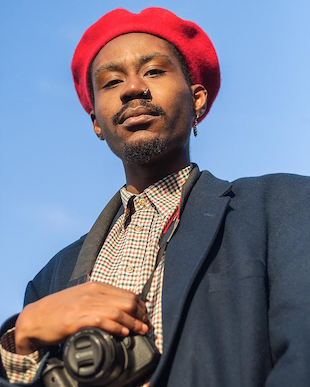 Sonny Barthley
Previous to joining UCA, Sonny spent a couple of years collaborating on fashion shoots, and subsequently fell in love with the discipline. "UCA seemed like the ideal place to study fashion photography and I felt comfortable that I'd succeed on this course," he said. "Since finishing my final project, I've done some personal shoots, and had a short rest but now I'm raring to go, and keen to create some exciting work. I'm currently building Va Va Voom Magazine, which is my own title and I'm just about to start an MA in Creative Direction for Fashion at UCA too."
"I love how both photography and film allow you to express yourself with no restrictions or boundaries. Photography will always be my first love and it's quite an obsession, whereas film has been a recent addition to my practice. I'm proud of the fact that I executed this project as self-directed work, and I can confidently say I achieved more than I could've imagined at the beginning."