Rochester celebrates
past and future talent
As famous names and future talent combine in our landmark exhibition celebrating creativity in Rochester: UCA – A Retrospective: Creativity Past, Present & Future – this month, here's a roundup of some of the highlights.
30 Jan 2023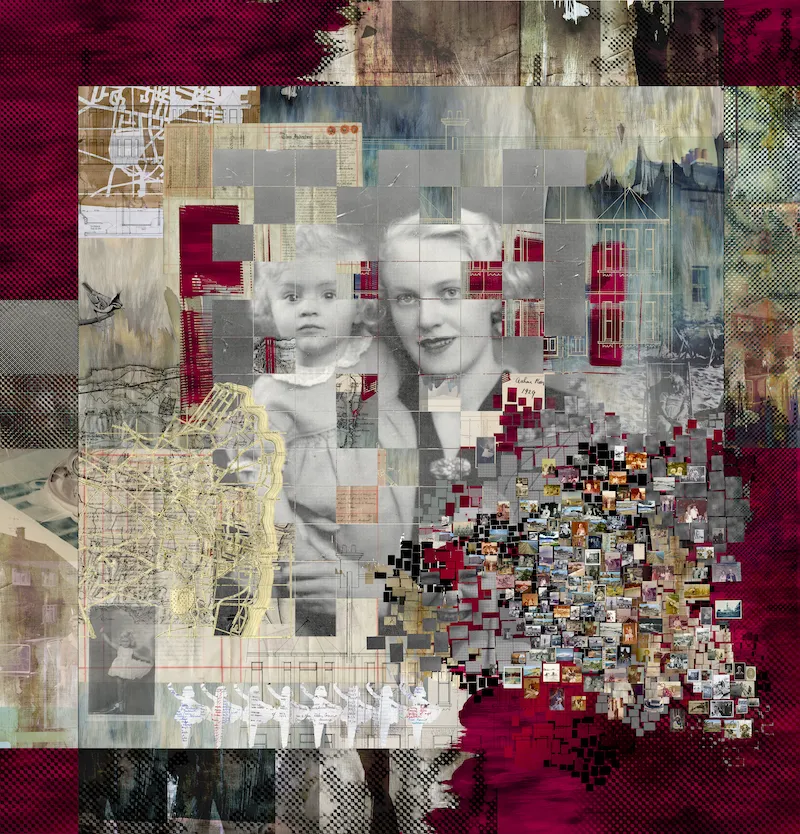 Above, artwork by Neil Bottle, featured in UCA – A Retrospective: Creativity Past, Present & Future
As UCA prepares to withdraw from Rochester, it's a bittersweet moment. While we're sad to be leaving this very special place, we're also reflecting on our long and proud history there, and the role we've played in the creative life of the city. The new exhibition, UCA – A Retrospective: Creativity Past, Present & Future, showcases some of the highlights.
From Chancellor Emerita Dame Zandra Rhodes and famed jeweller Stephen Webster MBE, to fashion designer Hope Macaulay and textiles artist Grace Moore, it features a wealth of incredible work across two sites (Rochester Art Gallery and UCA's Zandra Rhodes Gallery) from 27 January.
Here are just some of the artists, designers, and makers whose work you'll see.
Hope Macaulay
Printed Fashion Textiles graduate Hope Macaulay has made her name through her distinctive chunky – and sustainable - knits in feel-good colours, worn by the likes of tennis superstar Naomi Osaka, model Gigi Hadid and Tiktok star Dylan Mulvaney, and featured on all of fashion's biggest magazines.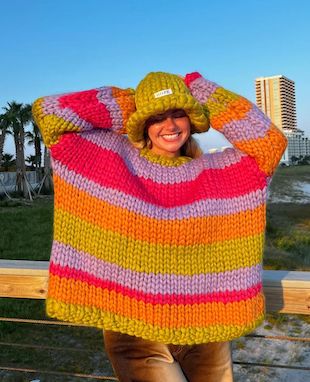 Shelly Goldsmith
Artist Shelly Goldsmith's practice explores the evocative force of cloth and conscience. She uses fragments of archetypal women's dress and large-scale textile installations to convey themes of identity, fragility, and psychological transition. Her work is exhibited at major galleries and museums in Britain, Europe,, Japan and the USA, and is part of many notable public collections, including the Victoria & Albert Museum and The Whitworth Gallery. A reader in textiles at UCA Rochester, she's also won the prestigious Jerwood Prize.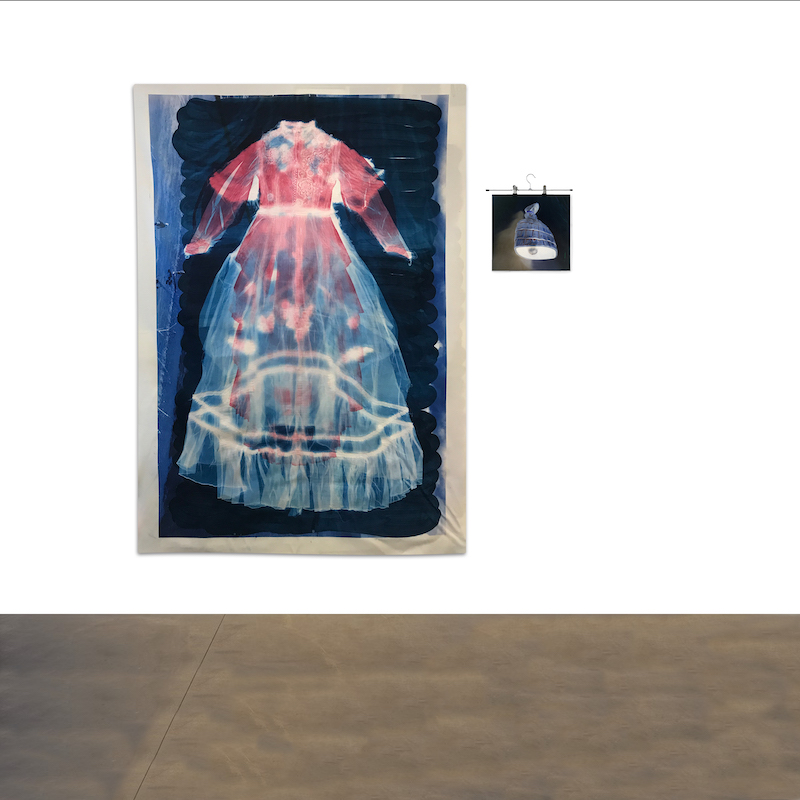 Jatin Patel
Jatin's work, known as Kalikas Armour, is born of the Medway region and sparked by his time at UCA Rochester. Kalikas Armour is a British slow fashion brand and consultancy specialising in luxury celebratory bespoke garments with innovative conceptual statement design. As well as spearheading his own brand, Jatin has been a regular sessional lecturer at UCA, offering internship placements to students, and has been highly active in the Medway community, even helping the town's bid for Cultural City 2025.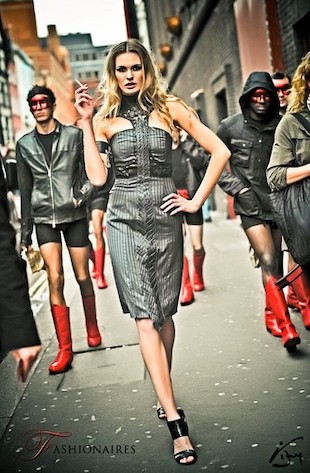 Rue Webster
Rue's final major project, looking at the history of the UCA Rochester building now and in the present, will be on display at the exhibition. Her work is predominantly comprised of screen printing, dye sublimation and cyanotypes, with mixed media collage.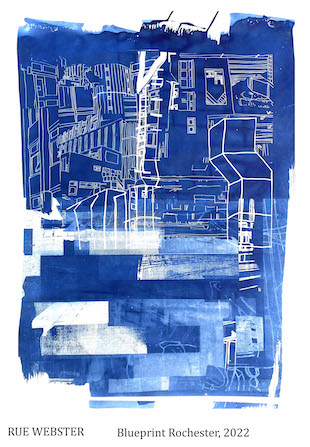 Neil Bottle
Neil, the founder of the BA (Hons) Fashion Textiles degree at UCA Rochester, has been an established printed textiles specialist for more than 30 years,​ ​with extensive international experience in design, product development and education. His work has been acquired by major collections around the world, including the Victoria and Albert Museum, the Crafts Council Collection in London, and the Cooper Hewitt Museum in New York.
Rasmina Juskeviciute
Final year student Rasmina showcases work that traces her journey in reconnecting with her Lithuanian heritage. The juxtapositon of grungy, neon graffiti with the classical imagery of cathedral statues and traditional Lithuanian dancers reflects the inner turmoil she experienced growing up, as she found herself forced to disown her country and its culture in order to fit in.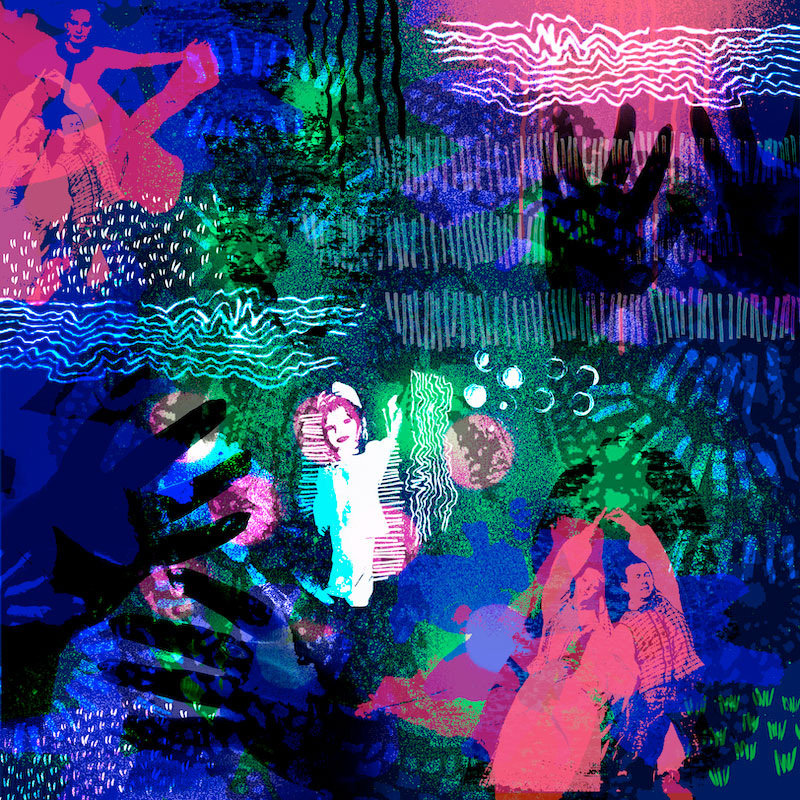 Grace Moore
Recent Printed Fashion Textiles graduate Grace Moore is showcasing her collection, which combines a mixture of textural, graphic, and photographic imagery in printed garments. These garments aim to raise awareness of the taboo subjects of ageing, the skin and how it changes over time, as well as the effects of cancer on the body - something that has affected the lives of many of her close family and friends.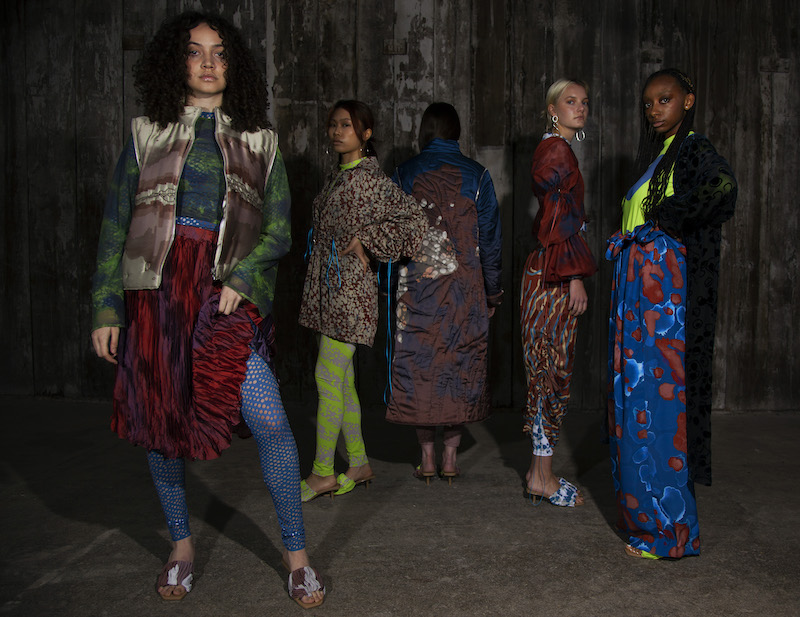 Erica Cremin
From 1988 until her death in 2000, Erica was a lecturer at Kent Institute of Art and Design, which later became UCA Rochester. She trained as an artist and studio designer before moving into higher education, where she specialised in teaching foundation studies, covering a wide range of creative topics. You'll see some of her amazing print work on display.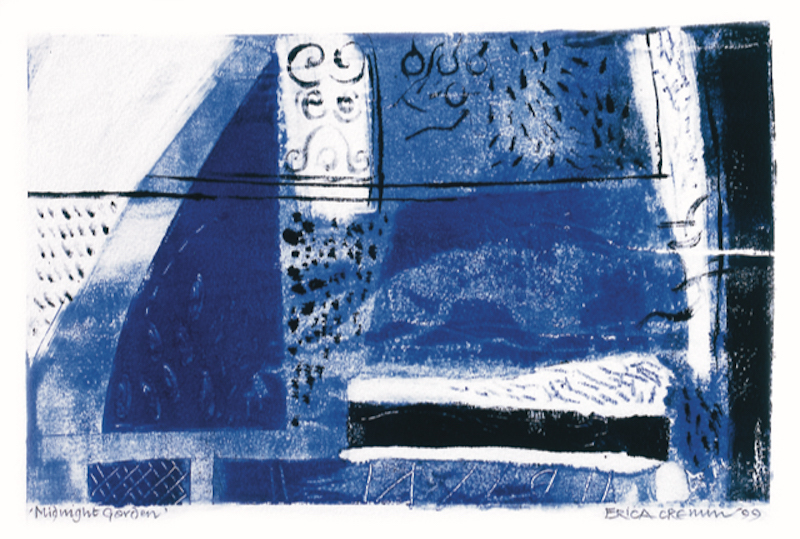 The exhibition runs until 15 April at Rochester Art Gallery (Tuesday-Saturday, 9am-5pm) and UCA's Zandra Rhodes Gallery (Monday-Friday, 10am-5pm) until Tuesday 14 March. Admission is free.