Nollywood's Emem Misodi
picks UCA for PhD
Emem Misodi, A leading filmmaker in Nollywood - the thriving Nigerian film industry – is furthering her craft at UCA.
13 Dec 2022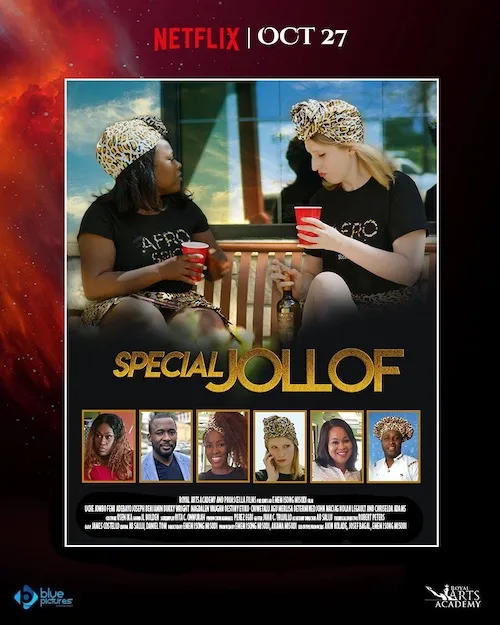 A film poster for Emem Misodi's movie, Special Jollof, which aired on Netflix
Emem Misodi, whose film career in writing, producing and directing spans almost three decades and more than 50 films, is studying for a PhD at UCA Farnham, investigating the portrayal of cultural hybridity in Nollywood and what it means for the Nigerian film industry.
"My research stems from over 25 years of my practice in Nollywood. I will be speaking to its elements of narrative construction along the lines of hybridity," she said. "Through my research, I hope to establish my position as a Nigerian filmmaker in the context of storytelling by reflecting on my own practice and my inevitably changing position within the context of a relationship between theory and practice. When I finish, I intend to combine my experience in filmmaking with my newly found scholarship to produce all-around works that tell a bigger picture for Nollywood."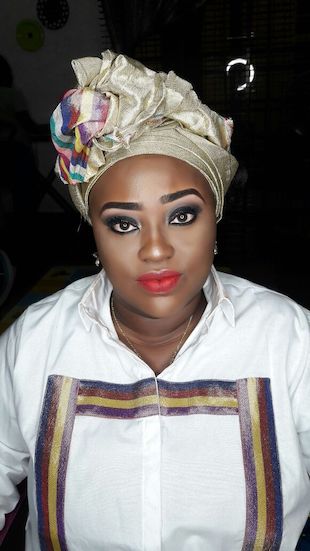 Emem Misodi
As well as her studies, Emem is still busy making movies – she's produced two projects while at UCA. "I work with a great team in Nigeria and most times I am able to do my preproduction remotely and fly over to Nigeria when it's time for principal photography," she said. "I am also able to oversee the postproduction aspect remotely, so my work is not exactly on hold while I am studying here at UCA.
"I am finding my stay at UCA quite interesting. The lecturers are warm and supportive, and I particularly love the blend of creative energy at UCA. The fact that UCA is a community of creatives, and its diverse nature is what attracted me to it."
She explains that Nollywood could be seen as a decolonisation agent for African cinema. "It's the mainstream post-colonial Nigerian film industry and the third-largest film industry in the world. It is not so different from other cinema forms, but it became popular through its shift in filmmaking from capital intensive Western hegemonic production standards to low-budget productions using the home video format. It's grown immensely from its beginning to making much better films now."
Her advice to UCA's current crop of filmmakers is to stay true to your art, be consistent, have loads of patience, read, write and just begin. She added: "Finally, my advice to our black filmmaking students would be to be authentic, stay true to their culture and identity, and make their voices heard. No one can tell your story better than you."
Find out more about our film courses and PhD programs.