UCA alumni Jamie
captures real-life drama
After graduating from UCA in 2003, Jamie Seal became a documentary maker. We chatted with him to find out more about his career.
02 Jun 2021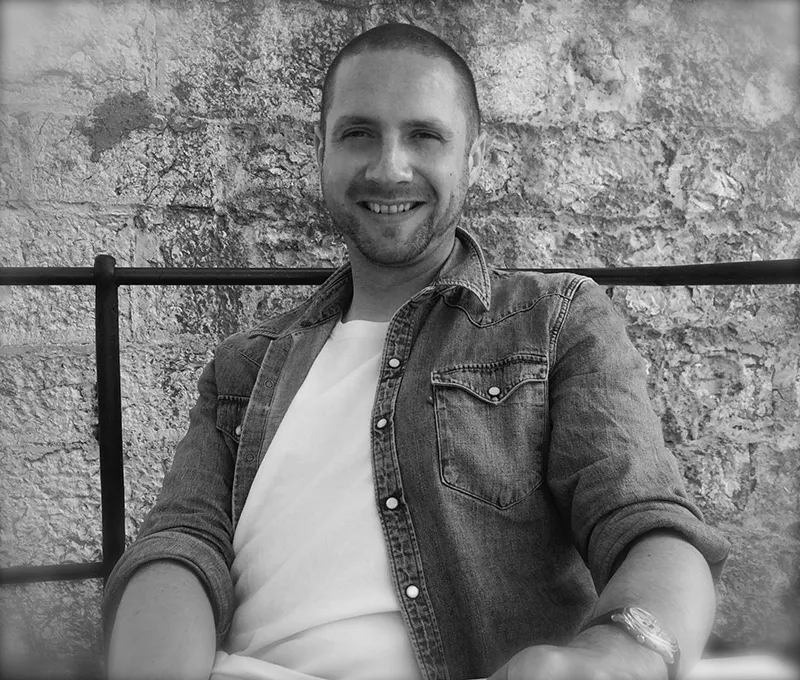 When Jamie Seal graduated from UCA in 2003, he had a unique insight into the world of film.
His father worked on feature films and he often tagged along to shoots. But instead of moving into feature films himself, Jamie decided to concentrate on documentary making – and has gone on to make some of the best-known factual programmes of modern times, from 24 Hours in A&E to Surgeons At the Edge of Life, 60 Days on the Streets, and The Yorkshire Jobcentre.
We caught up with Jamie to talk about his career, and his time at UCA.
Hi Jamie, thanks for chatting with us. When did you know that you wanted to delve into the world of film?
Film and television have always been an integral part of my life. My father was a feature film technician, so I found myself on sets from a very early age, watching some of the world's finest actors, directors, and technicians at work. While I didn't necessarily appreciate it fully at the time, it was a fantastic grounding for me as an aspiring filmmaker. As I got older and started learning about the visual language of film and television, my passion for the medium only grew stronger. While I've always been deeply passionate about features, I decided at the age of 23 to learn the craft of observational documentary making, and that's what I've been doing now for 18 years.
What's your latest project and do you have any exciting work on the horizon you can tease us with?
My most recent project hasn't been officially announced yet. But what I can say is that I'm directing a new six-part observational documentary series for Channel 4 and it's likely to broadcast in January 2022.
But I took six months out during the pandemic to write a novel. My plan is to approach publishers in the coming months and then adapt the manuscript into a three-part drama script over the next 12 to 18 months. I'm not exactly sure whether anything will come of it yet. But I had a story I felt deeply passionate about telling and I think that translates powerfully to the page.
A day in the life of an award-winning series producer and director must be exciting. How does a standard day at work play out for you?
I don't think I've ever had a standard day. Like witth any other creative pursuit, no two days are ever the same in this job. Much of the daily rigour of the filmmaking process is about problem-solving. There are always constraints, particularly in these strange and uncertain times, and with increasing pressures on budgets. But it can be a very fulfilling and creatively stimulating career for anyone looking to dedicate themselves to the craft. The unpredictability of it is part of the appeal for me.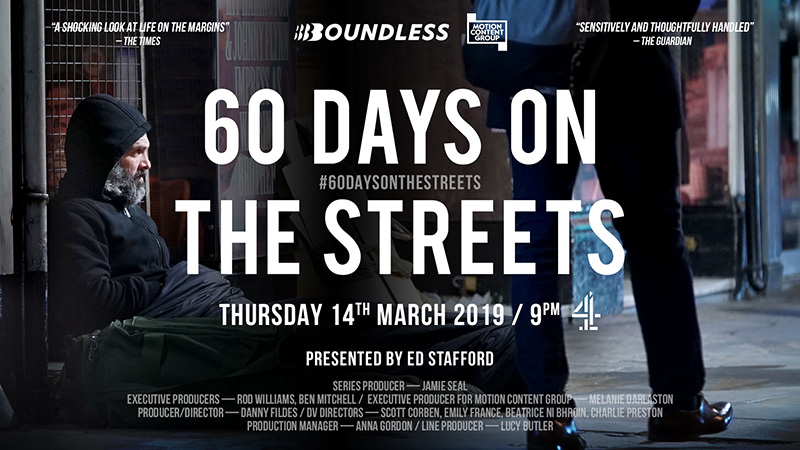 And outside of work, what do you like to get up to?
I always describe what I do as vocational, rather than work. I think that's an important part of being a creative person. I never really know when or where I'm going to find inspiration and so I never truly switch off from the world around me. I do have several pursuits outside being a documentary filmmaker though. I'm particularly proud of the mentoring work I've embarked on in the last year.
So, what inspired you to choose UCA? What were your favourite experiences with us?
The reputation of the Film Production degree course was the main reason I picked UCA. I had a great three years and made several friends I'm still in touch with to this day. There's nothing quite so satisfying as being around like-minded people and I certainly met lots of people I connected with on my course. That was probably the most rewarding aspect of my time on campus.
And finally, for all the budding producers and directors out there, what advice would you give them?
If you are passionate about telling a particular story, don't let anyone tell you it's impossible. Stay true to your creative vision, keep persevering, and find the temerity to make it happen. Sometimes it can take a while, but tenacity is one of the single most important traits any good filmmaker possesses.