How Eleanor used lockdown
to follow her start-up dreams
For UCA Rochester student Eleanor Wollweber, our changing shopping habits have presented an opportunity to launch the fashion label she's always wanted to run.
28 Jan 2021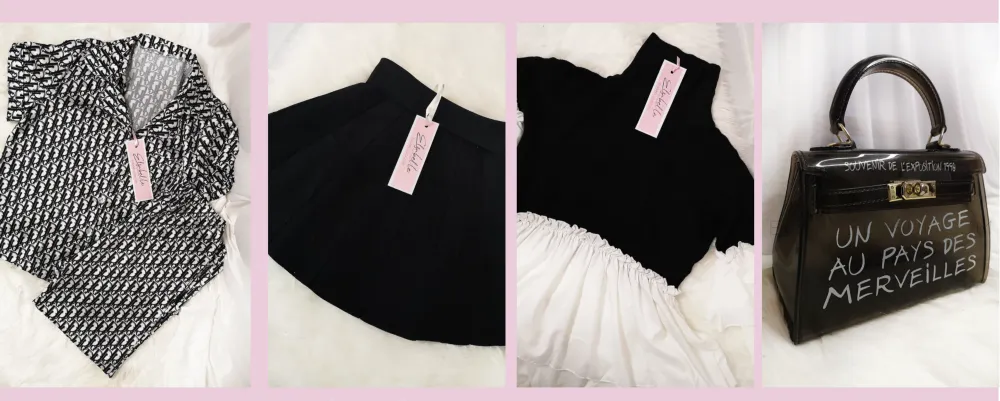 Who says you have to wait until after you've graduated to make it in business? Third-year BA (Hons) Fashion Media & Promotion student Eleanor Wollweber saw lockdown as an opportunity to launch her own fashion label, and went for it — with impressive results.
Eleanor, who studies at UCA Rochester, started Elsabelle in response to a behavioural shift that's seen more people than ever shopping online during the pandemic. Her website sells clothing and handmade accessories, and her brand's Instagram page has amassed over 12,000 followers.
We caught up with Eleanor to find out more about her enterprise, and her experience of life at UCA.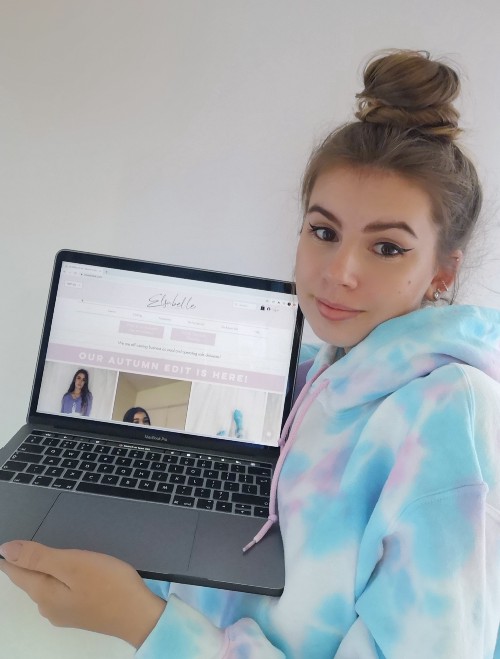 Hi Eleanor, and thanks so much for talking to us. What made you choose UCA, and how have you found it?
"When I decided in sixth form that I wanted to study fashion at university, I told my mum, and she suggested UCA Rochester.
"I knew it well, as I've lived in Rochester my whole life — the campus is down the road. Fashion Media and Promotion was the perfect course for me — my strengths are in photography, media studies and English.
"My experience at UCA has taught me a lot, both academically and about myself. I've become more independent, more confident, and a stronger person."
So how has your degree helped you with establishing your brand?
"There are so many things that studying Fashion Media and Promotion prepared me for when setting up my brand, for example when it came to building the website. As part of my course, I made two portfolios using Wix, and this helped me build all of the knowledge to make the Elsabelle site independently. It has also really helped with my product photography: I have learned so much about marketing and what makes a successful picture or marketing campaign."
Tell us more about Elsabelle. What do you hope to achieve with it?
"Running my own business has always been my ambition since I was 18, but I didn't have the money or resources to fund it until I started university. I have always wanted to grow it to the point where it's my full-time job. I'm aiming for that by the time I graduate in June, and from there I just want it to grow more and more.
"The name Elsabelle is formed from the shortening of my name. My boyfriend, family and friends call me Ellie or El, and I wanted to incorporate that into the name. The brand is about more than just clothes; it's a girl power platform. I've had more than 125 orders, working with so many amazing women from the UK, USA and Ireland. So many of them are not just customers, but now also friends. I really want to show women and girls that you can achieve your dreams, and that anything is possible."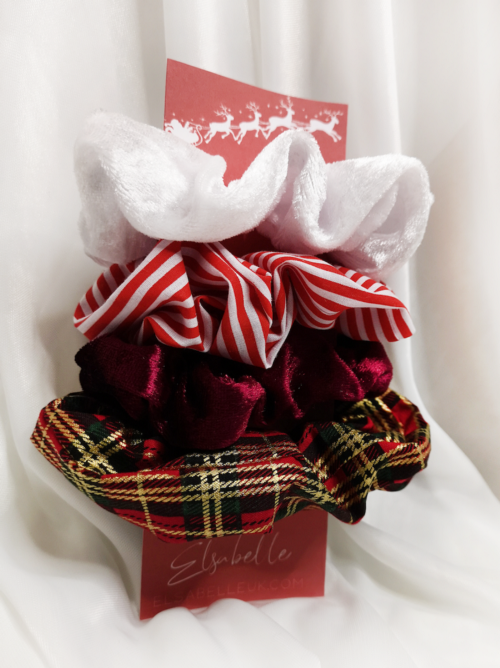 What's next for Elsabelle?
"My brain is constantly thinking up the next plans for Elsabelle! We recently launched a new Luxe collection and accessory range, which we are adding too weekly. My aims for right now are to keep growing the business and our social media following, and expanding our ranges as much as I possibly can. I want Elsabelle to be a known and unique brand."
What are your top tips for starting a new business?
"I have so many! I'd advise anyone setting up their own brand to start small and grow as the business does. Put as much of your profit as possible into the business to sustain its growth.
"Other than that, just believe in yourself and your brand. If anyone is negative about it, turn their negativity into positive energy to push and motivate you. Consistency and hard work are everything, so never, ever give up; you never know when your big break is around the corner. And if ever you are told you can't do something, then do it twice — and take pictures!"
You must have had so much advice so far from your tutors — but what's the best piece you've been given?
Definitely "your excuses just gave someone else an opportunity". This quote is always in the back of my mind when I'm feeling tired or unmotivated: it really pushes me to keep giving 100 per cent in everything I do."
To browse Eleanor's online store, head to the Elsabelle website. And if you're interested in our many fashion courses, you can learn more about them on our Fashion and Textiles pages.