How David created an
American advertising icon
You may be familiar with some of America's best known commercial characters – from the M&Ms duo to the iconic GEICO lizard – but did you know they were designed and brought to life by a UCA graduate?
01 Feb 2023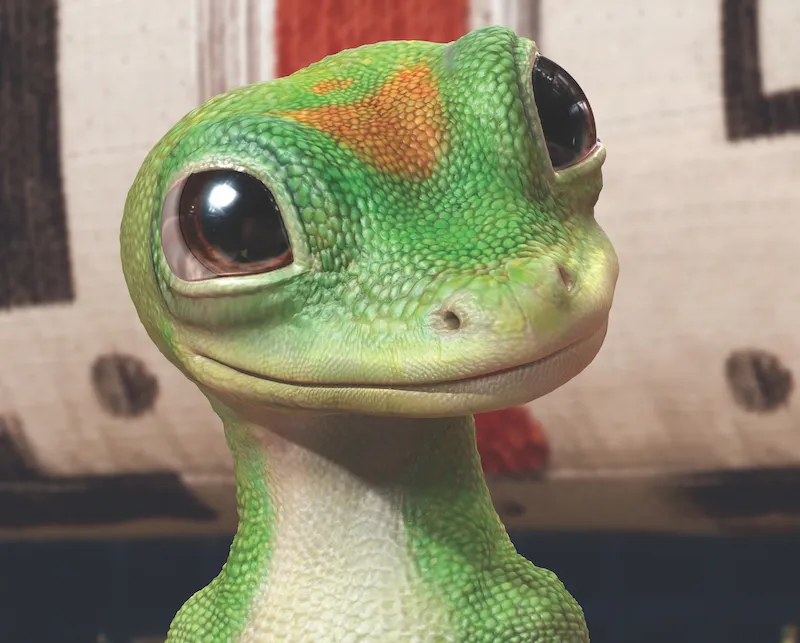 David Hulin graduated in 1998 with a degree in Animation, which at the time was the only degree of its kind offered in Europe. Since then, he's gone on to become a powerhouse in CGI animation and VFX for hundreds of commercials for the US market and has worked on a number of films and television shows too, including Harry Potter and the Prisoner of Azkaban, Walking With Beasts, and the Unbreakable Kimmy Schmidt.
He got his first break in his final year of study; thanks to a collaborative documentary project he was involved in with UCA film students.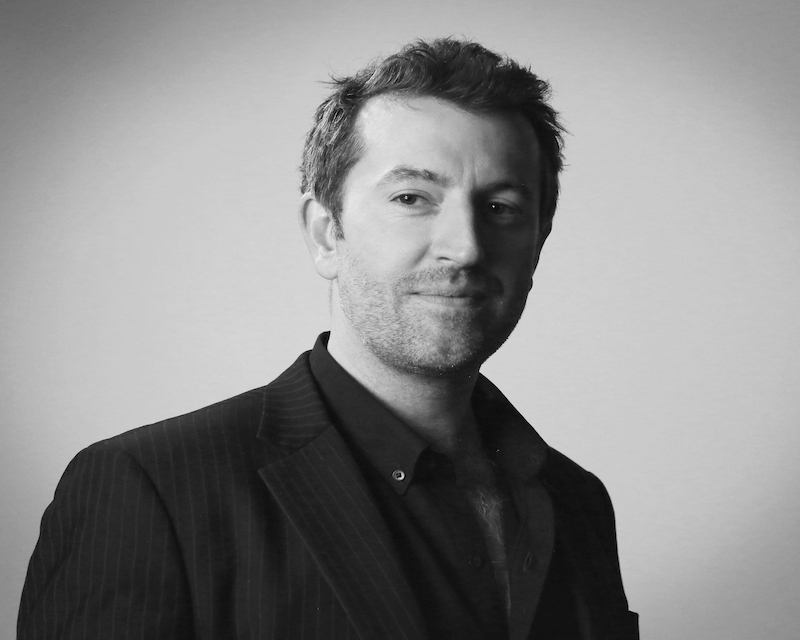 "I was very fortunate that in my final year I had friends who were doing film courses and were working on a documentary project that I squeezed my way on to," he said. "We were lucky enough to be able to do work at Framestore in London, but the only time we could use it was in the middle of the night when the only other people working were the CG artists. That's how I met the head of CG and I think because I had the traditional skills and a broader palette of experience, they saw some potential.
"They took me on, trained me up and paid for me to complete a postgraduate at Central Saint Martins. When I finished class, I'd head to the office and jump on the computers that were left behind when people had left for the day. I found that people really like to see the person behind the showreel, and I think that made a difference."
David worked at Framestore until 2017 and was responsible for the opening of its CG department in New York in 2004. A year later, the company gained a contract that would arguably be their biggest success.
"When we won the account, the GEICO gecko was already in existence – they just wanted it to be more expressive and be the star of the commercials," he said. "We had six weeks to design and build him before we even worked on a commercial, which was fantastic. The brief was to make him robust and enduring, that he could work in many different scenarios. Initially we were booked to do nine commercials, which was great because most agencies sign you for two or three. But by the time I left Framestore. we'd made 99 commercials, and I think they've made about 115 now.
"It was somewhat of a unicorn relationship really. And I miss him, he's become a long-lost son to me!"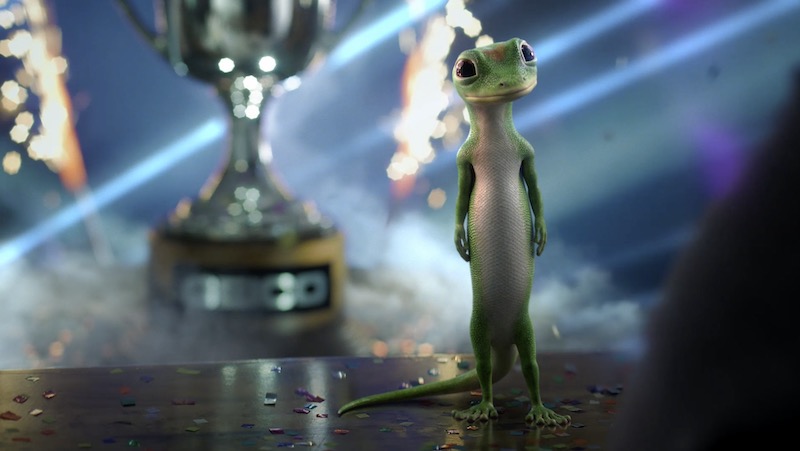 David has fond memories of his time at UCA, where he learned a multitude of animation techniques and spent his whole student loan on a mac to learn basic computer animation techniques outside of class, and where he and his cohort enjoyed being the first to stay at the Farnham Student Village.
"It was so great, being able to roll out of bed and be in class five minutes later," he joked. "I remember at my interview the chair, who I already knew from my time at UWE where I did my foundation, warning me that Farnham was a 'bit quiet' but I loved it! You knew everyone on campus, it wasn't too busy. I had friends who went to London, and they were sort of lost, almost. I never felt that at Farnham. I still have friends from my time at UCA and I have many fond memories."
David is now founder and Managing Director of Free Range VFX in New York, which has clients including LEGO, Kellogg's, and Anheuser-Busch but is also working separately on its own original animated content.
"When we set the studio up, we made room for resources to create our own content," he said. "We have writers and pre-production talent, and a bulletproof production pipeline, so we can take a breather from client work, and show a bit more of what we can do creatively."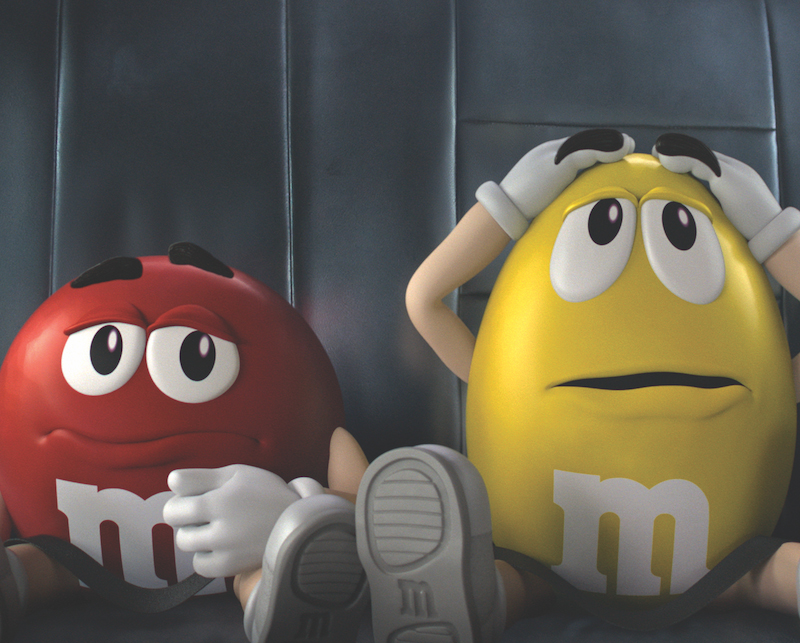 The collaborative work that helped provide the springboard to a highly successful career is what still thrills David today. "I do like being part of a team, especially where Free Range is creatively leading the work, and seeing our creatives over deliver and exceed expectations. In terms of animation, the key-framed animated performances that have just brilliant timing, and that spark of magic, still excites me."
Working in teams and exceeding expectations are just some of the qualities David looks for in new recruits, too. He says that authenticity and a willingness to learn are also things he seeks when interviewing new graduates. But he concedes, while it's easy to platform work online, it's still hard to break through to the right people.
"I still value going to job fairs because you get to see the people behind the showreels, and there's some great tools online to share work with the world, although some of the bigger companies have systems in place to digitally sift through applications, and that's hard to break through.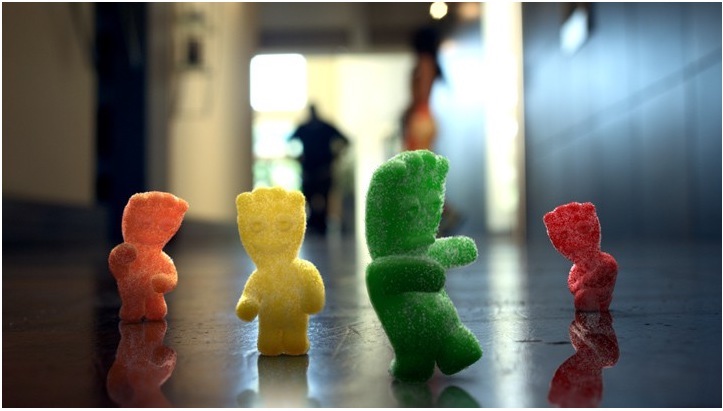 "I understand it's hard to be face to face, I remember the horror of my graduation show, answering questions from people while you stand by your work – it's very exposing and intimidating. But I've found human connection really does help, as well as being persistent (without being annoying!)"
We have a range of courses for budding animators and VFX artists, just check out our course pages to see what suits you.