Glass graduates celebrate
awards recognition
Four UCA graduates are celebrating after their work gained recognition by one of the leading glass art societies in the country.
18 Aug 2021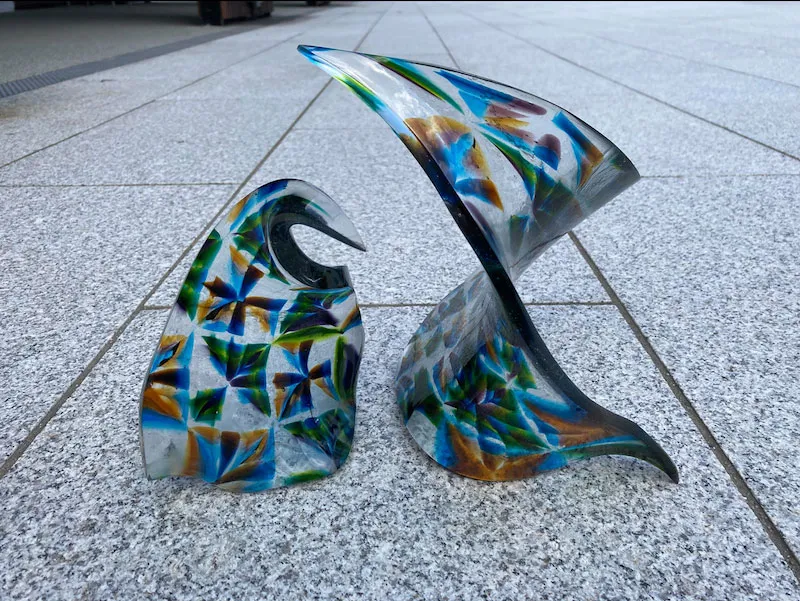 Four graduates from UCA's BA and MA Glass courses have been recognised in the prestigious Glass Sellers and Contemporary Glass Society (CGS) Graduate Glass Prize.
The quartet - Stephanie Harper, Pratibha Mistry, Kate Courtney-Taylor and Catherine Dunstan - were selected from among 38 entrants across Great Britain and Ireland by a panel of experts including artist Angela Jarman, glass collector and CGS trustee Michael Barnes, glass artist Sarah L Brown and Leigh Baildham, Chairman of trustees at Worshipful Company of Glass Sellers of London Charity Fund.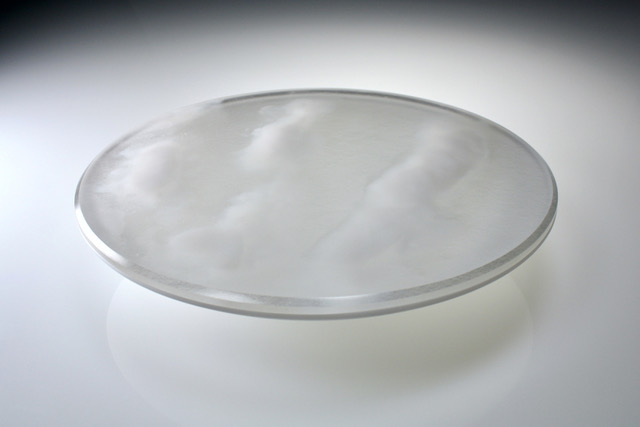 Stephanie Harper's art was named runner-up.
Stephanie Harper (MA Glass), whose work is inspired by the sky and informed by her experiences from her service in the US Air Force, was named runner up. She said, "I am so pleased to be capping off my experience at UCA Farnham with this recognition of my work and the journey that I have been on for the past two years. It's extremely gratifying to get feedback like this, and for me, it couldn't have come at a better time."
Pratibha Mistry, who graduated with an MA in Glass in 2020, was highly commended by the judges for her work, which tackles the serious subject of cancer and takes inspiration from skin tissue biopsies and the exposed cellular layers.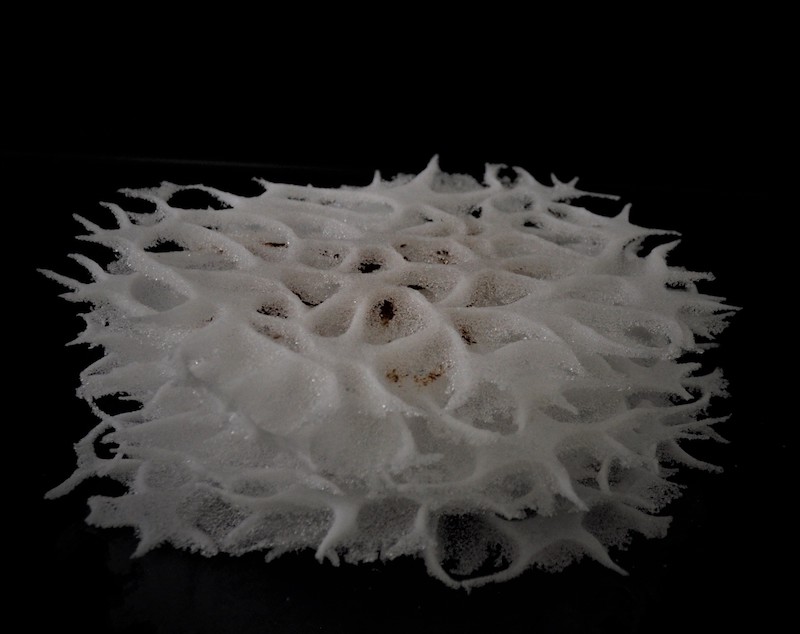 Pratibha Mistry's Melanoma Infiltration
2021 MA graduate Catherine Dunstan, whose artwork is seen at the top of the blog, uses her practice as a reprieve from the vulnerability of motherhood. She received a commendation from the panel. "My hope is that anyone managing an internal conflict can see their struggle made visible in my work," she said. "This recognition is really a confidence boost as I come to the end of my MA study. I'm so proud of myself and my fellow students."
Also commended by the judges was Kate Courtney-Taylor, who graduated this year. Kate specialises in kiln-formed glass and investigates the inherent properties of glass as an exploration of memories. "I am so happy," she said. "The last years have been tough and coming out the other end with a first and then this commendation is just the cherry on top of the cake. Thanks, UCA for being so organised and flexible during this hard time."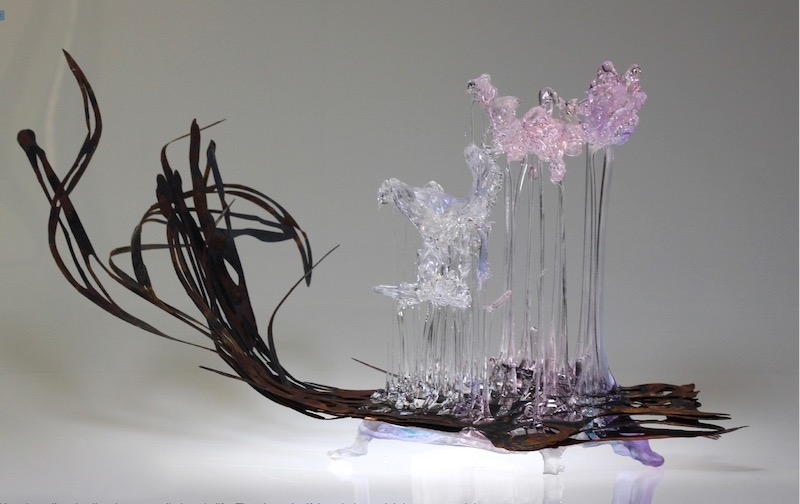 Kate Courtney-Taylor's commendation-winning piece
All awarded and commended artists will appear in the New Graduate Review 2021 - a 16-page deluxe print publication, to be circulated among CGS members and associates, as well as distributed through Neues Glas – New Glass: Art & Architecture magazine, providing great exposure for the up-and-coming graduates.
Debra Allman, Programme Director for Jewellery, Ceramics and Glass at UCA said: "We're incredibly proud of our students and impressed with their achievements in what's been an extraordinarily challenging time. We're excited to see how their work develops and future successes!"
To find out more about our glass courses, visit our course pages.