Mollie's So Monroe
start-up success
We spoke to UCA Fashion Journalism graduate Mollie Ward about launching the So Monroe fashion brand that's proving a hit with A-list stars.
21 Oct 2021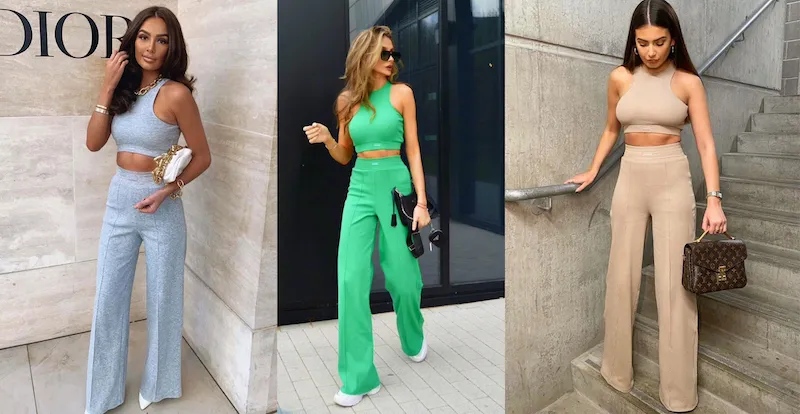 Many of our graduates start their own businesses after they graduate, using the multitude of practical and entrepreneurial skills they gain at UCA to forge the career of their choice. Mollie Ward is one such alumna, whose creations are now worn by the likes of Bella Hadid, Nicki Minaj and Nicole Scherzinger.
Mollie founded So Monroe – dubbed a luxury brand without a luxury price tag – in her first year at UCA, and spent her early days in business running the company out of her grandmother's house. The brand has since grown to become a smash hit, with more than 100,000 Instagram followers, including a host of celebrities. Meanwhile, Mollie has also been recruited to write for a national newspaper's "fashion finder" section.
We spoke to Mollie, who graduated in Fashion Journalism in 2017, about her time at UCA and her booming business.
Hi Mollie, and congratulations. Let's start with your UCA experience – what did you take away from your time with us?
I took away a newfound confidence and skill set. From writing to styling, creative direction, and working within the digital landscape, my course gave me an extensive repertoire that has assisted me ever since. Also, learning how to work to deadlines to create something like the final major project has really helped me with preparing for the launches of collections and bringing everything together.
How did your degree help you with setting up So Monroe?
My degree was extremely creative, so I think this really got my ideas flowing, which led to me taking the plunge to set up a business. I just felt so inspired and full of ideas. The creative writing aspect of my degree definitely helped, as I created t-shirts featuring catchy plays on words, just as I would with headlines for my articles.
So Monroe started in my first year of university – completely as a hobby away from uni deadlines and my part-time job at the time – and I still utilise the skillset I learned on a daily basis. From copywriting Instagram captions to styling e-commerce shoots, the degree was fundamental to my fashion career and the creation of So Monroe.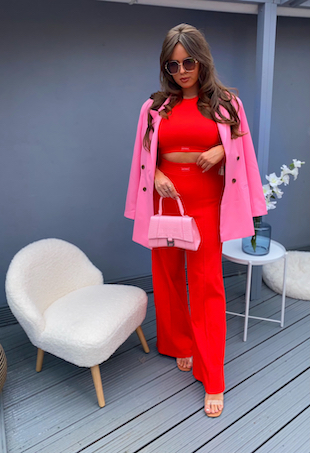 Mollie Ward, above.
What was the best piece of advice you've ever been given?
To always make the effort to network, because you never know who you might meet and what they do. One time I asked someone for directions to the V&A and got chatting, and the person I was speaking to ended up being David Holah, the legendary designer of BodyMap, who I had actually been learning about the week before in a lecture!
Also, to dream big. On a whim, I tagged Paris Hilton in an image on Instagram, and it led to me interviewing her in my final major project!
What advice would you pass on to our current students, if they are thinking of setting up their own businesses?
Do it! The mantra I live by is that if you never try, you'll never know. In the digital age we are in now with social media, you can literally start a business, market it, and run it by yourself, with everything at your fingertips. The hardest parts are having the confidence to take the plunge, convincing others to believe in your brand, and sustaining the motivation to carry on and not give up. I remember when I had 60 followers (now I'm on 105k) and I know that back then, no one I knew personally thought this was ever going to be a 'real' business.
I've had really challenging times in the business when I have been close to throwing in the towel, but you have to keep going. If you don't ever fail, you won't be able to succeed. One thing I would suggest is playing to your strengths – be it writing, photography or styling, for instance – but also learn to try out other things you're less experienced in, as it will keep your costs down. Also, collaborating is everything! Utilise the creative network you have at university and grow alongside one another.
Lastly, this business is 1% inspiration and 99% perspiration, so you have to be prepared to work hard.
Finally, what's next for So Monroe? Any big plans?
The bigger the better! I'm currently designing a new resort collection, which I'm really excited about. We are dreaming of a collaboration with a retailer and will hopefully be spotted on more A-list celebs in the near future. I'm also looking to write a book. Nothing is off-limits, so watch this space!