#CreatorsAssemble: Help create a collaborative lockdown artwork

UCA Glass technical tutor Laura Quinn explains how you can get involved in her 'Words of Isolation. Words of Connection' project
07 May 2020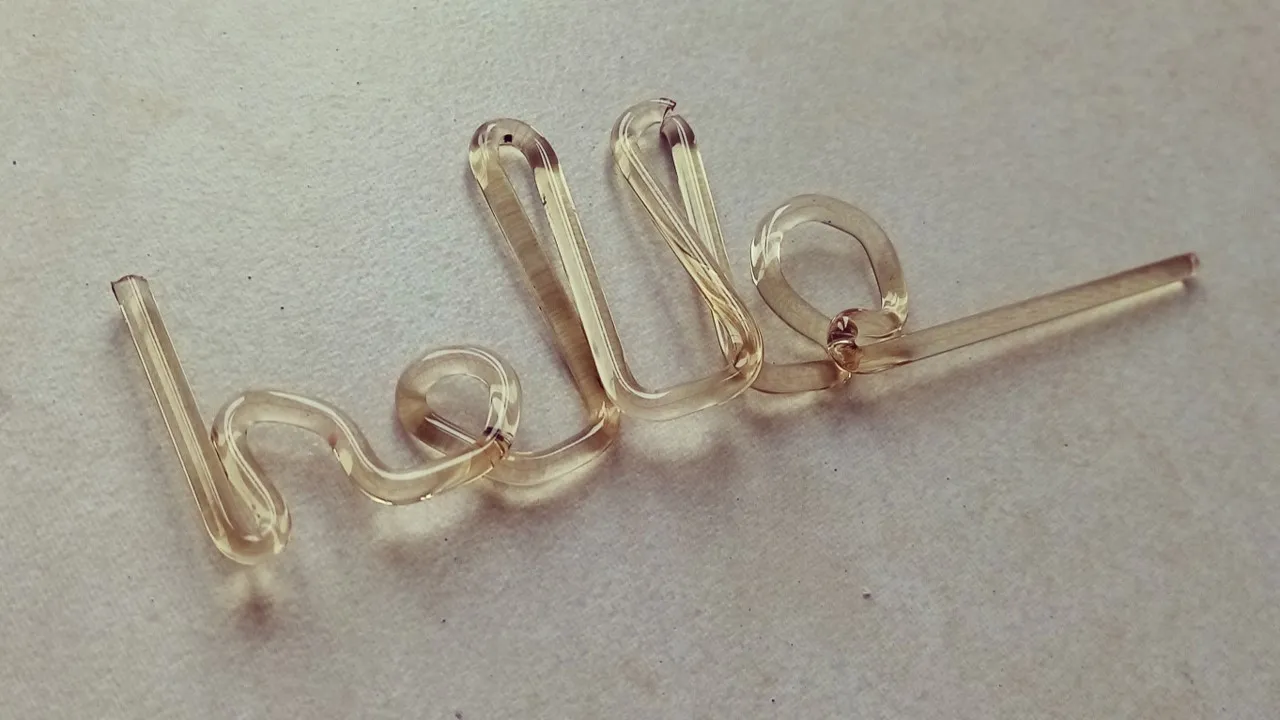 A big hello from home! My name is Laura Quinn, I am the new glass technical tutor here at UCA Farnham. The many kind words of welcome I've had from the UCA community in the short time since I started here have been truly heartwarming. And I'm writing this to ask for your help in capturing the beauty of those words we share in these challenging times…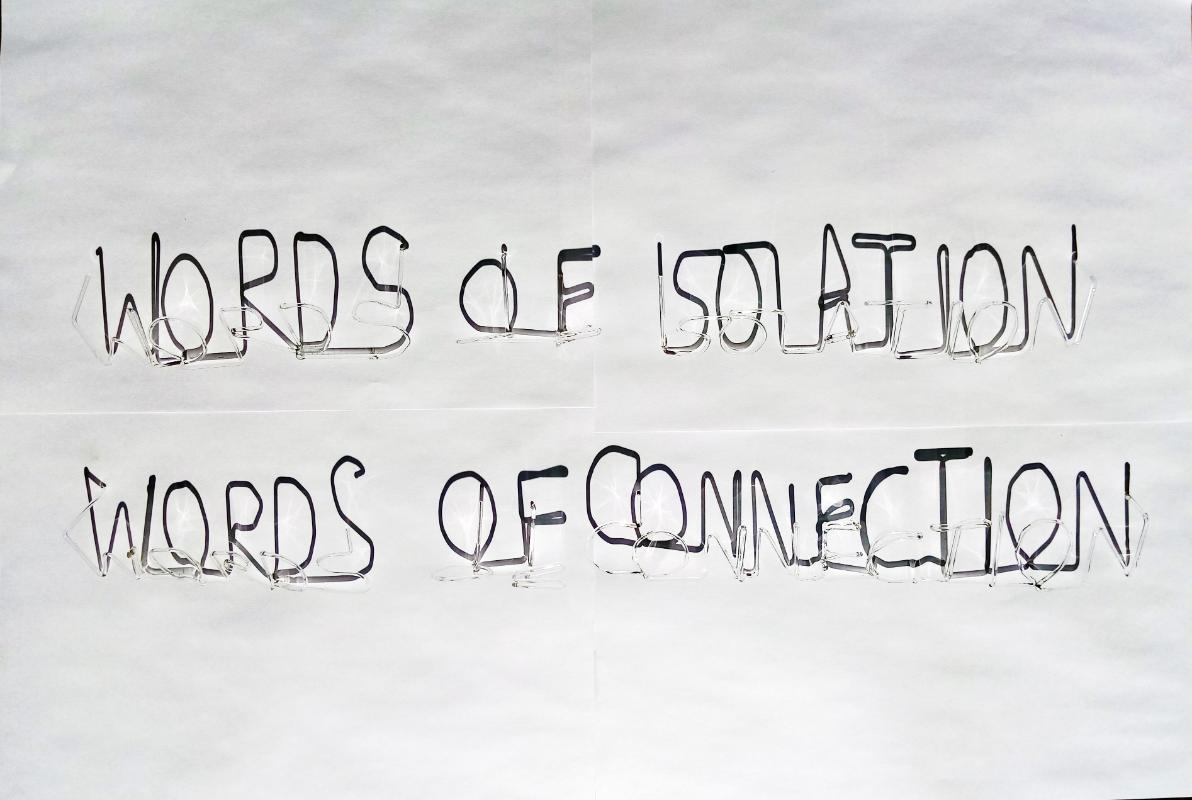 Recently, I ran Zoom classes with UCA staff and students on the theme of 'Home Glass Hacks', introducing them to glasswork skills that they could try at home, including glass bending and glass writing using just a tea light. This is a fun and simple way we can keep making, and that anyone can get started working with glass.
If you missed the classes, need a refresher or don't study at UCA, don't worry — check out the video at the bottom of this post for instructions on how to have a go yourself.
But this isn't just about learning a new skill — I'm inviting anyone who uses my glass writing tutorial to join in a collaborative artwork.
How to take part
1. Create a clear glass word
Use the simple technique shown in the video to write a glass word that that reflects your time in isolation. It can be in any language.
2. Share your creation on Instagram
Use the hashtags #homeglasshacks and #creatorsassemble, tagging @lauraquinndesign and @unicreativearts
3. Post me your word.
When you've made your word and shared a photo online, I would really love it if you could mail it to me, too — email me at laura.quinn@uca.ac.uk and I can send you an address to post it to. And don't worry if the words break, because I can mend them or use them as they are.
What I'll do with your words
My aim is to create an installation artwork where the shadows cast by the glass will be the focal point, reflecting the importance of the light-hearted words that we speak to each other every day to get ourselves and our loved ones through this difficult time — WORDS OF ISOLATION. WORDS OF CONNECTION.
What you will need:
2–3mm thick clear glass stringers, which you can order here or here.
A glass scorer (which you can order here), or metal nail file.
A tea light or a candle (lighter or matches)
A baking tray
Tweezers or pliers
Instructions:
Watch my Home Glass Hack: Glass Writing video below.
I can't wait to see your creations. And, if you know anyone else who would like to take part, then please share. In the meantime, stay safe!