Cosy comforts — UCA students' top tips on the best winter blankets

There's nothing quite as comforting and cosy as a gorgeous blanket — especially during the winter months. So, snuggle down and allow our guest bloggers, three of our BA (Hons) Textiles students at UCA Farnham, to advise you on the best blankets to buy or even make!
14 Dec 2020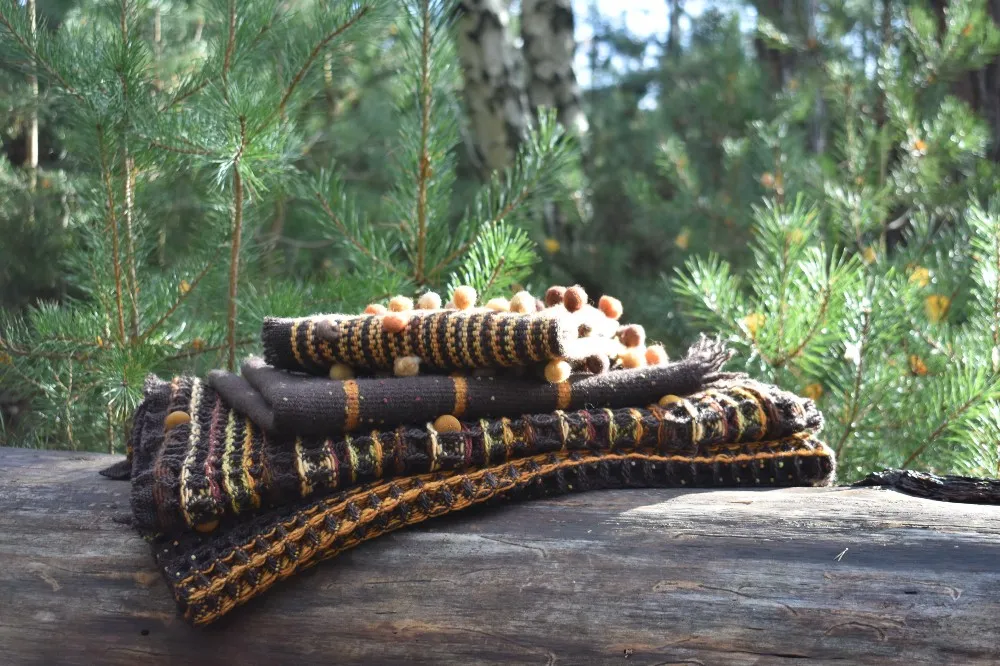 Meet Fiona Price, Katie Sims and Egle Silevaite — all third-year students in textiles — who have plenty of advice, whether you want to buy a cosy quilt or try your hand at a little bit of crafting.
They say: "As textile design students specialising in weave, we think there's something really special about having a blanket or throw in your home and particularly in your university accommodation. Not only is a blanket an affordable way to add texture and colour to a room, but it's also perfect for creating an inviting space by adding personality to an interior."
Egle Silevaite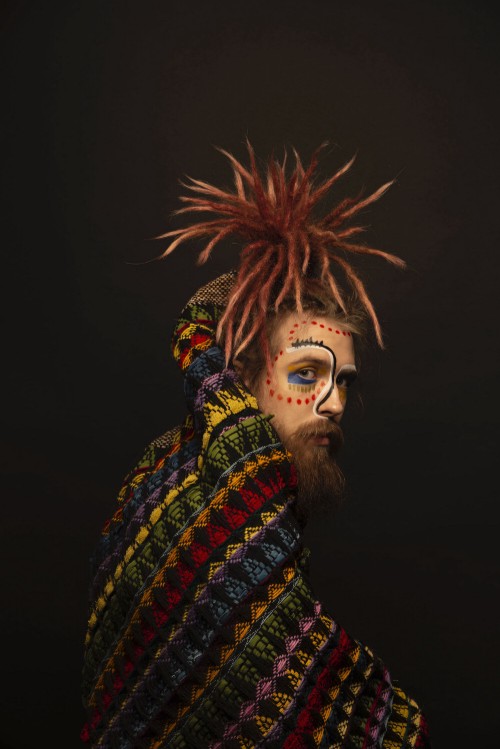 "When Halloween is over and days are getting darker and colder, you know that Christmas is coming. A cosy blanket is not only a stylish interior detail or a 'warmer' during cold winter days, but also it can be a perfect Christmas present for your loved ones. Presents should bring comfort and joy, especially this year, so here are a few ideas about how to make your blanket even more special.
"Firstly, you can make it yourself! Rainy lockdown days are perfect for learning a new skill and using your time to make a very personal gift. Chunky blankets are not only easy to make but also fun. Knitting, a movie and hot chocolate? Yes, please!
"Secondly, I recommend buying natural yarns, such as wool, cashmere or cotton, from independent shops. It is not only a good way to support small businesses, but also you can find a funky hand-dyed yarn, which could make your blanket unique.
"Finally— do you have any old sheets or sweaters? Then reuse! You can always cut your bed sheets or unpick your sweater to give them a second life. I used this technique for my own woven cloths and they are not only funky but sustainable as well."
Fiona Price
"For me, the essential hibernation accessory has to be the cosy blanket. As the evenings draw in and the weather gets colder, I like nothing more than snuggling up on the sofa with a cup of tea and the warmth of a blanket over my legs.
"As a textile design student specialising in weave, it goes without saying that I have a particular interest in yarn. The type of yarn used can make a big difference not only to the look, practicality and budget, but also the overall feel. Regardless of pattern and colour, whether lightweight or weighted, having something incredibly 'soft and tactile' to wrap around yourself is a must-have. Not only is blanket an affordable way to add texture and colour to a room without having to get the paint out, but it is also perfect for creating an inviting space, whether you're on your own or with friends.
"There are some great blankets online that you can buy, to suit all budgets. These ones from Dunelm Mill are super cheap and stylish, but if you have a little more to spend then Urban Outfitters do some lovely quilts. One of my favourite woven textile artists is Majeda Clarke, who makes some amazing luxury blankets.
"On the subject of weighted blankets, I know these are incredibly popular at the moment. They're thought to have stress-relieving properties, owing to the fact that draping one around you feels a lot like a good hug.
"Ideally, it should weigh around 10 per cent of your body weight, and you may want to check whether it is machine washable — dry cleaning bills can be high. Check out this John Lewis blanket for sensitive skin, or for the eco-conscious, this blanket by Baloo is a great option. There's a lot of choices out there though, so shop around."
Katie Sims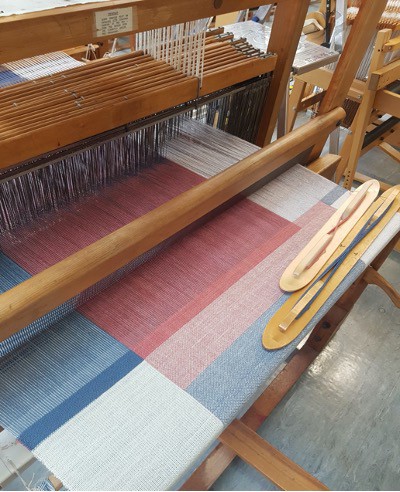 "I think there's something really special about having a blanket or throw in your home and particularly in your university accommodation. A blanket can add colour, softness and personality to an interior. As a maker and craftsperson, I think having handmade items in your room are even more special! I'm in the middle of hand-weaving a throw for myself as I write this actually!
"If you're looking for a handmade blanket why not check out Etsy.com and try to support small businesses and independent makers. If your budget is higher, I love the work of Llio James whose 100% wool blankets are all designed and woven in mills in Wales.
"However, you might also be looking for a way to unwind amid this second UK lockdown and perhaps you want to learn a new skill. Below is a link to an online tutorial that can show you how to hand knit your own blanket! A great sustainable place to source your yarn from is fairfieldyarns.co.uk, which sells leftover yarn from UK mills. Happy making!"
To find out more about our BA (Hons) Textiles course, visit our course pages.