Bethany explores mental
health through textiles
What do different mental states actually look like within the mind? Textiles student Bethany Collins explores this idea to stunning effect in her final major project.
21 Jun 2023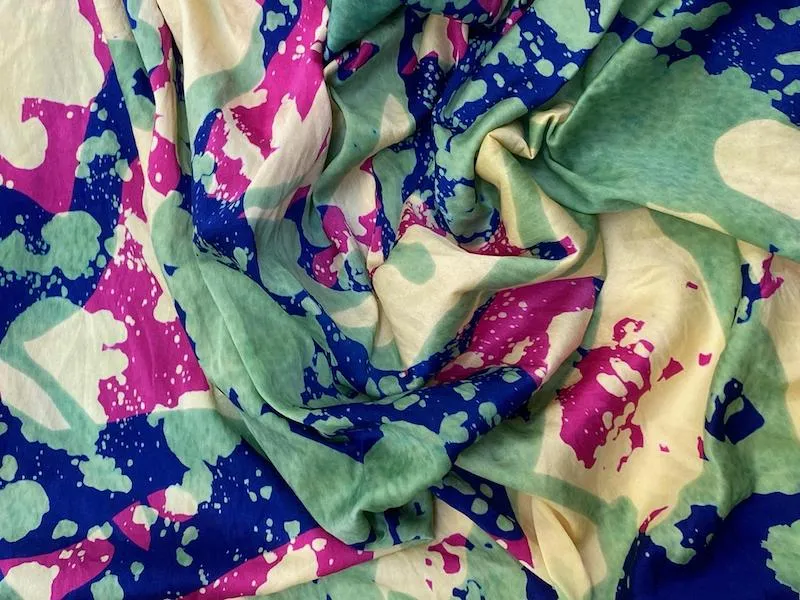 After experiencing her own mental health challenges, final year Textile Design student Bethany Collins set out to create work that could provide reassurance to others facing similar challenges.
"I decided that I wanted to use my experiences of mental illness to help other sufferers to feel they aren't alone," she says. "It was about providing them with comfort by reminding them that there is no shame in their struggles. I also wanted to shed a more positive light on the topic, which is often ignored, and decided that, in order to challenge the stigma surrounding mental illness, I would make my work as attention-grabbing as possible."
Bethany used brain scans of mentally ill individuals to create a colour palette, focusing on certain activity levels within the brain, and then combined this with her own emotional interpretations of colour. To Bethany, red represented stress, blue depicted her depression, and purple represented calm.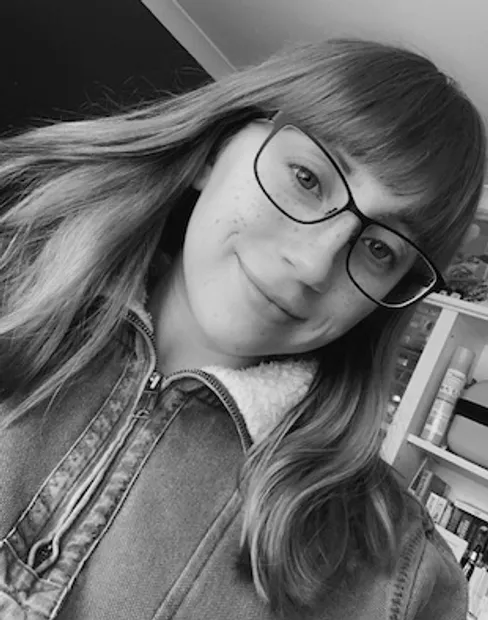 "In my final major project, the patterns were created from imagery formed through the technique of paper marbling, as well as my own drawings," she says. "The textural patterns were a result of focusing on a micro- zoomed parts of original primary photographs and interpreting them through my stylised drawing. The photographs consisted of imagery such as tree roots, branches and butterfly veins, as I felt that these overlapping and interconnecting lines represented the tangle of thoughts and emotions I often experience as a result of my mental illness."
Bethany produced the textiles through screen-printing, using procion print paste, acid colour discharge and pigment colour discharge. As the textiles were steamed, so the colours changed to create these stunning final pieces.
Her textiles are intended for use in fashion and interiors, but she hopes that, however they're used, the will act as a conversation starter or a reassurance to whoever owns the end product.
"I want my work to be accessible to anyone, so that everyone has the opportunity to purchase it and to be able to wear or own a print that will hopefully help them to feel better about themselves, or the world around them," she added.
After graduation, Bethany says she wants to gain industry experience in a creative field, particularly in a role or roles where she can can continue taking a hands-on approach. Her dream is to shadow a costume designer and learn about the process of ensuring that pantomime costumes are bold and representative of the characters who wear them.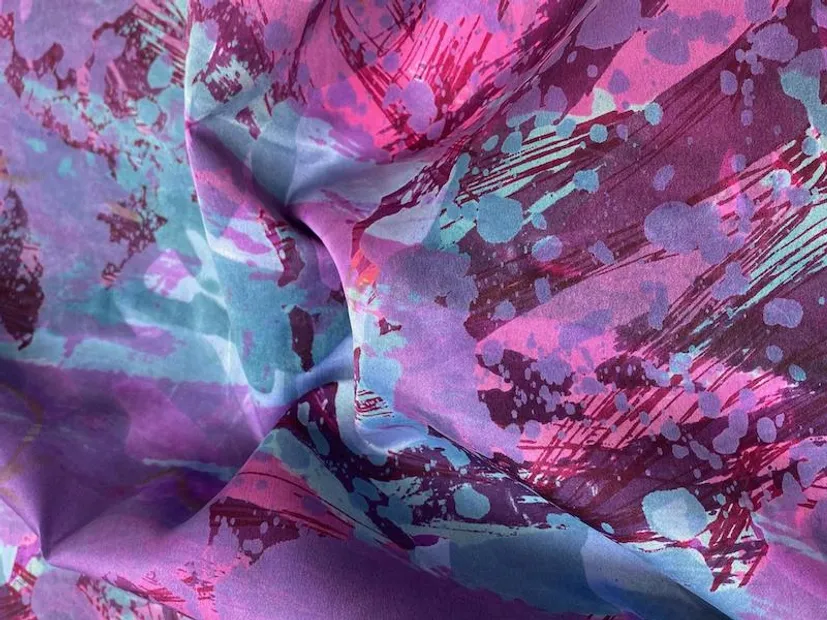 Eventually, she would like to establish a brand of her own that is vibrant, gender-free and, above all, inclusive.
Bethany says her course mates have become like family, and that anyone thinking of studying textiles should go for it.
"You learn so many skills, which open up an array of opportunities and different career paths,"she says. If you have a passion for mixed media, then textiles is definitely for you, as there are endless possibilities to explore with the skills and techniques you learn. You are given complete creative freedom over your ideas, and the tutors are excellent at helping you to achieve your intended outcomes. I had such a great time!"
You can see Bethany's showcase – and hundreds of others - at gradshows.uca.ac.uk. Feeling inspired? Find out more about our Textiles courses.