Animation students raise
cancer awareness
Second-year animation students have been coming up with inventive ways to raise awareness of cancer for teens and young adults.
24 Jun 2021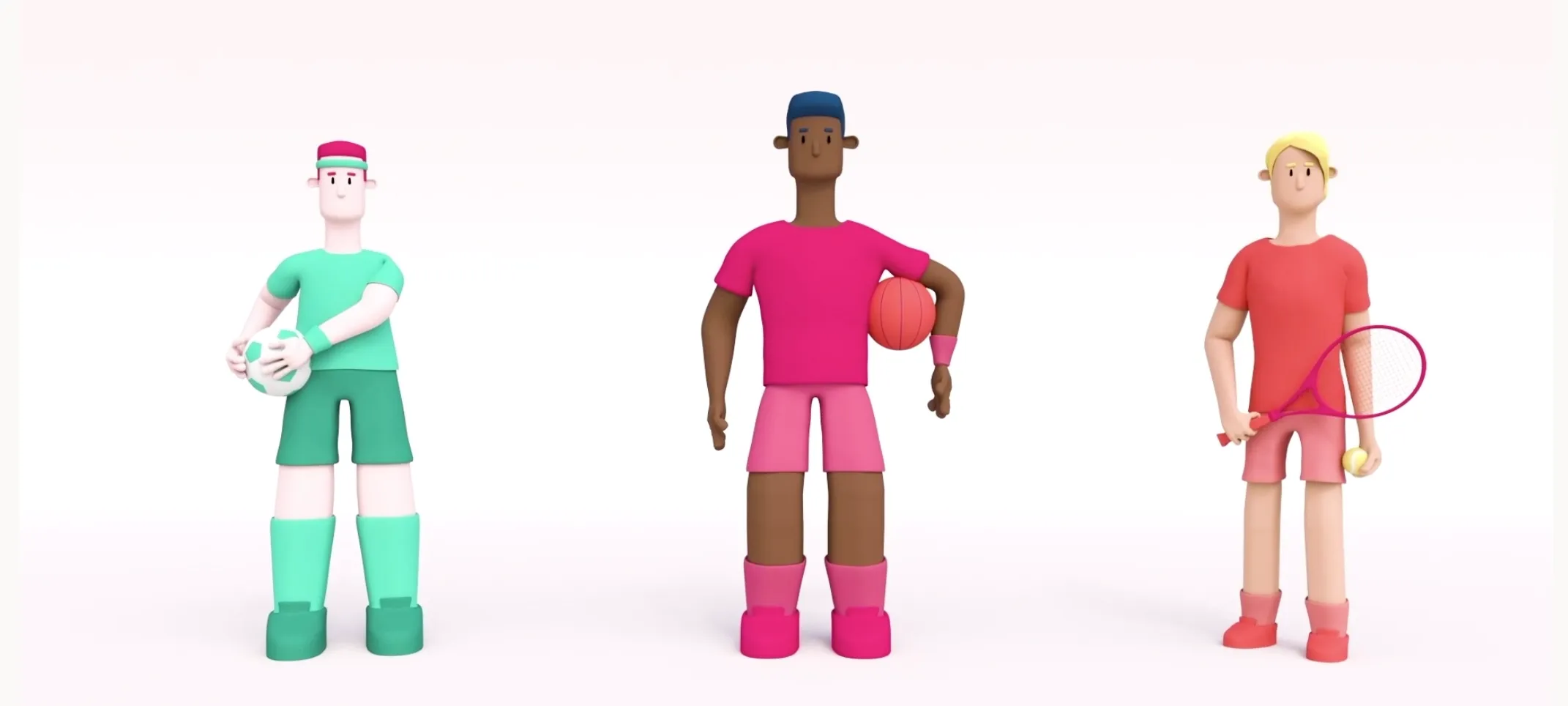 UCA Animation students are helping raise cancer awareness among teenagers and young adults with their latest project.
As part of a collaboration between UCA and CATTs (Cancer Awareness for Teens and Twenties), second-year students have created short information videos to help visitors to the CATTs website get advice in a light-hearted and simple way.
This year, the students were challenged to create videos about checking for cancers in intimate areas and on the skin. From 12 submitted films, CATTs have chosen five, which will soon feature on its website and social channels.
Jonathan Hunt, senior lecturer in digital animation, said: "The collaboration between UCA and the charity, CATTs, is invaluable to the students' learning experience and gives a rare and true insight to industry practices which include working directly with a client.
"The students this year have been remarkable in their work ethic and engagement, and have produced some great work that will go on to spread awareness about cancer, and how to check for symptoms, among teenagers and people in their twenties.
"Part of what makes this collaboration so special is that the students themselves are the target demographic. These are young people making films communicating awareness of cancer to other young people, and learning about the signs of cancers themselves in the process."
Seren Hughes, Head of Engagement for CATTs, said the charity wanted authentic and fit-for-purpose content aimed at young people, and so it seemed natural to have young people create the content. She added: "Working with students at UCA has been a real joy over the last few years. It's a partnership that has evolved since it began, when CATTs was a volunteer organisation led by students.
"This year we focused on self-checking as a theme, which meant that each group focused on animations on checking your intimate areas, chest, or moles. It's been great to hear the positive feedback on this brief, and that students are now more familiar with the topic themselves and are talking to their friends and family about it."
The students themselves have gained multiple skills along the way – in their animation, but also self-care.
Stephen Terry said: "Working with CATTS was really interesting and informative, as it was a chance for me to work towards a client brief rather than my own film. Doing so has taught me a lot about how aspects of production such as character designs are informed by branding and style guides, even when working for charities. I'm grateful to be able to work for a good cause and I hope the short will help young people. In fact, working on the film has helped inform me on checking myself for cancer, as I had not really considered checking my chest for breast cancer, which can affect people regardless of gender."
Liucija Vaisiunaite added: "Working with CATTs has been a great experience. I am glad that I got a chance to get to know more about different kinds of cancer. And not only that, but also how to find it on the body. Knowing that an informative animated short film can help young people to detct cancer makes me proud to be part of this project, and I am happy that CATTs raises awareness in this way."
Teya Hall said she enjoyed the collaborative elements of the project. "Working on this collaboration was really the first time I felt able to focus on the parts of film production that I love, while trusting in my team's skills in areas where I'm not as strong," she said. "It's made me more eager to start working in a professional environment, where clients have specific ideas and I can make them happen."
Laura Ribeiro De Abreu also really enjoyed the experience. "CATTs is an amazing charity and this project was so fun to work on. I'm also very thankful for my teammates, as they were great to work with! The whole project was a really positive experience."
You can find out more about CATTs, visit https://wearecatts.co.uk/