Alumni's Epsom textiles
exhibition is all about colour
A textiles alumni at UCA Epsom is bringing a riot of colour to its Link Gallery with her Playing With Colour exhibition this month.
15 Feb 2023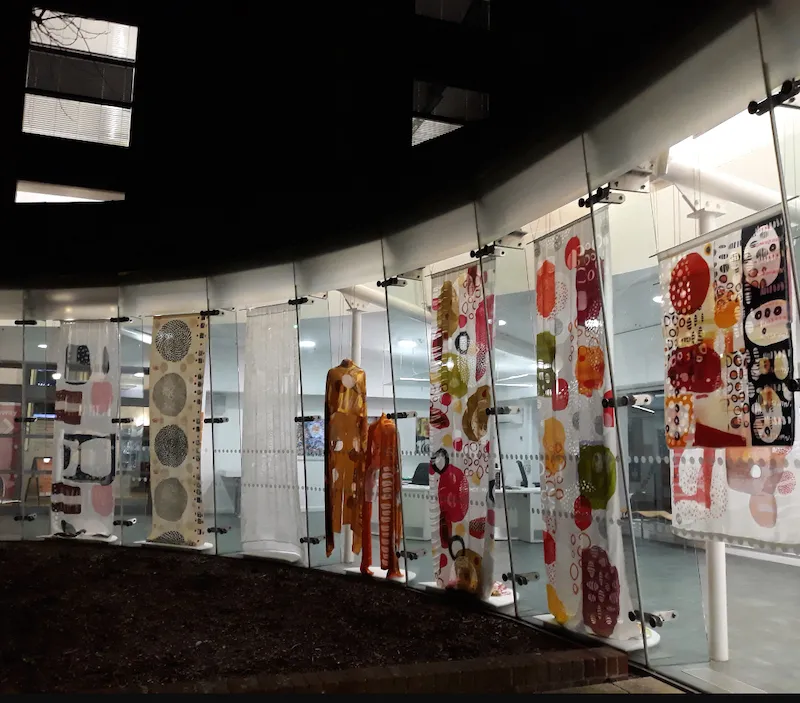 Kas Williams has had a long relationship with UCA, getting her Textiles undergraduate degree from what was then the West Surrey College of Art & Design in Farnham in 1984, before returning to UCA in 2015 to complete her Masters.
Now, after exhibiting both around the UK and the world, she's coming home with her exhibition, titled Playing with Colour, that showcases a wide range of her work.
"Since graduation I've exhibited my work both in the UK and Internationally. I work in many different mediums so it's a rare treat to be given the opportunity to show so much of my work together in one place," she said. "Because I work across different disciplines, I'm sometimes unsure whether my work has a commonality so one of the nice surprises for me has been to see how my style and handwriting translate and survive across all the different mediums I use.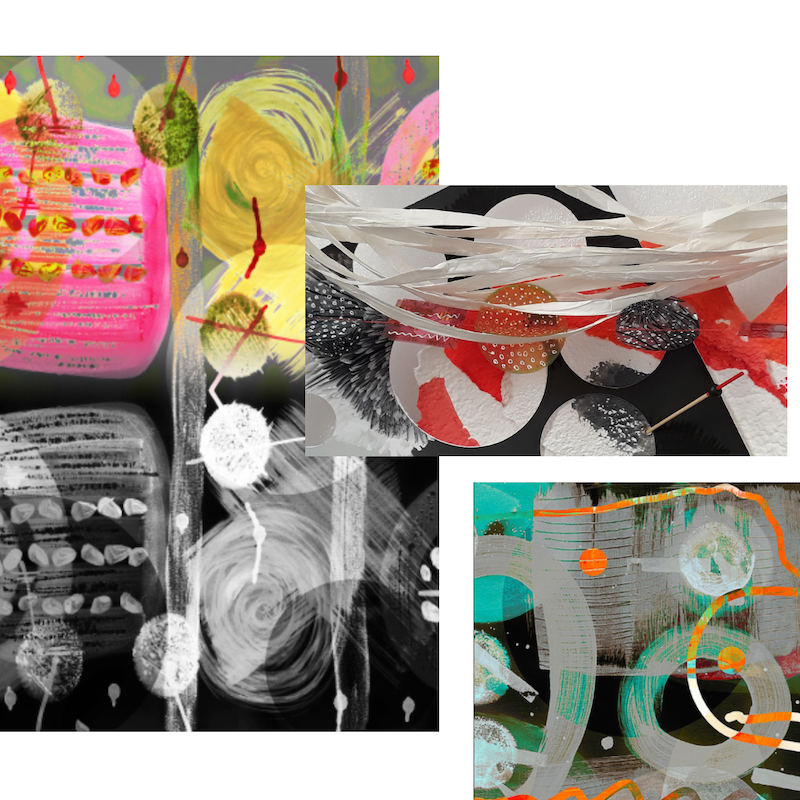 "The Link Gallery is great exhibiting space and the huge glass panels are a perfect backdrop for devoré which needs light and transparency to show to its best advantage. I believe there's also something valuable in allowing other people to contribute to the way you show your work and working with curator Loucia Manopoulou has been a joy. She has an open collaborative approach that's great for the way I like to work, and I've found new possibilities in combinations we've put together."
Kas' exhibition is the first textiles exhibition to take place at UCA Epsom for many years. She wants audiences to have a sense of curiosity in process and see the joy in making.
"I'm naturally curious with a very loose approach to creating work so experimentation and play are important parts of my practice. Embracing the accidental or unpredictable are essential to that. Key elements are colour and music - colour for a lyrical energy and exuberance that I find very seductive and music as a subliminal feed."
Sharon Ting, Programme Director of Textiles at UCA Epsom, said: "Seeing the textiles work of Kas Williams on display here at UCA Epsom is exciting. As we're new to Epsom it's great to be able to show students and staff the breadth of textiles. And we have more exhibitions to come which focus on sustainable materials, eco dye-print, constructed and bio-material making."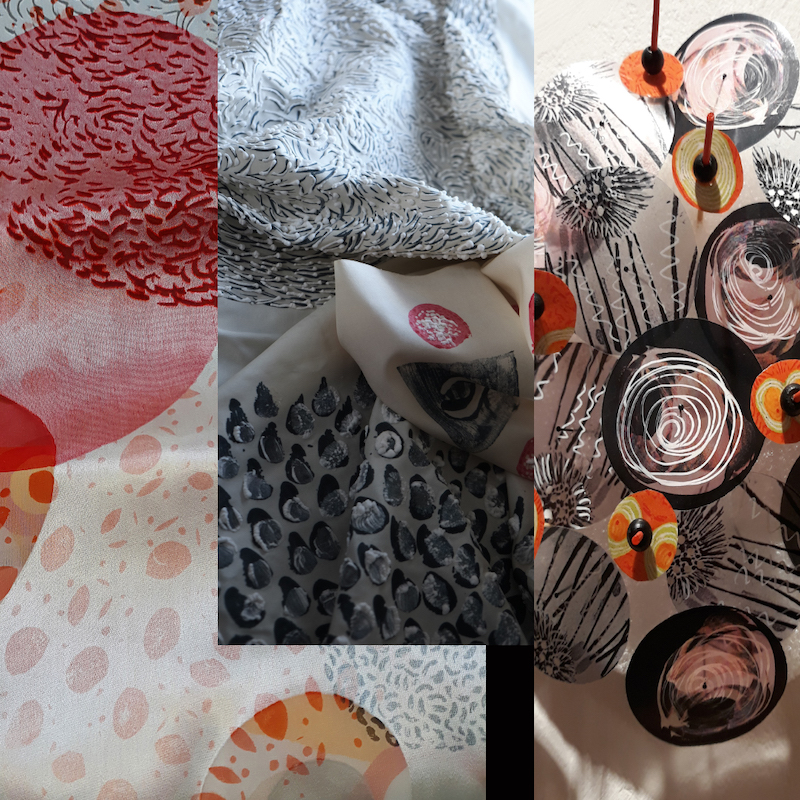 And what are Kas' memories of her times at UCA?
"Both times I studied as a mature student which made it a very special opportunity and both times have been a catalyst for change," she said. "That first degree taught me everything I know about process, the chemistry of colour and the craft of printing which has been the foundation of all my work. It opened doors and created opportunities that led to my first experiences as a designer/maker.
"A lot of life happened in the between years but at some point, I knew my work was ready for a shift into something new. I wanted a challenge and a new direction, and it was at a time when I was able to afford the option for more study. UCA still had a great reputation, so it seemed natural to return there. Being back in a learning environment felt like such a privilege. It gave me space and time to experiment and explore my own potential. Being part of a supportive community gave me confidence in my work and renewed a belief in my creative practice. It was an opportunity for professional development and created new lasting friendships.
The private view event for Playing With Colour is taking place on February 21, and you can book tickets here. It runs until March 18. You can also find out more about Kas and her work at www.kaswilliams.com
You can find out more about our textiles courses on our course pages.