Aissata branches out
with made-to-order model
UCA's fashion courses are a rich source for the very latest talent – and none more so than Aissata Ibrahima.
09 Feb 2022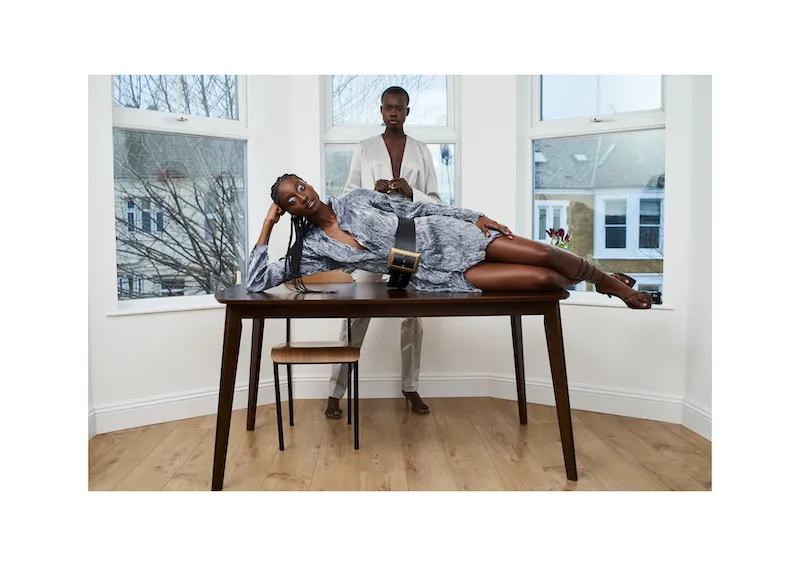 Aissata, who runs a brand bearing her name, graduated from UCA in Fashion Design in 2016. Since, then has gone from working for some of the 21st Century's biggest fashion houses to branching out on her own.
Today, she's making clothes for the catwalk together with bespoke pieces for high-profile customers like singer MNEK and TV personality Zeze Mills, with a focus on sustainability through a made-to-order model.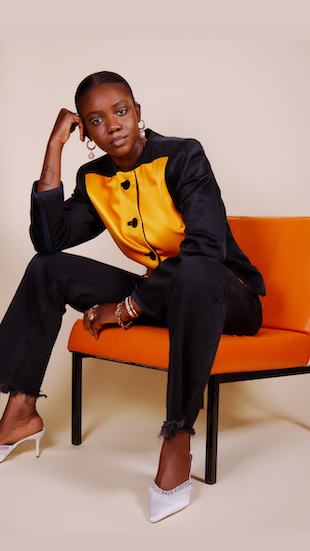 Designer Aissata Ibrahima
"For me, working on a made-to-order basis is my way of working with what I can control. It reduces waste, I'm aware of how much fabric is being used and it also creates a more personal experience between me and the customer," she said. "I think we should all just be more mindful. The word sustainability can be quite daunting – it is to me - but it's important to start by making the small changes that ultimately can make a big impact on your business and process."
Aissata launched her brand in 2019, while working at Victoria Beckham as a Design Assistant. She'd previously worked for the likes of Celine and Emilia Wickstead.
"It wasn't planned, I just had this urge to create some of my own pieces, where I could have full creative freedom. A few pieces turned into a 12-look collection and now three collections later here we are," she said. "I just decided after I made the first collection that maybe I could actually have my own brand and went freelance while working on it.
"My style and aesthetic have stayed quite consistent over the years but has just naturally developed more over time while staying distinctive. I'm inspired by classical tailoring and research involving the complexity of love and relationships. I describe the brand as a place where I explore gender equality by playing with contrasting design elements that break down traditional boundaries in gendered apparel."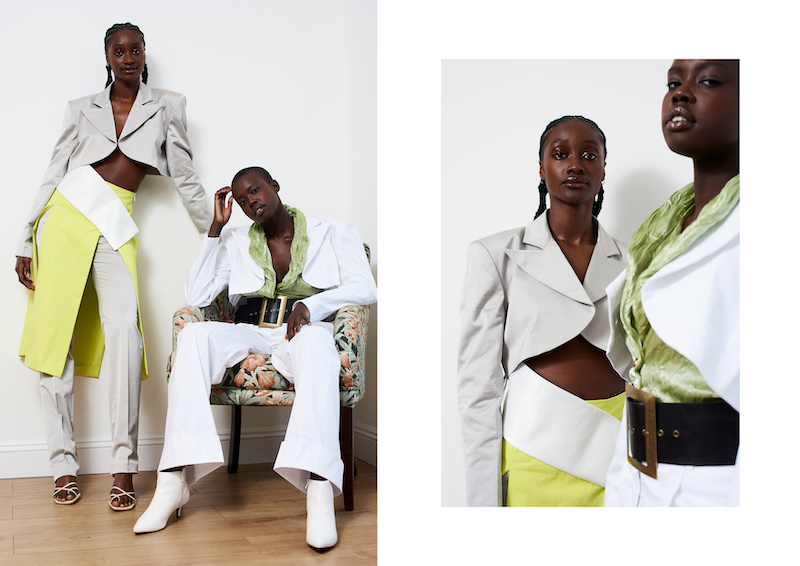 While running her brand, Aissata also works on custom pieces, and also co-ordinates collections on a freelance basis for other major fashion houses, like Chloe, Amiri and Alaia.
"There's something really special about creating a one-off custom piece for someone," she said. "At the moment I'm working on a new collection and pieces after a bit of a break, which was much needed, and brainstorming new ways of working – with the aim of getting the brand into some stores."
Aissata looks back at her time at UCA as some of the best years of her life.
"I always say UCA was one of my favourite periods of my life - final year being the highlight. It was the most intense but best time, I made lifelong friends and really came to understand what kind of designer I am, as well as picking up so many skills. We were always encouraged to go as far as we could with our research and the whole development of the design process, which was my favourite part. The tutors were great at seeing what worked for us individually as students and designers and steered us in the right direction.
"I learned what I enjoyed and what I didn't enjoy so much, we were always encouraged to maximise on what we were good at. And the importance of time management – fashion students, please do this now! Give yourself timed deadlines for your different tasks and stick to them!"
Aissata says it's important to always push forward while maintaining true to your style identity and to always put in the effort, else it will show in your work.
"I've found that tapping into different areas of the industry has given me a bank of experience in different areas, which I think is important," she adds. "You can take something from every job/task you do.
"Professionalism also gets you far and just trying to be the best at whatever task you're doing. Even when you think people aren't watching they are."
If you're interested in studying fashion, check out our course pages.