Designing a world for everyone
— final projects that make a difference
One of the hallmarks of UCA courses is the culture of activism — creating work which has the potential to change lives. Here are a few examples from our recent graduates
07 Dec 2020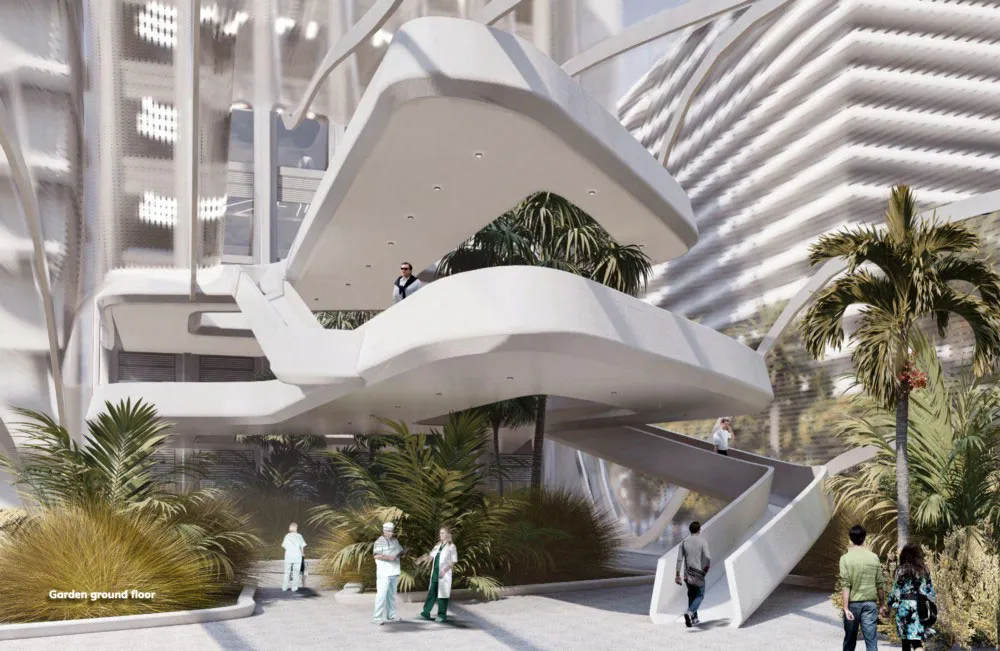 Within our postgraduate showcases are a number of projects which highlight the ethos of activism perfectly, using their skills to design a future for everyone — and none perhaps more so than those our Master of Architecture course.
For her final project, Anastasia Lavrova's reinvented a Beirut skyscraper — transforming it from office space into an organ clinic — and explored how architects and architecture could adapt to sudden change and crisis-based need.
She also conceived the idea of The United Nations Organization of Architectural Resources (UNOAR) — designed to provide architects globally with information on existing resources that could be put to use.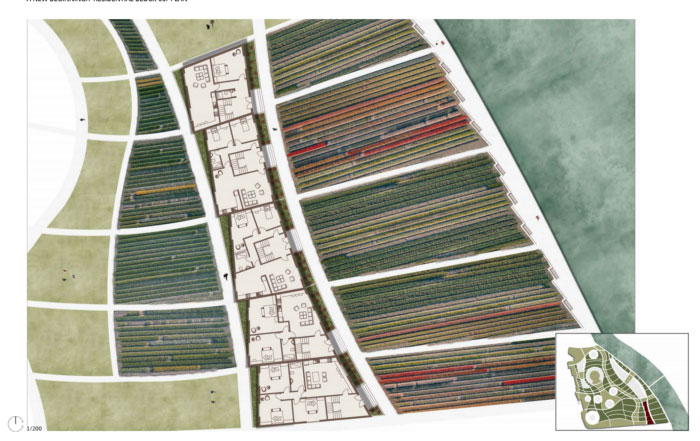 Meanwhile, Fatmanur Toy wanted to provide shelter for refugees. She looked at how isolated refugees currently felt in the UK, and wanted to give them a welcoming and supportive atmosphere by offering them housing and space to grow food and produce community meals.
She said in her summary: "This project is more than just an integration centre focusing on refugees, it is for the whole of society. I offer everyone living in London, especially Tower Hamlets, the opportunity to contribute to food production and help to create a secure environment."
Tower Hamlets was also the focus of Fernanda Nascimento's final project, in which she looked for ways to address the homelessness crisis. She found that there were more than 320 homeless people in the borough, as well an alarming number of disused and neglected buildings in need of restoration.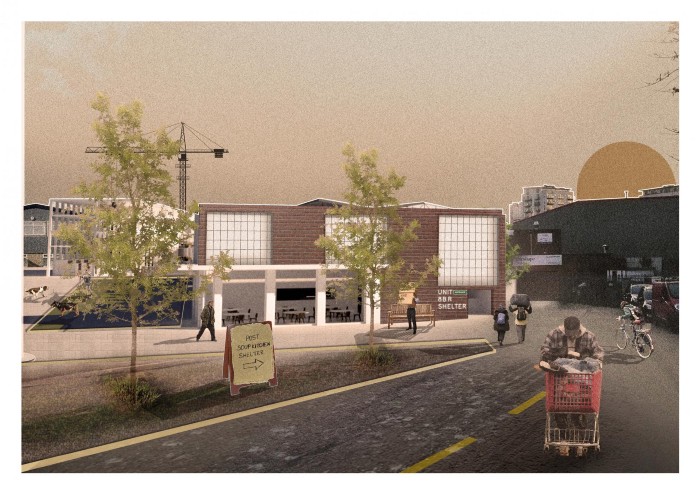 "My thesis encourages us to give those going through homelessness another chance to survive, to care for them and reintegrate them into society," she writes. "As well as this, it encourages us to give neglected structures another chance to serve a more vulnerable public."
Some graduates looked further afield to consider cultural and environmental pressures.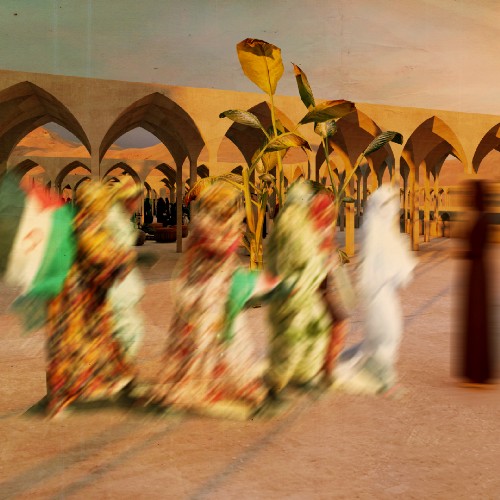 For example, Theodora Aristeidou's project set out to give a sense of belonging to the marginalised Sahrawi people in Western Sahara, and to give Berber culture a greater status in the region.
She designed the Amgala Oasis, taking the regional gatherings of the Sahrawi and Berber cultures further to create a National gathering place where people can celebrate the Sahrawi Arab Democratic Republic Independence Day.
Meanwhile, Janine Antoine's work investigated how Guyana's booming oil trade can best aid the country's economy while protecting its ecology. She explored how the country could become a green petrostate, and how its capital, Georgetown, could lead the transition.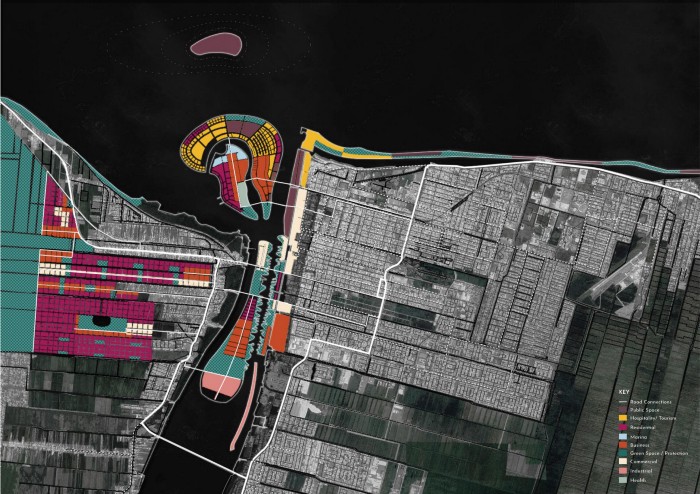 Gabor Stark, Professor of Architecture at UCA, said: "The students have engaged with a diverse field of geographic and cultural contexts, emerging technologies and programmatic agendas in their incredible final projects. They are testimony to our graduates' awareness of the profession's evolving role and responsibilities within our wider society, and their readiness to contribute to the future of a more sustainable professional practice."
To find out more about our Architecture courses, visit our course pages.