Professor of Experimental Film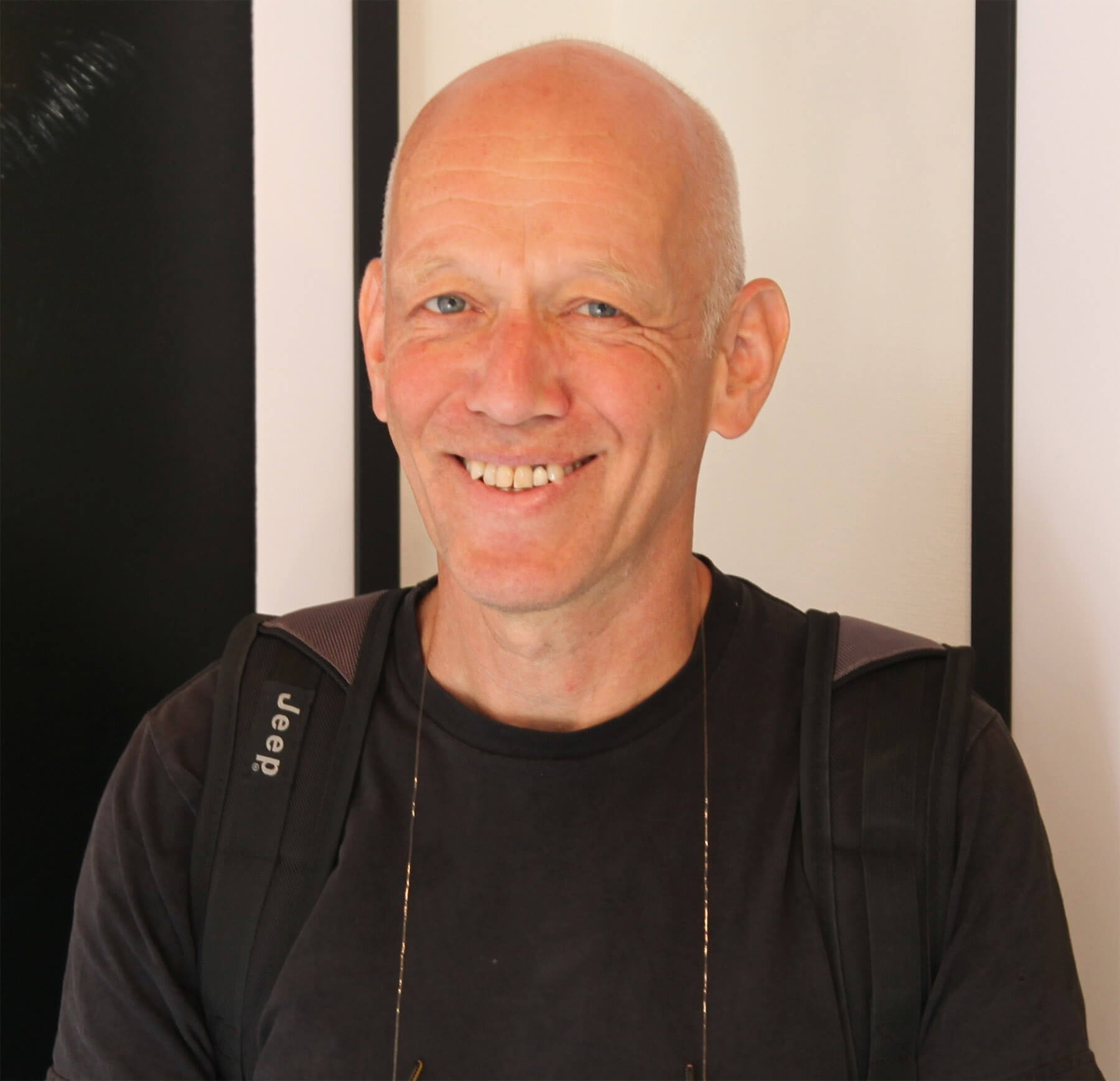 Professor Nicky Hamlyn is a celebrated British filmmaker, artist and published author working in Structural film, who has been making films for over four decades. He is Professor in Experimental Film at UCA Canterbury.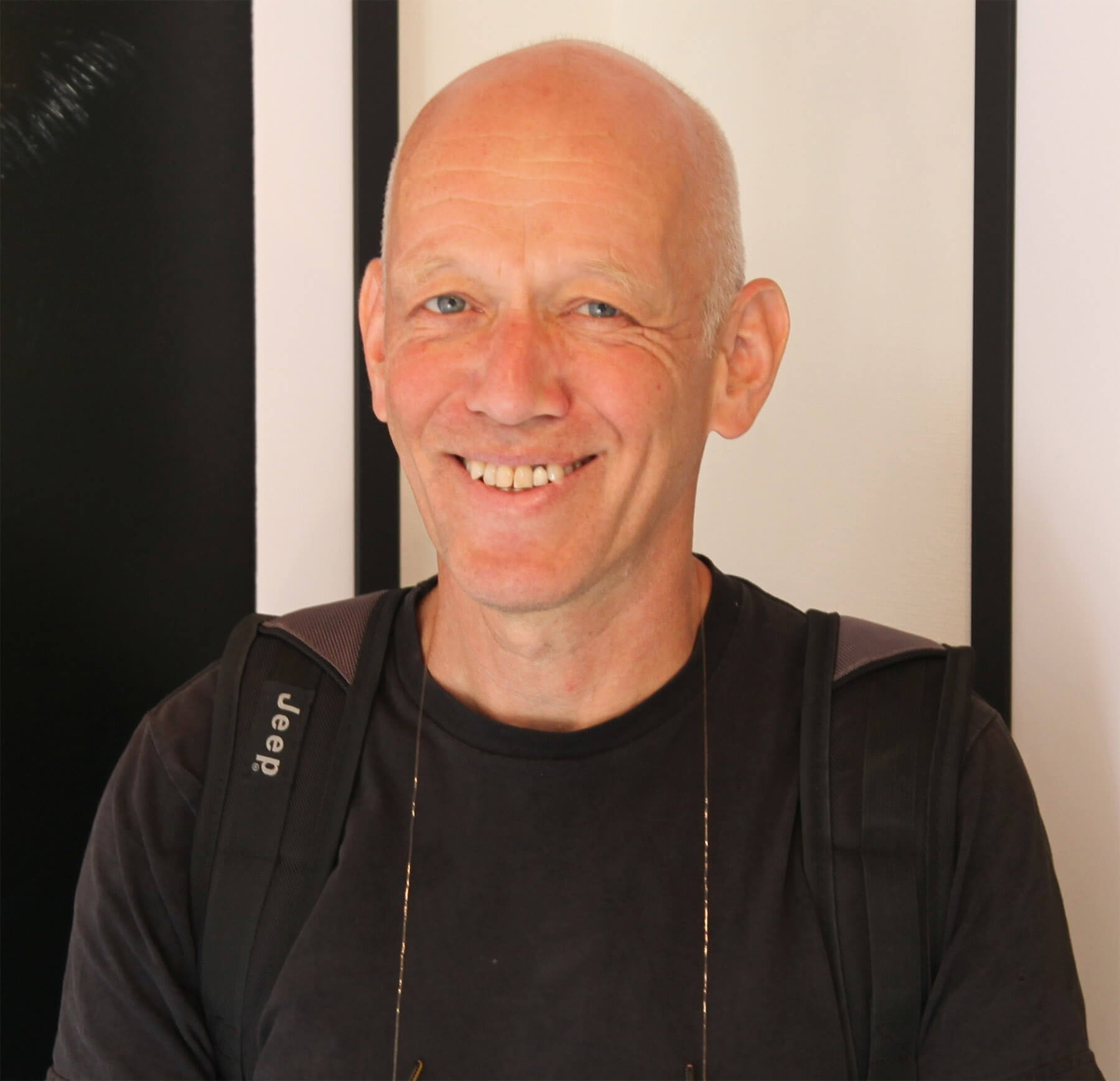 Bio
Nicky works as a filmmaker, writer and occasional curator of artists' film and video, as well as showing regular programmes of work in seminars. He studied Fine Art at Reading University, eventually concentrating on filmmaking. He worked at the London Filmmakers' Co-op as workshop organiser and at the BBC for several years as an assistant film editor and dubbing editor. Nicky was co-founder and editor of Undercut journal, started at the LFMC.
Nicky started teaching at KIAD Maidstone, which eventually became part of UCA. His teaching has covered all aspects of artists' film and video production from the 1920s to the present day. He has also run seminars in the history and theory of artists' film, video, music (aspects of The C20 avant-garde) and related topics.
Nicky has also published widely on artists' film and video, including magazine and journal reviews and essays and a book-length study, Film Art Phenomena (BFI, 2003). He co-edited and contributed to a study of the films of the Austrian filmmaker Kurt Kren: Kurt Kren: Structural Films (Intellect, 2016) and, with Vicky Smith, co-edited and part-authored the book Experimental and Expanded Animation: New Perspectives (Palgrave Macmillan, 2018).
Research statement
Professor Hamlyn is a filmmaker working with both 16mm film and digital video, in single screen, multi-projector performance, and installation formats. He is also a writer on artists'/ experimental film. His work explores on-going issues of medium specificity in relation to perceptual/optical and cognitive processes. Many of the single screen works combine a documentary approach with complex in-camera editing procedures, often made frame by frame in the manner of animation, as a way of challenging the given-ness of representational photographic imagery. The projector performances involve the use of short loops in which the juxtaposition and overlapping of the images incorporates the framing edges of the image as an active part of the work. The installations are often projected in precisely the same location as they were shot, bringing the space and its representation into uneasy conjunction.
Hamlyn has conducted interviews, given talks, conference papers and presentations on his subject area at a variety of events. His writing consists of critical essays on aspects of experimental film. Recent publications include a short essay: The Persistence of Celluloid, for the catalogue for Contact, a three-day survey of recent British film and video (Apiary Studios, London, 2016), and a co-edited monograph on the films of the late Austrian filmmaker Kurt Kren: Kurt Kren, Structural Films (Intellect books, 2016), to which Nicky contributed three essays. His book, Film Art Phenomena (2003) is published by the BFI.
Research supervision
Nicky's supervisory experience covers a relatively broad range of areas of theory and practice, including artists'/experimental film video and sound, experimental music, alternative forms of animation. He is interested in analogue media and questions of medium specificity and the implications for works made in both multi and single-media forms.
Current UCA research students:
Graham Seaton: Reinterpreting the sculptural object and its translation as photograph.
John Spinks: Photography and "The State of the Nation": Nuneaton - a case study.
Emam Misodi: Hybridity in Nollywood Cinema.
Lara James: How Brexit and Covid-19 2020 Changed the Musical Landscape of Britain: A post-pandemic study of classically trained musicians and identity.
Andrew Hansford: Piano Improvisation; Questioning Function, Identity and Role; The Importance of and changes in Piano Improvisation in Society.
Completed UCA research students:
2013-19: Mike Halpin: The Significance of Chance, Evaluated using Experimental Drawings. PhD by practice.
2013-18: Giusy Pirrotta: Moving image and the space around the frame: time-based installations and forms of experience. PhD by practice.
2013-16: Hala Georges: A Visual Response to the Syrian Conflict via the Domestic and personal. PhD by practice.
2010-15: Vicky Smith: The Animator's Body: Feeling and Moving, PhD by practice.
2008-12: Monika Oeschler: The Moving Image Space, PhD by practice
2003-09: Fil Ieropoulos: The Film Poem. PhD by practice.
Since 2006 Nicky has also supervised a number of MPhils and PhDs at the Royal College of Art on a range of topics, including video and materialism, landscape, film and materialism, the architecture of cinema and film space, film and memory, the re-use and re-cyling of junk computer code by internet artists, space as material in experimental animation, birds and film and the sonic photograph.
Professional Membership, Affiliation and Consultancy
Fellow of the Higher Education Academy (since 2000).
BA Moving Image, University of Brighton, 2008-12
Module consultant and external examiner, English, Film & Media, Anglia Ruskin University, Cambridge, 2005-10
External examiner, University of Derby, Fine Art Film and Video, 2003-07
External examiner to Northbrook College, Worthing, BA Media Arts & Society, 2001-05
External examiner to University of Lincolnshire and Humberside, Hull, 1997-01
MA Film and Ecology, Aberystwyth University, 2020-24
Research Outputs
Find links to all Professor Nicky's research outputs and activities available at UCA's online research portal UCARO