Professor of Contemporary Art and Photography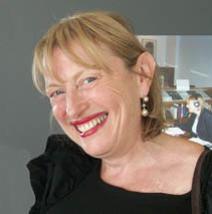 Professor Jean Wainwright is an art historian critic and curator living in London. Her areas of expertise are in contemporary art and photography, with particular reference to Andy Warhol on whose life and works she is an internationally recognised expert.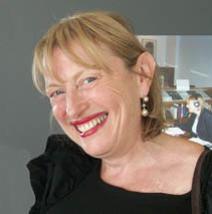 Bio
Jean Wainwright's areas of expertise are in contemporary art and photography. Her practice as an art critic and art historian most prominently feature interviews with international artists, photographers, filmmakers and curators. Wainwright's interviews (she has more than 1,000 in her archive) can be found both in the numerous catalogues and books she has written and contributed to and at the Tate Gallery in the archives and online (177 interviews). Wainwright is an internationally renowned Warhol scholar with a PhD on Warhol.

Further information:
Research statement
Jean Wainwright's research is focused on Andy Warhol and Contemporary Photography and Fine Art. She has a particular interest in the connectivity of the art world and the numerous interviews she has conducted for her Audio Arts project form a profile of this world over the last twenty years. She lends a vast knowledge of the art world both academically and through her archive, from the 1960's onwards to her teaching and supervision as well as her consultancy roles.
Research supervision
Current UCA research students:
Rossella Emmanuelle
Re-entering the body: between action and image. A practice led investigation on the performativity of materials, live and mediated.
Matt Johnson
PHOTO / BOOK; Connections (made and missed) between linked digital technologies, the photobook and its reader.
Liv Pennington
I am not Content: Facing unwanted self images
Erin Solomons
At Home, Experiential Case Studies from the American Civil War and Contemporary Mental Illness
David Summerill
Constructed Landscapes: Photographic Representation of the Relationship Between Humans and Nature
Completed UCA research students:
Marie Therese Shortt (May 2015)
Patterning Culture: Developing a System for the Visual Notation of Greetings
Richard Couzins (2013)
Inside Out: The Under-theorised Object and Material Voice in Fine Art Practice
Professional Membership, Affiliation and Consultancy
External examiner. MA Fine Art. London Metropolitan University. London
Commissioned by Heathrow/ Future City to write a book and iBook Richard Wilson: Jean Wainwright. FutureCity ISBN 978-0-9228938-0-4 2014. BAA. 2014 (iBook at:http://futurecity.co.uk/wcontent/uploads/2014/04/Richard_Wilson_Slipstream.pdf)
IVCA (International Visual Communications Association). Winner, Online TV Category (Spike/TAN TV). 2009
Research Outputs
Find links to all Professor Jean's research outputs and activities available at UCA's online research portal UCARO