Professor of Photography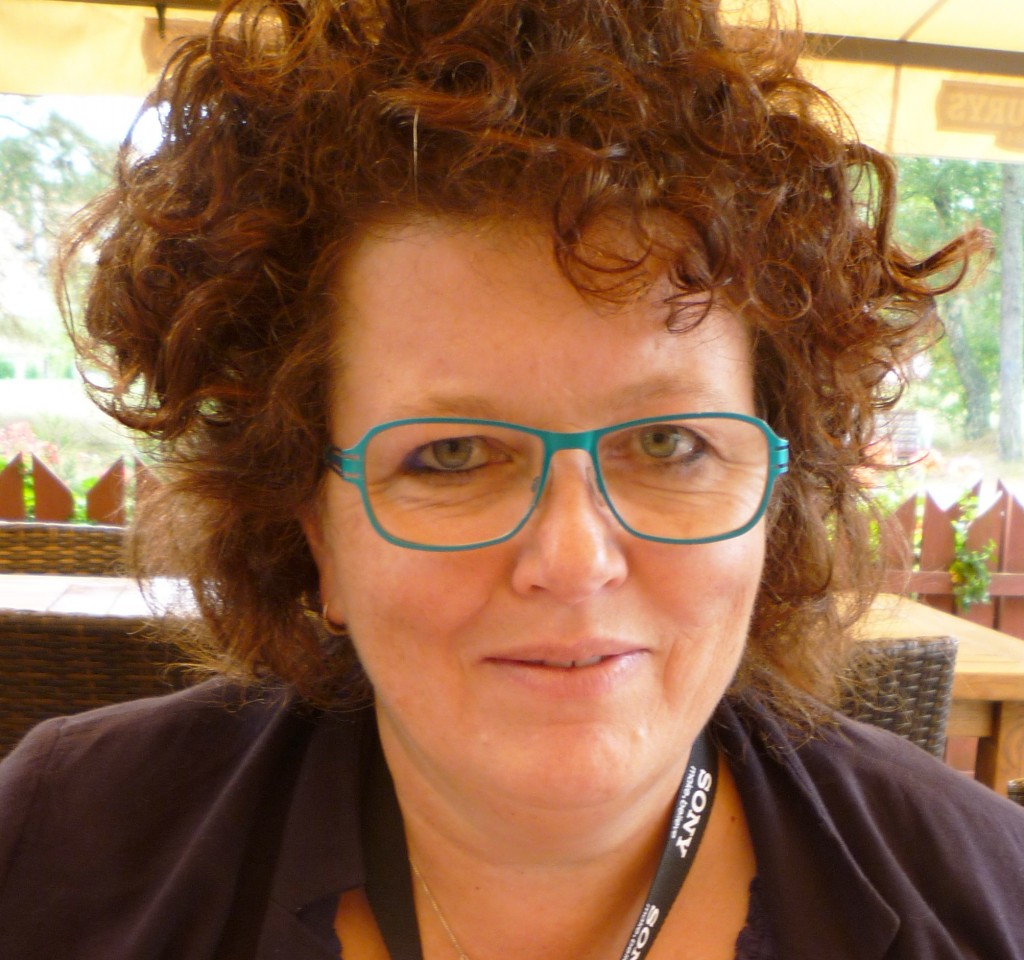 Professor Anna Fox leads our MFA Photography course at UCA Farnham. Anna has created a compelling study of the bizarre and the ordinary in British life; a mix of social observation and personal diary projects.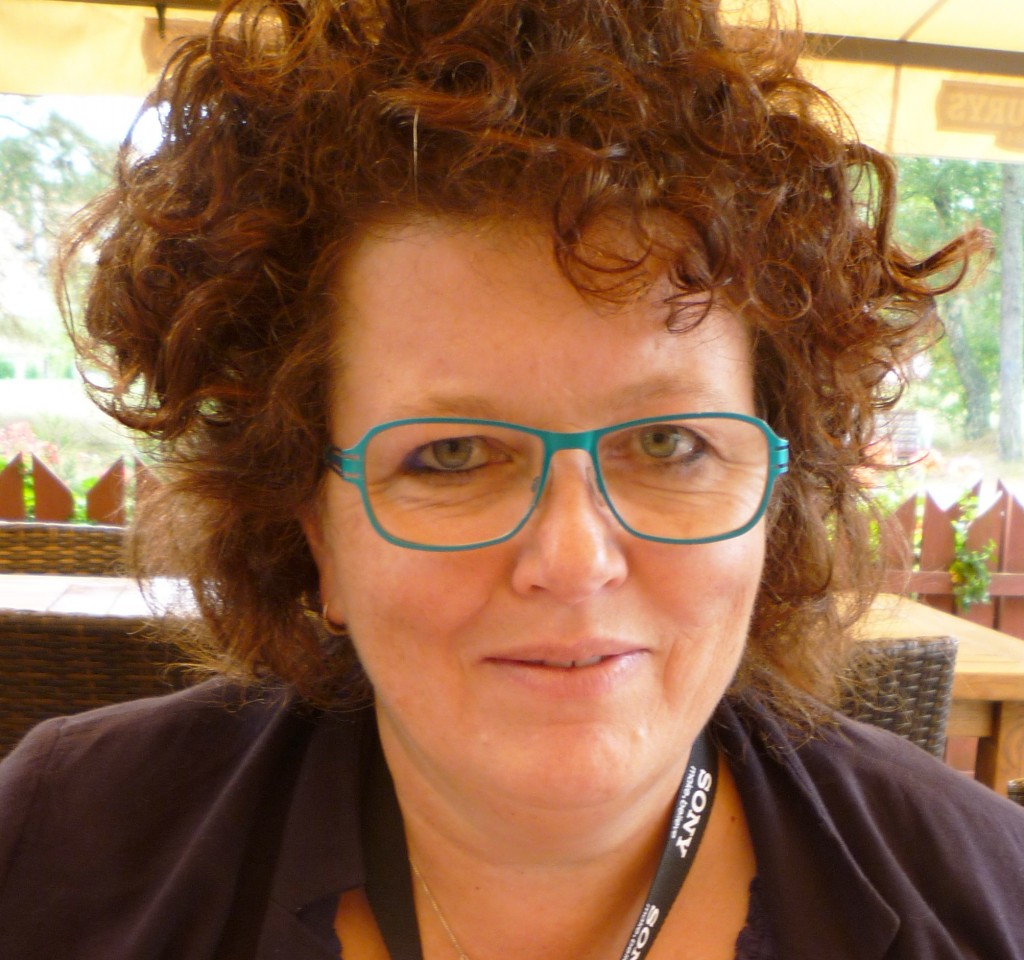 Bio
Anna joined University for the Creative Arts in 2004 as Head of Photography. In 2009 she became Professor of Photography. Before working at UCA Anna had been senior lecturer on the Masters courses at University of the Arts, London and at the Royal College of Art and she has led numerous photography workshops/master classes around the globe. She now teaches across the BA and MFA photography as well as supervising PhD students.
Anna graduated with a first class (Hons) BA in Audio Visual Studies from West Surrey College of Art & Design (now UCA) in 1986.
Research statement
Anna's research is primarily practice based and focuses on new approaches to documentary practice, story telling and publishing photography. She has also curated several exhibitions, made two short films, edited and written a number of books including Street Dreams, Langford's Basic Photography and Behind the Image.
Her work has been exhibited and published internationally and she has been shortlisted for two major prizes: in 2010 the Deutsche Borse Prize and in 2012 the Pilar Citoler Prize. Her main concerns are with looking at the overlooked and the everyday and most of her early work was concentrated on life in the South of England.
More recently she has made work in the Netherlands, India, France and the US. Her key areas of focus have been rural life, women's lives, the leisure industry, domestic narrative, masquerade and ritual.
Anna has contributed to a number of international conferences including Windows on the World at Going Global (Hong Kong), Henri Cartier Bresson Conference, National Museum of Photography, Bradford, City to Sea, Goldsmiths, Images of the Real: The Power of the Image, Politechnico de Porto, ASA, New Delhi, What do you mean by Photography?, Tate Britain, Fabrication, Nida seminars, Lithuania and Still and Moving Image, Academy of Arts, Oslo.
Recent publications have focused on the leisure industry in France and the UK. Recent exhibitions have included work based on the leisure industry and on contemporary spirituality in India.
Research supervision
Anna's specialisms regarding research and supervision are:

Documentary photography, women in photography, story telling, colour photography, British documentary photography, Indian photography, publishing photography and the photo book.
Anna is currently supervising four PhD students at UCA:
David Summerill
Grigoris Digkas
Marilene Ribeiro
Teza Soe
Professional Membership, Affiliation and Consultancy
Anna has acted as consultant for:
The development of the MA Photography at London College of Communication
The MDes programme in photography at National Institute of Design, Ahmedabad
The photography strand of the PG diploma at Srishti College of Art, Design and Technology
MITuniversiteit, Sundsvall – new PG Photography programme with an emphasis on internationalisation of the curriculum.
Anna has been external examiner at the following institutions:

Westminster University BA Photographic Media, 2001–2005
University of Plymouth BA Photography, 2005–2010
University of Brighton BA Photography, 2010-2013
University of Ulster MFA Photography, 2013
Anna is Guest Faculty at The One School Goa, 2014
Awards:
1993 Research Award for curation, Arts Council of England.
1994 Travel Award for research, Arts Council of England.
1995 Visual Arts Award, London Arts Board for new work.
1999 AHRB for new work
2000 AHRB for publication; The Hasselblad Foundation Scholarship; AHRB, for new work
2002 Southern Arts for new work
2005 Arts Council of England for new video work
2008 Arts Council England for Exhibition; PMI2 (Prime Ministers Initiative) Fund for student project with NID in India; UKIERI award for collaborative delivery MFA Photography, at NID
2009 British Council Visual Arts Award, exhibition in India; PMI2 (Prime Ministers Initiative) Fund for student project with NID in India
2010 Shortlisted for the Deutsche Borse Prize; PMI2 travel award to the US; National Media Museum award for Butlin's project
2011 UKIERI Tripartite Research Award connecting India, UK and US
2012 UKIERI staff exchange to Srishti in Bangalore; UKIERI student study missions NID and UCA – India/UK
2015 ACE for publication
Commissions:

1986 Hydrocarbons, for the Scott Gallery, Lancaster
1988 Work Stations, for Camerawork and The Museum of London
1991 Regeneration 1 & 2, for Site Gallery, Sheffield
1992 The Village, for The Cross Channel Photographic Mission
1994 La Retraite, for ARPA and Caisse des Depots et Consignations, Paris.
1998 La Lycée, for Galerie Le Lieu, Lorient.
2001 Made in Milton Keynes 2001, for Milton Keynes Gallery.
2002/3 Up in the Air, Liverpool for Furtherafield.
2004 Further Up in the Air, a book of ideas, Liverpool for Furtherafield.
2009 Resort; the new face of Butlins, Bognor for Pallant House
2011 The World in London, Olympic portraits for the Photographers Gallery, London
2012 Loisirs, commission for Photaumnales, Beauvais.
2015 A Moon and a Smile, Glynn Vivian Art Gallery, Swansea
Research Outputs
Find links to all Professor Anna's research outputs and activities available at UCA's online research portal UCARO