PhD student
Doctoral College
Research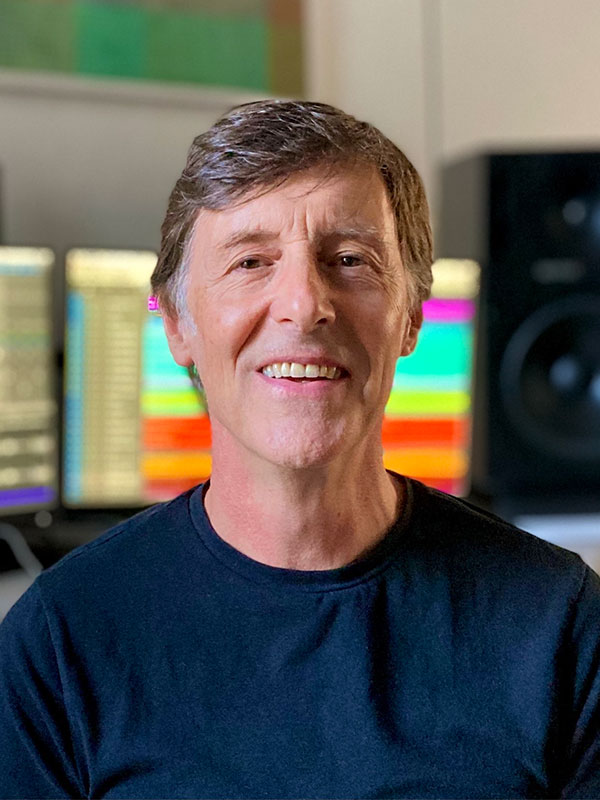 I am an Emmy award-winning and Ivor Novello-nominated composer with many film, television, and pop music credits.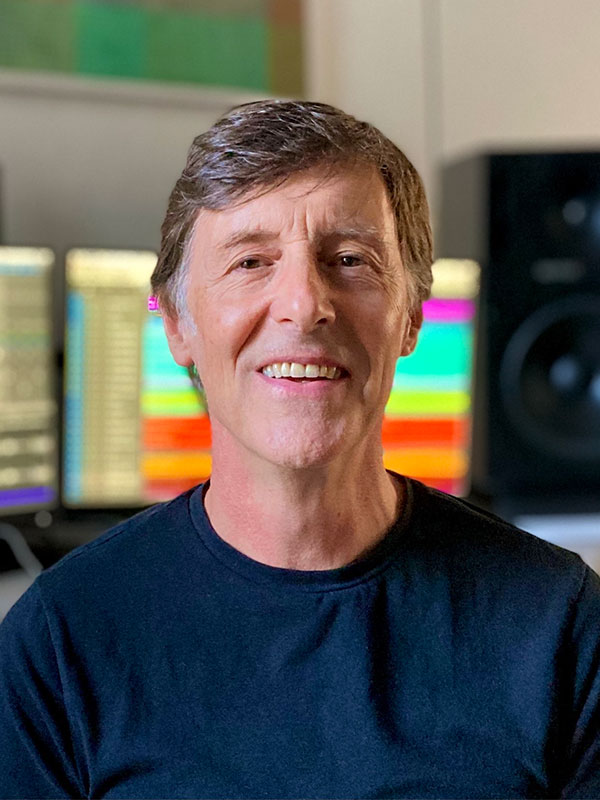 Bio
My PhD title:
Indeterminacy, Improvisation and Process in Music Performance to Moving Image.
My PhD summary:
My intention is to expand my practice, creating interdisciplinary works for non-improvising classical musicians. Through a process of structured improvisations, exploring the space between moving image and indeterminate music composition, I investigate their convergence in dialogue with performers. The research questions the validity of existing pedagogical structures and hierarchies in classical music, confronting the gap through the lens of improvisation, and examines the role of the composer in collaboration with performers. Classical musicians dedicate years to achieving the virtuosity, enabling them to reproduce difficult notated texts, however many have an inability to create music off the cuff.
Aaron Copland (2011) characterises the performer as a "middleman" who "exists to serve the composer". As a film composer, I experience something similar as my role is to serve the filmmakers' vision. In my research I will investigate inverting that dynamic: the image will serve the music. Film theorist and composer, Chion (1994) argues, "the reality of the audiovisual combination – that one perception influences the other and transforms it." Similarly, Benson (2003) notes the importance of 'overcoming the strict dichotomy' between composer and performer, for the sake of "future of musical dialogue", suggesting that both see "as essential the improvisation process of making music." This nexus of dialogue between performers, composer and moving image is the focus of my project.
One of my aims with this research is to uncover strategies that may help non-improvising classical musicians to develop as improvisors. Much contemporary classical composition is a multiplicity of complex personal statements, arguably misunderstood by listeners and performers alike. Music making is a primal and essential human language, a common form of emotional expression that unifies people socially by articulating the indefinable. Improvisation is an aspect of music making present in many world cultures, allowing more individual creativity and expression within certain specific prearranged parameters. Frederic Rzewski proposes (Nyman 1999) that "Music is a creative process in which we all can share, and the closer we can come to each other in the process, abandoning esoteric categories and professional elitism, the closer we can all come to the ancient idea of music as a universal language."
More about me:
My film scores include Richard Loncraine's Finding Your Feet (2018) starring Timothy Spall and Imelda Staunton and Richard Linklater's Me and Orson Welles (2009) starring Zac Efron and Clare Danes. In 2018, I scored the Peabody Award-winning BBC/PBS documentary, The Jazz Ambassadors. Other work in television includes ITV miniseries Dark Angel with Joanne Froggatt, the landmark series for NatGeo, Alien Deep, Einstein's Big Idea (PBS/Nova) and Battle of the Hood and Bismarck (ITV Factual/PBS). I collaborate with DJ Paul Oakenfold and together we have scored feature films Nothing Like the Holidays, award-winning anime Vexille, The Heavy, and more recently the Showtime documentary, Citizen Bio. I am also part of scoring team ZeroVU with brothers, Nick and Mitch Taylor. Recent projects include Tuff Money for HBO and indie feature The Drifters.
In the pop music industry, I've worked as a co-writer and/or musician with many iconic acts including Ian Dury, Soul II Soul, Steve Winwood/Traffic, Scritti Politti, Curiosity Killed the Cat, Mark Morrison, Sting, Bee Gees, Melissa Etheridge, Future Sound of London and many more. I am a multi-instrumentalist (guitar, bass, piano, viola) and have written and produced three solo jazz albums. My composition for jazz trio, Mother Medusae, featuring violinist, Thomas Gould, was nominated for an Ivor Novello Composer Award. I have a Masters in Music from the Royal College of Music where I was the PRS Sir Arthur Bliss Scholar and was awarded the Joseph Horovitz Prize.
During the past two decades my professional work has primarily consisted of music composition for film and television, activities that have demonstrated the power of moving images to incite musical gestures. This has led to my embarking on a part-time practice-led research project at UCA, where I am developing a series of multi-modal new music works merged with moving images, fusing new music approaches and jazz concepts.
Emmy Award (Mid-South Region) for Documentary score 'Tennessee Yearbook' (2002)
PRS Sir Arthur Bliss Scholar (2003)
Joseph Horovitz Composition Prize (2005)
Ivor Novello Composer Nomination (2019) for Jazz Trio Mother Medusae, featuring violinist Thomas Gould