Senior Lecturer Architecture
Academic
Professional Practice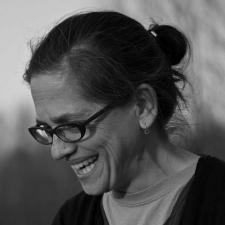 Kristina Kotov studied at University of Illinois-Chicago, receiving a BA Arch (five year degree) and History of Art & Architecture (four year degree) followed up with the Architectural Association (AA DIpl). She worked for Raoul Bunschoten (CHORA) on the project 'Soul's Cycle'.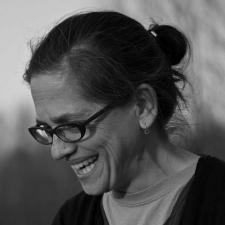 Bio
She has been involved with the performance groups Shunt & Rotozaza in events with screenings of her Super 8 films and site-specific installations.
Kristina has worked at various architectural practices in the US and UK, including Short & Associates Architects, London, with a particular expertise in the design of sustainable public building, before becoming freelance and developing her art practice of super 8 film making, performance and various site based installations with a focus on dis-mantling, demolitions and the spontaneous in urban and rural places. She occasionally collaborates on small architectures with Healy Cornelius Design Consultancy.
Kristina has taught Architecture and Interiors at Kingston and Brighton Universities as well as the Architectural Association. Since 2005 she has been artistic director of the self-initiated non-profit LT Ranch Project Space in Lithuania.
She is currently convening the BA (Hons) Stage 2 Architecture at UCA Canterbury School of Architecture and tutors on the UAL Chelsea MA Interior & Spatial Design course.
Further information:
Research statement
Kristina's research monitors or actively partakes in the meanwhile of settlements (demolitions, dis-mantling, unpredictable everyday, migratory spatial and textual languages, duration and temporal place-ness: social duration and haptic phenomena).
Professional Membership, Affiliation and Consultancy
Healy Cornelius Design Consultancy. Close-up Cinema, Brick Lane, London. 2015.
No.w.here. Film co-op.
Juan d'Ornellas AADipl. The Glass Conservatory Notting Hill, London. 2002-5
External examiner, MArch, Birmingham City University (2015).
2016 UCA Research & Enterprise Award. 'Stogin?'.
2014 Commission, by Dr. Gwendolyn Leick. 'A film for Gwendolyn' A Sunday afternoon of storytelling while knitting a duvet a year before her Aunty Gaby passed, whose mother appears in the book Q.E.D., by Gertrude Stein. Bilingual: German & English.
2012-2015
2014 UCA Research & Enterprise Award. 'Walking the Wood'
2012 UCA Research & Enterprise Award. 'Scanning Barn 2b- the ghost of Barn 2b'
2009 UCA Research & Enterprise Award. 'dis-mantling Barn 2'
Film Festival selection:
2007 Venice, Dir & prod. By Kristina Kotov, music by Joris Pauwels.
Mad Cat Woman's Film Festival, San Fransisco. Live music event.
videorats, Slovenia
Another Road Side Attraction, London film event
Research outputs
Find links to all Kristina's research outputs and activities available at UCA's online research portal UCARO