Reader in Fine Art & Relational Practices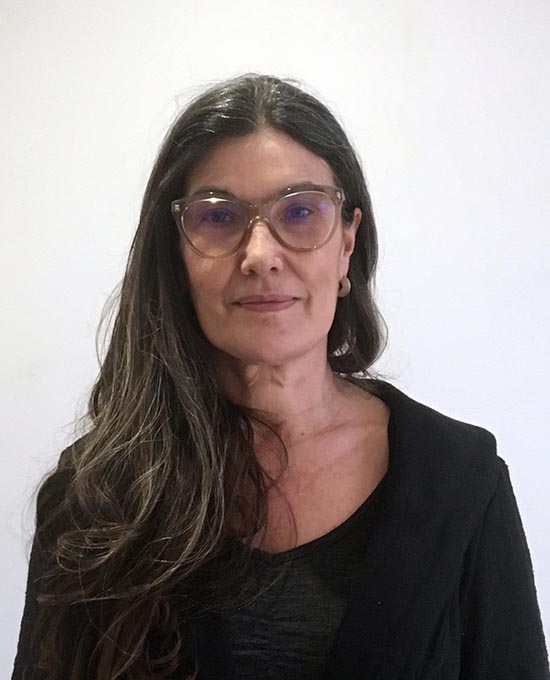 Emmanuelle studied Photography with Mick Williamson at Sir John Cass (now Metropolitan University). She then completed an MA in Fine Art at the Slade School of Art in 1996 under Stuart Brisley.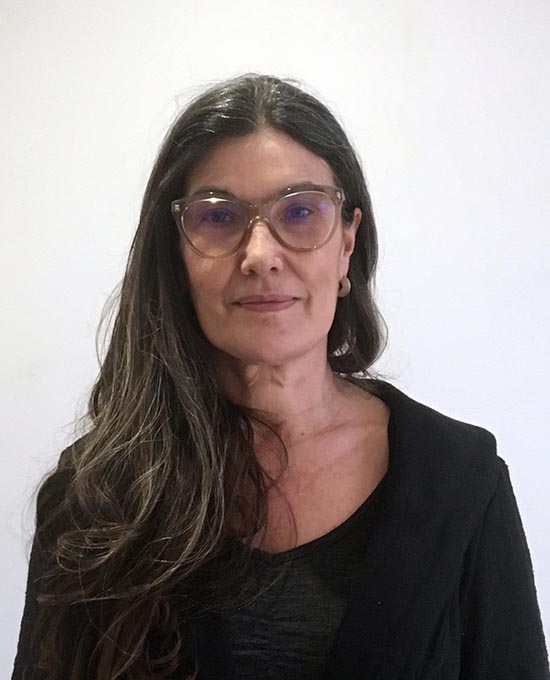 Bio
After a few years of part-time lecturing on the Photography degree and the MA in Fine Art at Kent Institute of Art and Design she was appointed senior lecturer in UCA Farnham in the Photography department. She became a Reader in 2012.
1999-2001 - RCA Mphil (interrupted)
1994-1996 - Slade School of Art, MA Fine Art/Media
1992-1993 - University of Greenwich, Cert Ed Art and Design
1987-1991 - City of London Polytechnic, DADS Fine Art Photography
1999-current - UCA, Farnham, BA/MA Photography, PHD
1996-2000 - Kent Institute of Art and Design, Maidstone, BA/MA Visual Comm.
1997 - Surrey Institute, Croydon College, BA Photomedia
1996-1997 - Slade School of Fine Art; Research assistant in Media/Electronic Media
1993-2006 - Lambeth College, Film Video and Photography Access course
Further information:
Research statement
Emmanuelle Waeckerlé is a (French) London-based artist, composer and curator experimenting with the materiality and musicality of language through poetic scores (that also exist as artist publications) and occasions for their activation (installations, performances, workshops). Her practice has evolved from the single discipline of Fine Art Photography into multiple, interconnected work zones: conceptual writing, performance, new musical composition and artist-publishing.
Through her continuing commitment to both education and practice based research Emmanuelle tries to foster new enquiry across image, music and text, developing along the way collaborative projects both locally and internationally, in academic and non academic contexts. She is inspired by Rosi Braidotti's concept of the 21st century University.
"The combination of technical skills and civic responsibility, a concern for social and environmental sustainability, and a discerning relationship to consumerism, are the core values of the contemporary multi-versity. (2013)".
She is a member of The Wandelweiser international network of composers, her music and scores are distributed by Edition Wandelweiser. She is one of the founders of the Composer Meet Composer mentoring project (Austria). She has performed in many of the festivals and institutions dealing with Live art and Experimental Music in the UK and abroad. She is regularly invited to run performance workshops; Marres house for contemporary culture, Maastricht (2018), N.I.D Ahmedabad (2013), Beaux Arts/ ENSA, Limoges (2018), Tate Modern (2018), to name a few recent ones.
Her artist books are held in many public collections including V&A, Tate Britain, the Poetry Library at SouthBank Centre, The Bibliotheque Nationale de Paris, Centre Des Livres d'Artistes, Printed Matters, PS1, Chelsea school of Art, UWE.
Waeckerlé is director of bookRoom experimental post-digital publishing platform at UCA since 2009, engaged with editorial, curatorial and critical research through a number of interrelated activities; conferences, study days, publishing, book fairs, research degrees, a collection, an archive. Through publications, symposiums and public events, bookRoom has tracked the impact of digital technology on printed material and their use, the parallel histories and practices of the artist book and the photobook and post digital interaction. The bookRoom website acts as an archive of the project.
Research supervision
Current UCA research students:
Emma Lambert
Michael J McEvoy
Maureen Wolloshin
Completed UCA research students:
Giusy Pirrota (2018)
Manuel Vason (2019)
Matt Johnston (2020)
Ollie Gapper (2022)
Professional Membership, Affiliation and Consultancy
Director of bookRoom research cluster and bookRoom press since 2009
Part of the team that ran Le Centre des Livres d'Artistes in St Yrieix La Perche (2007/2014)
Part of Wandelweiser network and co-founder of Composer meet Composer international mentoring residency.
Noriko Suzuki-Bosco ( 2019, University of Southampton)
Sophie Stone (2021, Canterbury Christ Church University)
Research Outputs
Find links to all Emmanuelle's research outputs and activities available at UCA's online research portal UCARO