Reader in Fine Art, Painting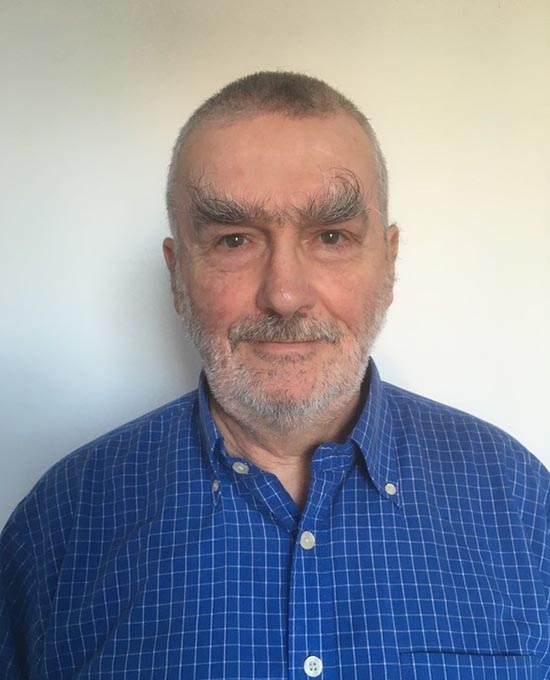 Edward Chell is an artist based in London and reader in Fine Art at UCA Canterbury, working with both undergraduate and postgraduate provision, focusing on the MA and research degree students.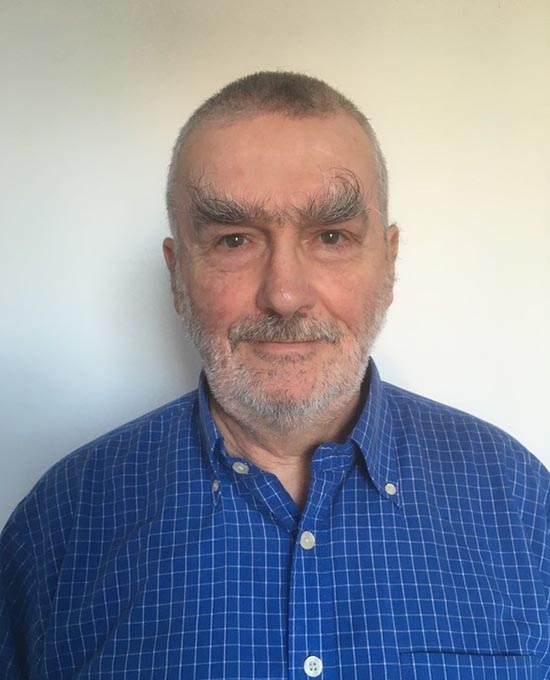 Bio
Initially joining Kent Institute of Art & Design (later to be part of UCA) in 1996, Edward worked in a number of visiting tutor roles before this. His first degree from the University of Newcastle upon Tyne was BA Fine Art, graduating with an MA in Painting from the Royal College of Art, London in 1989. He received a postgraduate certificate in Higher Education from CLTAD, University of the Arts, London in 2006.
Research statement
While Edward's practice is rooted in painting his work uses a range of media including prints, objects and installation. Both this and his related writing explore themes and ideas connecting the cultural history, ecology and the aesthetics of contested sites and boundaries, unpacking narratives associated with these and their relationships to other spaces and values.
Exploring ideas around taste, consumption and display and their relationship to environment he has a particular interest in the eighteenth and nineteenth centuries and the interplays between discovery, natural sciences and the decorative arts.
An important part of Edward's practice involves writing. Many of his recent exhibitions have been accompanied by critical investigative texts, often involving other inter-disciplinary practitioners. Soft Estate had a contribution by Richard Mabey, eminent ecological commentator and father figure of modern nature writing in the UK.
Research supervision
Currently supervising:
Jennie Jewitt-Harris - Everything but the Eye.
Professional Membership, Affiliation and Consultancy
Fellow of the Higher Education Academy (2006)
Artist Member of the Contemporary Art Society
Member of the Wallpaper Society.
2015 Shortlisted for Public Commission by Modus Operandi for West London Development in Paddington Basin.

2013 Eclipse. A solo exhibition/installation at the Beaney Museum, Canterbury, 2013. An accompanying Artists' Book published by Stour Valley Arts, Kent and jointly supported by AHRC and Arts Council England.
2013 Edward received major Arts Council England funding (2013) for his exhibition and accompanying publication Bloom (published by Stour Valley Arts) held at the Beaney Museum in Canterbury between June and September 2013.
2012- 2013 Edward received an Arts & Humanities Research Council Fellowship in 2012- 2013 for the research project Soft Estate that investigated the artificial landscapes and delicate ecosystems surrounding our road networks and their relationship to eighteenth century English landscape design culminating with an exhibition at Bluecoat Liverpool (2013) and Spacex, Exeter (2014)
2010 Edward received an Arts Council England grant to support the permanent installation of Ten Steps to Heaven at Swedenborg House, London in 2010. This was part of the project Fourteen Artists' Interventions. Swedenborg Society, London. Commission for the piece Ten Steps to Heaven. 2009
2009 Acer to Quercus. Commissioned by Stour Valley Arts, 2009
Edward recently curated the exhibition Artificia at the Herbert Read Gallery, Canterbury in 2016 that included an international line up of artists: Sean Dawson; Chihiro Yoshikura (Kurara); Alicia Paz and Yu-Chen Wang.
Research Outputs
Find links to all Edward's research outputs and activities available at UCA's online research portal UCARO