Professor of Architecture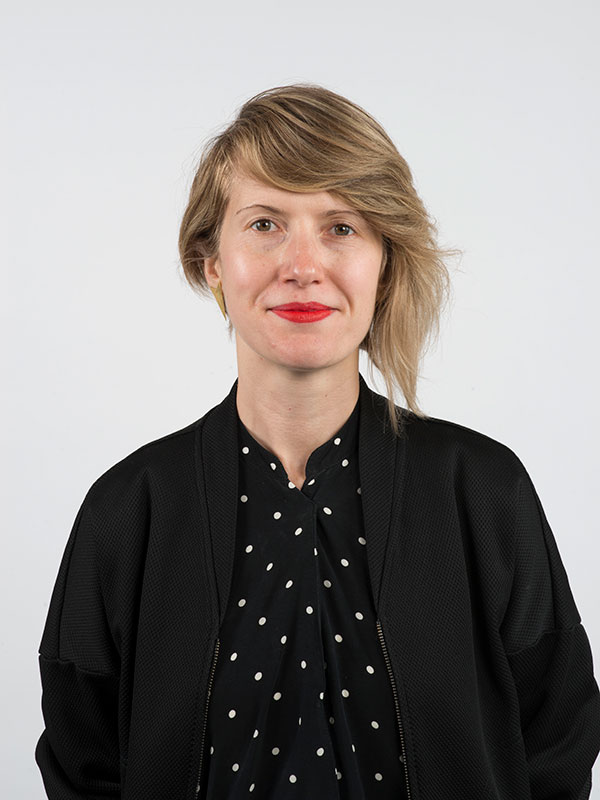 Cat Rossi is a design historian and Professor of Architecture in the Canterbury School of Architecture and Design, focused on developing and co-ordinating research in the School.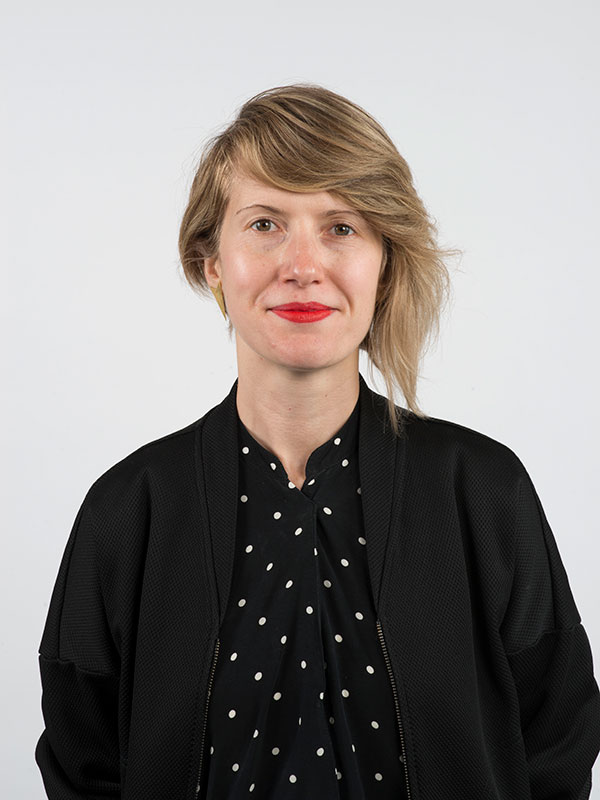 Bio
Cat is a design historian engaged in researching, teaching, and sharing ideas with a range of audiences in and outside of academia. She is active as a writer, curator, educator and public speaker about a broad range of subjects in design, craft, architecture and art past and present, all underpinned by a strong belief in the cultural, social and political potential of creativity. This has informed her involvement in research, curating and teaching projects in countries including Italy, China, Germany and the USA and her collaboration with organisations including the British Council, Craft Scotland, the ICA, IASPIS and Vitra Design Museum. She has received external research funding from organisations including the AHRC, British Council and Biennale du Venezia.
Cat joined UCA as Professor of Architecture in 2022. She was previously Associate Professor of Design History at Kingston School of Art (2011-2022) where her roles and responsibilities included: Director of Research in the School of Critical Studies and Creative Industries; Unit Coordinator for UoA 32 Art & Design: History, Theory and Practice in REF 2021; Course Leader for BA (Hons) Art & Design History and Practice and Faculty Personal Tutor Lead. This experience followed roles at Edinburgh College of Art (2011-2012) and the University of Brighton (2006-2011), and has been accompanied by lectures and seminars at HE institutions including Drexel University, ETH Zurich, HEAD Genève, Konsftack, LCC, the RCA, Shenzhen University, Sotheby's Institute of Art, TU Delft, the University of Manchester, and UCL.
In 2011 Cat was awarded her PhD, an AHRC Collaborative Doctoral Award at the RCA/V&A, with a thesis entitled 'Crafting Modern Design in Italy: from Postwar to Postmodernism'. She completed an MA (Distinction) in the History of Design and Material Culture at the University of Brighton in 2006, and in 2005 graduated with a first class BA (Hons) in Italian and Design from UCL.
Research statement
Cat's research areas include contemporary design, post-war Italian design and architecture, craft, club culture, and feminism. Publications include Designing Craft in Italy: from Postwar to Postmodernism (MUP, 2015), and Post-Craft (Sternberg Press, 2022) and The Italian Avant-Garde (Sternberg Press, 2013), both edited with Professor Alex Coles. In addition to writing over 15 chapters for edited publications, she has contributed to peer-reviewed journals including The Journal of Design History, Design and Culture and The Journal of Modern Craft. Cat also contributes articles to publications including Architectural Review, Disegno, Dirty Furniture and the Financial Times.
Cat is also active as a curator. In 2014 she curated Space Electronic: Then and Now for the 14th Venice Architecture Biennale. This was followed by Radical Design: Architecture and Nightlife in Italy, 1965 – 1975, co-curated with Sumitra Upham at the Institute of Contemporary Arts, London (2015 – 2016) and the touring exhibition Night Fever: Designing Club Culture 1960 to Today, co-curated with Jochen Eisenbrand and Nina Serulus. Opening at Vitra Design Museum in 2018, the exhibition toured to ADAM Design Museum in Brussels, Centro Pecci in Prato, Designmuseum Denmark in Copenhagen and V&A Dundee, where it closed in 2022.
Cat's research on nightclubs was submitted as an Impact Case Study (ICS) for REF 2021, entitled "Designing Night Life: Informing New Curatorial Activity in International Design Museums on the Design History of Club Culture". The ICS can be found here.
Most recently, Cat collaborated with Professor Penny Sparke and Dr Jana Scholze on the co-curation of At Home: Panorama de nos vies domestiques for the 12th Biennale Internationale Design Saint-Étienne 2022. The co-curators are currently working on a follow-up exhibition and accompanying publication.
Cat regularly engages in public events to share her research and has contributed to podcasts and programmes including Monocle Radio, BBC Radio 4 and Times Radio.
Research supervision
Cat is interested in hearing from research degree applicants with proposals in any of her research areas.
Current PhD students include:
Kate Devine (RHUL), 'Expressions of Craft in Twentieth Century Italian Art and Design'
Laura Elliot (Kingston University), 'The V&A and Transatlantic Exchanges in 'Modern' Art and Design: 1945-1955'
Andrea Foffa (Kingston University), 'Exhibition Design as an Interdisciplinary Practice for Research and Contamination: The Context of Italian Designers, 1960-1980'
Professional Membership, Affiliation and Consultancy
Trustee, Museum of Youth Culture
Advisory Board, Journal of Modern Craft
Senior Fellow, Higher Education Academy
Member, Peter Dormer Committee
Chelsea College of Design, UAL, BA Interior Design, 2022 –
Bath School of Architecture and Design, Periodic Review: Historical & Critical Studies, 2018
Central St Martins, UAL, BA (Hons) Product and Furniture, 2015-18
Co-Investigator (co-curator), Biennale Internationale Design Saint-Étienne 2022 (2020 – 2022). Link here
Shortlisted, AHRC/BBC New Generation Thinker (2020)
Co-Convenor, TECHNE Training and Development Day Awards (2020, 2018 and 2017)
Principle Investigator (curator), 2021 Craft Scotland, Craft & Cultural Conversations programme, "Craft & Community" (2021). Link here
AHRC workshop participant, Development through the Creative Economy in China, Shanghai (2017)
Principle Investigator (co-curator), Night Fever: Designing Club Culture 1960 – Today, Vitra Design Museum, Germany (2017-2022)
Principal Investigator China's Creative Communities: Making Value and the Value(s) of Making, AHRC (2016)
Co-Investigator, Living Research: Making in China, British Council/ AHRC (2016)
Principle Investigator, Biennale di Venezia, Space Electronic: Then and Now installation (2014)
Expert Visitor, IASPIS, (2014)
Research Outputs
Find links to all Professor Catharine's research outputs and activities available at UCA's online research portal UCARO