Professor of Time Based Media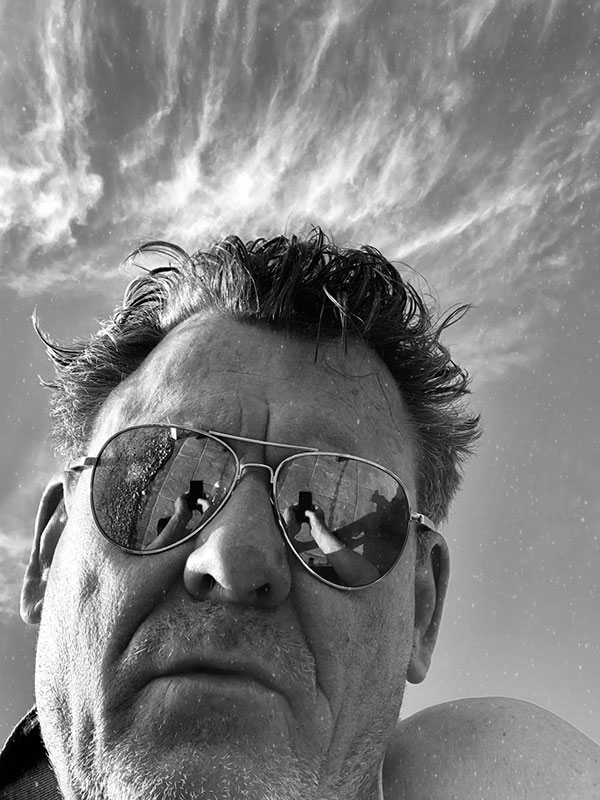 Professor Andrew Kötting is our Professor of Time Based Media at UCA Canterbury. He was born in Elmstead Woods, England and went on to become a lumberjack in Scandinavia.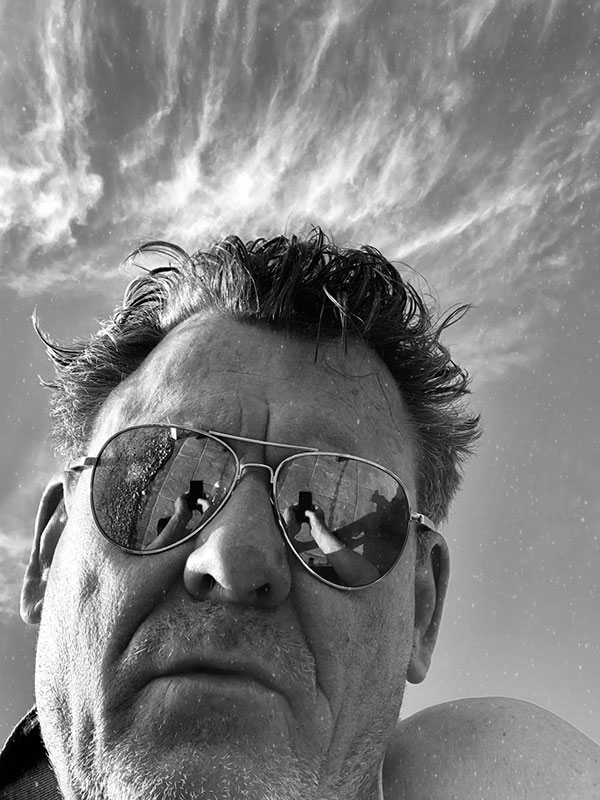 Bio
Later as an artist he trained at the Slade School of Fine Art in London specialising in performance and film. In 1989 he collaborated with Leila McMillan in setting up Badbloodandsibyl studios in the French Pyrenees. He directed numerous experimental short films and performed across the UK and Europe. He was awarded prizes at international film festivals and won commissions from the BBC and Channel 4 and The Arts Council. He also produces bookworks, CDs, LPs and paintings, many in collaboration with his daughter Eden
Andrew is presently working on Underland, the third part of his Landworks trilogy, which will involve living in a cave for a month.
"Andrew Kotting…has been making films for a long time. But are his films,…even films at all? Or are they by-products, documenting other processes, their purpose known only to the artist himself? .... To me the film Gallivant seemed immediately one of the greatest things any human being had ever made .... We spend a lot of time peering over our shoulders at the artists we've lost, forgetting that, if we look for them, some of the greatest are amongst us now."
- Stewart Lee Sight & Sound Nov 2015
Research statement
Professor Kötting's work moves from live-art inflected, often absurdist performance pieces (corrupted by their own internal logics and skewed mythologies), through to film and video works.
He takes landscape and journeys as springboards for autobiographical enquiries into identity, belonging, history and place. He is interested in teasing out both the 'melancholy' and the 'dada' in contemporary culture.
Professor Kötting has a wide range of formal interests but also refuses to adopt conventional ideas of closure around artworks in any medium and therefore embraces the notions of 'spillage' from one discipline into another. Ideas and images frequently migrate between media, echoing and amplifying this spillage.
Throughout his practice he has produced bookworks and created for digital and animation platforms as well as for the gallery and installation. He also continues to work in collaboration with his disabled daughter Eden.
His three feature films have been distributed throughout the UK by Film Four, BFI and Artificial Eye, in France by ED Distribution, in Switzerland by Box Productions and in Japan by Group Gendai Films. His short films and single screen video works are also distributed throughout the UK, France and Switzerland and have been acquired by the Arts Council and the Centre Pompidou for their respective collections.
He has also been commissioned to make three large multi media art projects - 'Mapping Perception' was commissioned by the Welcome Trust and 'Proboscis, In The Wake of a Deadad' was a research project produced through the UCA and an AHRC fellowship and Swandown Ordnance and Surveying was commissioned as a Bookwork through the CCI and UCA.
'Louyre - This Our Still Life' premiered at the Venice International Film Festival in competition 2011 and distributed in the UK and Ireland by the BFI.
His most recent work 'Swandown' was made in collaboration with the writer Iain Sinclair and was shown extensively in cinemas across the UK and as an installation at Dilston Grove. He was commissioned to work with the photographer Anonymous Bosch on a series of pinhole photographs inside the Mountain of Fear in the French Pyrenees for House 2013 and also presented at The School of Sound.
Professional Membership, Affiliation and Consultancy
2009: Awarded funds from Screen South.
2009: Received a grant from the Animate Projects as part of Sea Change.
2008: Awarded funds towards the installation of IVUL.
2007: Awarded funding from the Arts Council England.
Research outputs
Find links to all Professor Andrew's research outputs and activities available at UCA's online research portal UCARO