Senior Lecturer in Fine Art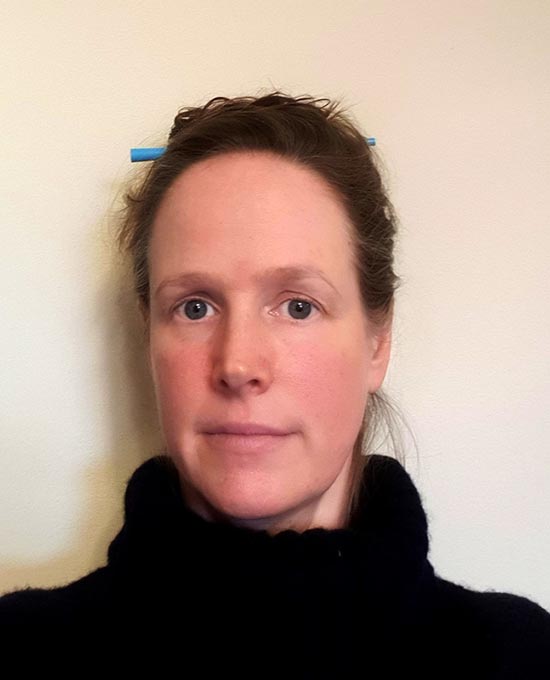 Amanda Couch is currently a senior lecturer in Fine Art at UCA Farnham and is the pathway leader for Stage One in BA, as well as teaching across the BA cohorts and MA pathways.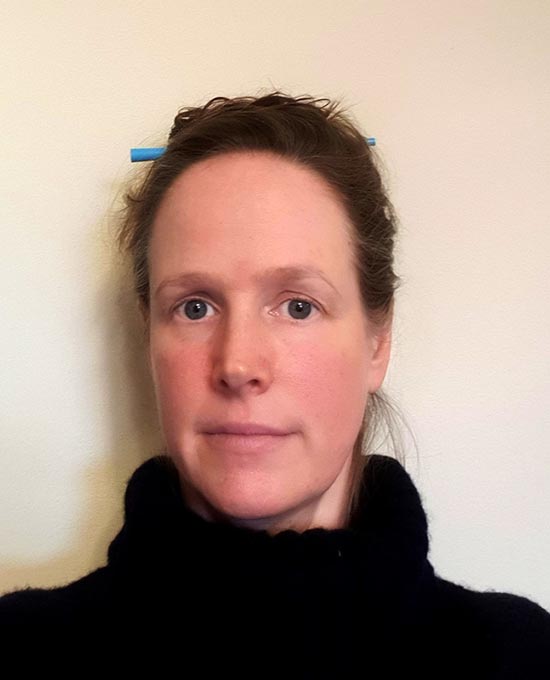 Bio
For Amanda, a fascination with the plastic world of the sticky three-dimensions has come from a grounding in sculpture (Norwich School of Art, 1995-98). Later, Amanda found herself in the printmaking department at the Royal College of Art (2003-05), chasing dreams of recording, reproduction and repetition.
After graduating from the RCA, she began working as an arts consultant with Bettina von Hase's small company, Nine AM (2005-07), working on the Whitechapel Gallery capital campaign, alongside director Iwona Blazwick. Taking place during the 2006 Frieze art fair, in conjunction with Sotheby's, they organised a major auction which raised £2.8 million towards the gallery's expansion and development project.
During her time at Nine AM, she also worked on Selfridges art programme, delivering projects, such as a commission for Frieze 2007 by Conrad Shawcross, and the 'Surrealism Season' (March – June 2007) at Selfridges in tandem with the V&A's exhibition, 'Surreal Things'.
Alongside these projects, Amanda undertook the Stanley Picker Fine Art Tutorship, a teaching residency in the printmaking department of Kingston University (2005-06). She joined the Fine Art course at UCA Farnham in October 2007, first as a sessional lecturer, and then as a 0.5 fractional member of staff, working across all year groups and disciplinary media.
In 2009, Amanda embarked on a two-year Postgraduate Certificate in Teaching in the Creative Arts, which had a radical impact on her teaching practice, as well as her art, writing and research practices. During research projects, she investigated embodied knowledge, and professional development, by interviewing colleagues, and through self-study, employing narrative and phenomenological writing, and modes of reflective practice.
Over the last few years, Amanda has been a visiting lecturer at the University of Cambridge in the Faculty of Education, and in the Fine Art departments of Anglia Ruskin University in Cambridge, Central Saint Martins College, Norwich University of the Arts, Thames Valley University, and the University of Gloucester.
She is also a sessional lecturer in the Creative Arts Education suite of courses, contributing to graduate and postgraduate Certificates, and MA, as a learning set facilitator, and on the research units.
Research statement
Cutting across media, Amanda's practice and research straddles the domains of performance, the live and recorded image, sculpture, print, the book, participation, and writing.
Amanda is one of the founder members of 'On Innards', with fellow artists, Andrew Hladky, Mindy Lee, and more recently, UCA colleague, Richard Nash. 'On Innards' is a multidisciplinary project that explores the changing conceptualisations of guts and digestion, their impact on the creative process and the role they play in constructing and destabilising our sense of self.
At the heart of her research and practice is a championing of the re-emergence of the body as an important site for discussions of knowledge and knowing, and aims to challenge the legacy of Cartesian dualism, which privileges mind over the body.
Fellow of the Higher Education Academy (2011).
2016 Winner of Prize for Best Presentation by a non-Student First-time Presenter at Oxford Symposium on Food and Cookery for 'A Woman Holding a Liver'.
2014 Royal Borough of Kensington and Chelsea Arts Grant for 'On Innards | Event' (with artist-collaborators Mindy Lee & Andrew Hladky).
2013 Commission for 'Reflection on Digestion: A Performance Dinner' by BROQWiEM, for the 'Allotment' series, London.
2012 Commission for 'A Levitation for Calgary' by M:ST 6 Performative Arts Festival, Calgary .
2010 Commission for 'Levitation' Château de Sacy, Sacy le Petit, France.
2009 Commission for 'Dust Passing' by Spill National Platform, Spill Festival of Performance, London.
2009 Artist in Residence, Meltdowns, Ramsgate, supported by The Fenton Arts Trust.
2005 Stanley Picker Fine Art Tutorship - Kingston University
2005 Jerwood Drawing Prize.
2004 Basil H. Alkazzi Travelling Scholarship to New York.
2001 Robert Fleming Residency Award, Hospitalfield House, Arbroath.
2000 Residency, Château de Sacy, France, supported by The British Council.
1999 Graduate Studio Award, Cuckoo Farm Studios, Colchester.
Research outputs
Find links to all Amanda's research outputs and activities available at UCA's online research portal UCARO