Governance

Our Board of Governors provides leadership, strategic direction and scrutiny to enable us to achieve our purpose of creating and supporting extraordinary graduates, practitioners and work across the creative and performing arts.
The Board is made up of 18 members, of whom 14 are independent members, and 4 drawn from the University.
As well as contributing a broad range of skills and experience, our Board members bring challenge and insight, making sure we meet our long-term academic and business plans and key performance indicators.
Further details regarding the Board's work are available in the 'Who we are and what we do' and 'Our policies and procedures' sections of the University's Freedom of Information publication scheme, under 'Legal framework', 'How the Institution is organised', and 'Procedures and policies relating to members of the Board of Governors'.
A register of members' interests (together with those of University Executive Group members, including holders of senior posts) can be found in the 'Lists and registers' section of the scheme.
Minutes of meetings are available in the section 'How we make decisions', and the Remuneration Annual Report is in 'What we spend and how we spend it', under 'Staff pay and grading structures'.
Board member
Members of the
Board of Governors
Independent Member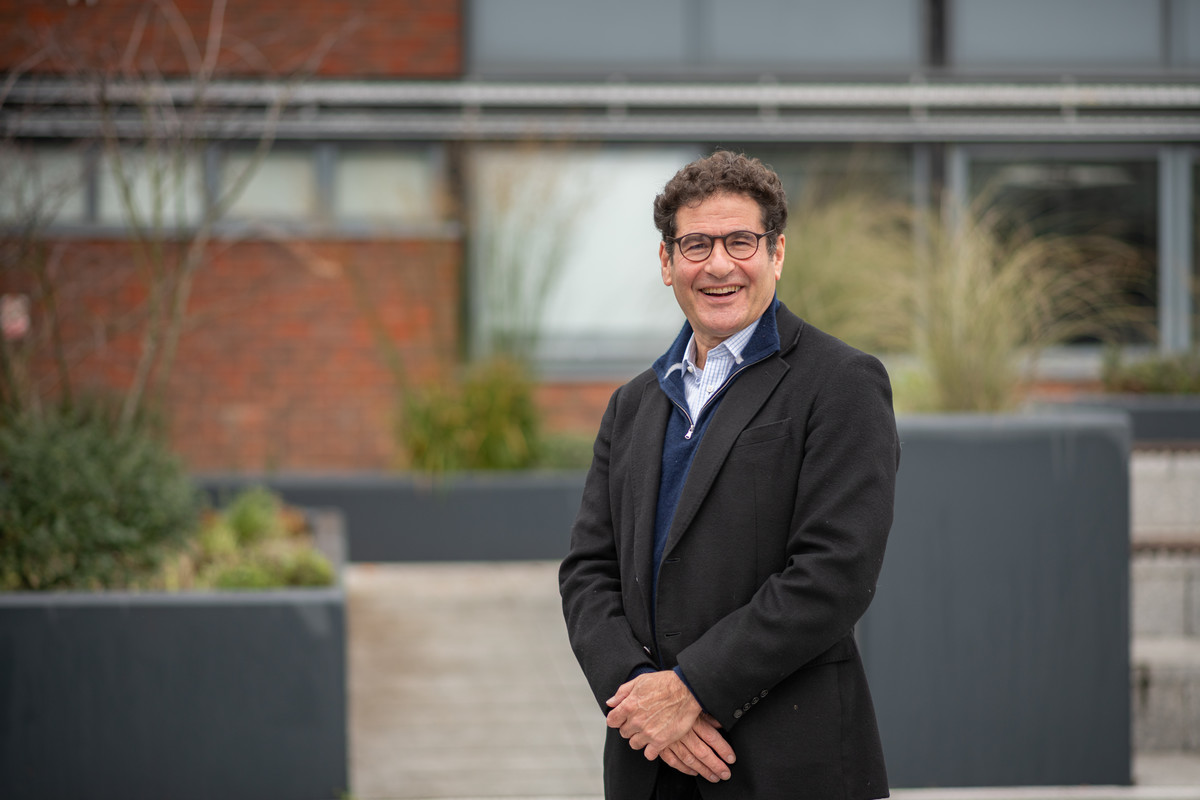 Jeremy Sandelson is a senior business leader and longstanding supporter of the creative arts. A partner at leading international law firm, Clifford Chance, he was head of its global Litigation & Dispute Resolution practice from 2009-2017, having previously been Managing Partner in the UK and the Middle East. Jeremy has more than 30 years' experience of resolving disputes in the UK, covering a wide range of commercial disputes with emphasis on financial disputes involving investment banks, corporate and regulatory investigations; his experience encompasses the management of business risk, crisis and reputation management, corporate governance and business culture.
As well as being a distinguished figure in the commercial world, Jeremy has played a major role in the governance of a number of prestigious arts institutions, serving on the Boards of the Royal College of Art, where he chaired the audit committee; London Print Studio, which he chaired; Hampstead Theatre; and The Clore Duffield Foundation.
Jeremy was educated at the University of Cambridge.
He is the Chair of Governance & Nominations Committee and a member of Remuneration Committee.
Independent Member
Pauline Waterhouse is the former Principal and Chief Executive of Blackpool and The Fylde College, a National Beacon of Excellence, and one of the UK's largest colleges of further and higher education.
Pauline is driven by a passionate belief in the power of education to transform the life chances and economic prospects of individuals and their families. She has led and engaged in many initiatives to widen participation and to raise standards of education and training. These included strong involvement with the government's National Challenge initiative, and the subsequent academy programme, both as a Trustee and a Chair of Governors.
Pauline led the initiative to develop a University Centre in one of the country's most deprived communities in the North West - including raising capital funding and working as design champion for the project. The establishment of the University Centre led to significant growth in student numbers and it is now a thriving provider of higher education in a college setting.
Pauline is a governor of LTE Group and Chair of its Manchester College Divisional Board. She is also a Fellow of the Royal Society of Arts.
Pauline was awarded an OBE in the Queen's Birthday Honours list in 2010 for services to education.
She is the Chair of Remuneration Committee and a member of Employment & Finance Committee. As Deputy Chair, she undertakes the key functions of a 'senior independent governor' identified in the Committee of University Chairs' Higher Education Code of Governance.
Independent Member
Patricia Ambrose is Director of the National Network for the Education of Care Leavers and Governance & Research Adviser at the British Institute of International and Comparative Law, an independent research and membership organisation.
She has spent most of her career in higher education policy development, including seven years as Chief Executive of GuildHE, the representative organisation for specialist and smaller higher education institutions. From 2007-2011, Patricia was an Associate Director at SQW Consulting, leading much of their higher education research and evaluation work. In this role, she directed a diverse range of projects covering topics such as graduate employability, teaching and learning enhancement, widening participation, language learning, internationalisation, governance and sustainable development.
Patricia is committed to the role of specialist arts universities within UK higher education. While at GuildHE, she helped to establish the UK Arts and Design Institutions Association (UKADIA), and more recently served as a governor at Norwich University of the Arts (2006-2015). She has been chair of governors at two Islington primary schools and is currently an Associate General Member of the Finance and General Purposes Committee at Rose Bruford College of Theatre & Performance.
Patricia holds degrees from the Universities of Reading, Manchester and London and a PGCE from UEA. She is an alumna of the Top Management Programme for Higher Education and a Fellow of the Royal Society of Arts.
Patricia is a member of Audit & Risk Committee, and is the Board's designated Safeguarding Governor.
Independent Member
Sarah Bell is an independent communications consultant, supporting purpose driven organisations to build and protect their brands. Sarah was previously the Director of Media and Corporate Affairs at Nesta: a global innovation foundation that focuses on challenges such as how teaching human skills like creativity, collaboration and problem-solving to prepare young people for future work in a more automated economy, and how a strong creative economy can be protected and grown. During her almost two decades of experience developing and leading integrated communications for organisations to grow, manage and protect their brand and reputation, she has delivered creative, high impact campaigns that bring together disciplines across the communications mix, including PR, corporate affairs, content development, events, marketing and brand development.
Sarah is a Trustee of Innovations for Learning, a charity which links primary school readers who require support with trained corporate volunteers. She holds a BA (Hons) in Media and Public Relations from the University of Westminster.
Sarah is a member of Governance & Nominations Committee.
Independent Member
Toni Betts has more than two decades of experience in senior finance roles across a broad range of industries, with the last 13 years being at Director level. Currently Group Finance Director at holiday letting agency The Travel Chapter, from 2016 to 2022 she was Commercial Finance Director at Study Group, which provides bespoke pathway solutions for international students around the world to transition into the UK, Australian and North American higher education systems.
An Accounting and Finance graduate of Bournemouth University, Toni is a Fellow of the Institute of Chartered Accountants in England & Wales.
She is a member of the Employment & Finance and Remuneration Committees.
Independent Member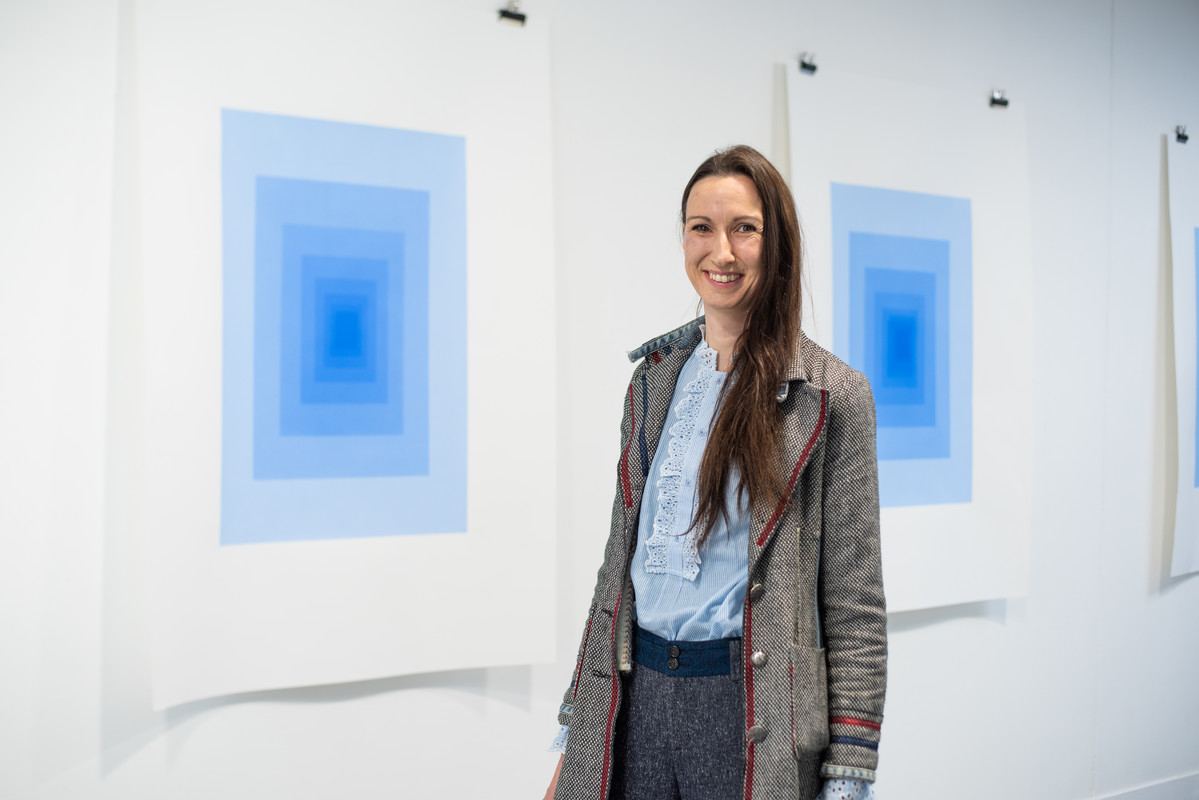 Emma Buckby has over ten years of international business development experience in the not-for-profit and education sectors, most recently at International House London where she was Director of Marketing and International from 2014 to 2018. Working across a range of businesses in the international sector, and with a number of universities and other education providers, she has principally been involved in increasing engagement with internationalisation strategies and opening up new business opportunities.
Emma holds a BA (Hons) in Hispanic Studies and Japanese Studies from the University of Stirling and a PhD in Caribbean Literature from the University of the West Indies, together with professional qualifications in teaching English as a foreign language and marketing. She is a member of both the Chartered Institute of Marketing and the Chartered Institute of Public Relations, and speaks Spanish, Japanese, Russian, Italian, French and Creole.
Emma is a member of the Employment & Finance and Remuneration Committees.
Staff Member (Academic Board Nominee)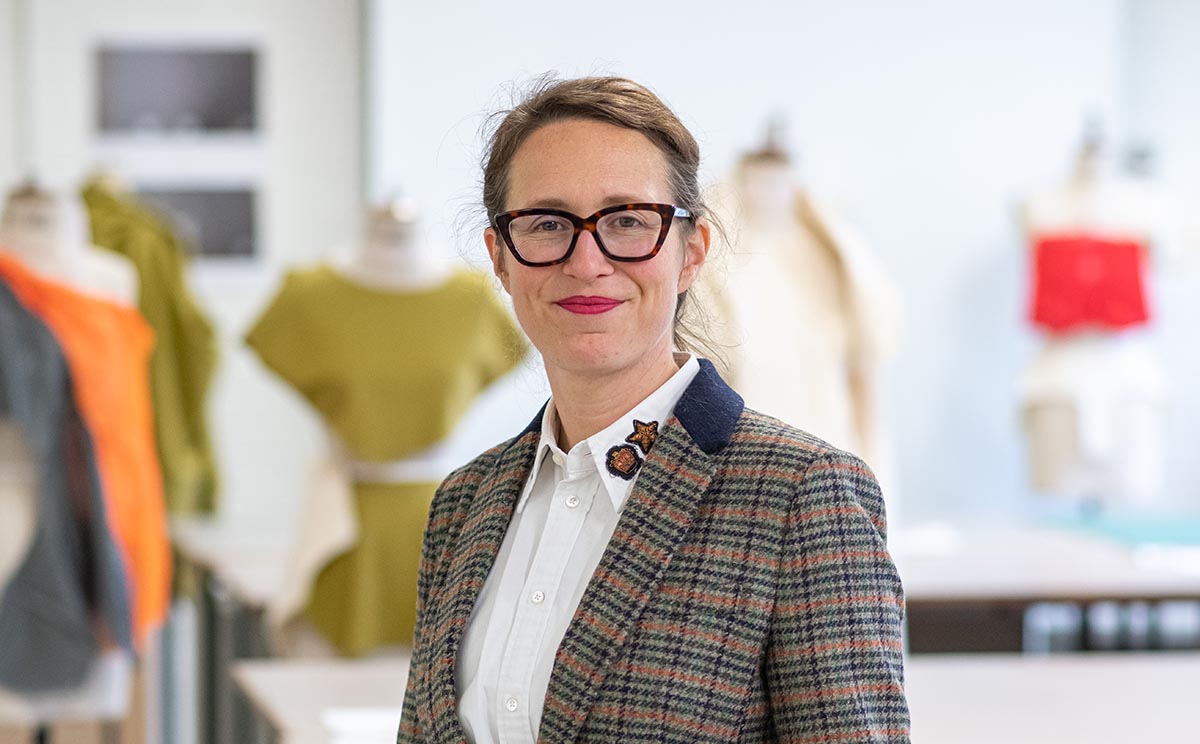 With more than 15 years of leadership and management experience in global strategy, academic planning and business development in the higher education and private sectors, Professor Jules Dagonet is UCA's Director of School, Fashion & Textiles.
Prior to joining the University Jules held senior international business development, marketing and student recruitment roles at Istituto Marangoni and London Business School, where she had previously attained an MBA in Innovation, Change Management & Entrepreneurship, having originally qualified as a Doctor of Veterinary Medicine at the Grande Ecole Vétérinaire de Maisons-Alfort in France.
Jules has also been the managing director of a consulting company providing market research, market entry strategies and other advisory services to public and private sector educational organisations, and has worked for a charity.
She is a member of Governance & Nominations Committee.
Independent Member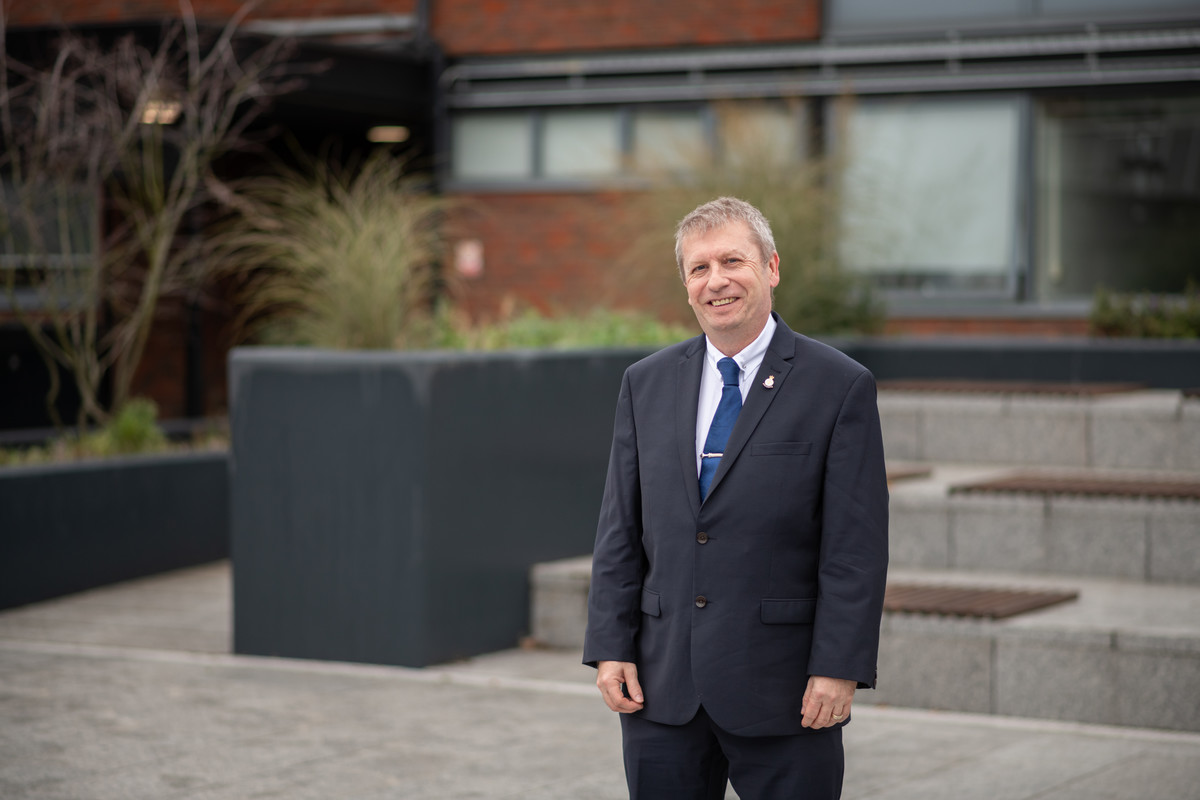 David Edwards has successfully led and transformed IT operations in the public and education sectors, most recently as Director of ICT at Cardiff University, and before that in Department for Transport Shared Services. He is the founder and Chief Executive Officer of SeV Consulting Ltd, an independent management and ICT consultancy providing services to a number of UK and European universities and private sector organisations.
An angel investor in several start-ups and early-stage companies (primarily tech and biotech), David has a particular interest in cybersecurity, cyber-warfare and cyber-defence, and in particular its impact on international relations. He is a Fellow of the Royal Society of Arts, the British Computer Society (Chartered Information Technology Professional), the Chartered Management Institute, the Institute of Leadership and Management, and the Institute of Directors; and an elected member of Chatham House, the Royal Institute of International Affairs, and the International Institute for Strategic Studies.
David is an Independent Member (ICT) of the Cardiff & Vale University Health Board, and has studied with the University of Wales, the Open University, and the University of Geneva.
He is a member of Audit & Risk Committee.
Independent Member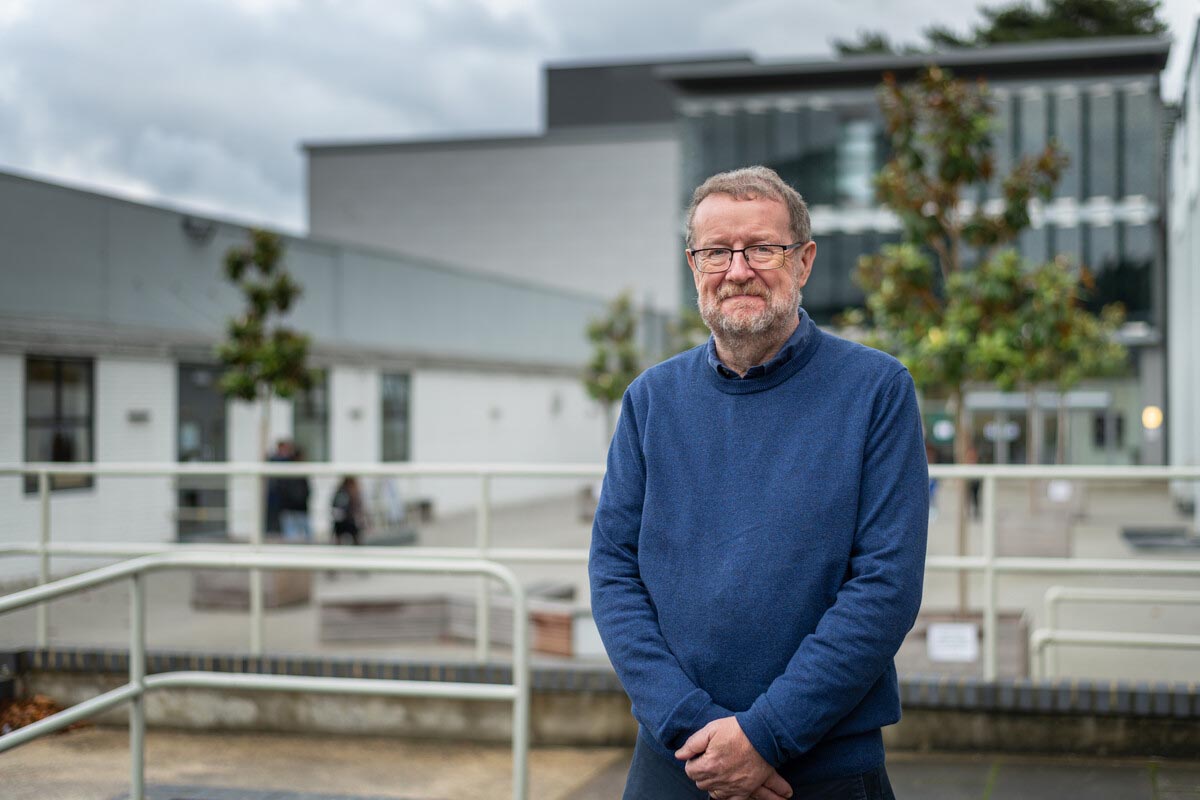 An expert in education policy and management, Professor Nick Foskett was Vice-Chancellor of Keele University from 2010-2015, and Interim Vice-Chancellor of Bath Spa University from 2017-2018.
Following a career teaching Geography at secondary and further education level, Nick moved into the higher education sector, first at Aston University in school engagement and external relations roles, and subsequently as a Lecturer in Education at the University of Southampton. Over a twenty-year period he held a number of positions in the School of Education, and was latterly Professor of Education and Dean of the Faculty of Law, Arts and Social Sciences.
Nick's extensive board experience includes roles as a Trustee and Board Member at Regent's University London, where he chaired the Finance and Investment Committee; Chair of Academic Board for the University of Gibraltar; a Board Member for the Quality Assurance Agency for HE and a member of its Senior Remuneration and Nominations Committee; an elected Council Member at the University of Southampton; a Governor of Al-Jazeera International School in Qatar; and a Director of the Textile Conservation Centre.
He has made a substantial contribution to the development of HE sector governance frameworks, both as a member of Committee of University Chairs' working groups concerned with developing a new Code of Governance and reforming remuneration committee practice in universities, and as a member of the Universities UK Committee on Efficiency and Modernisation in HE chaired by Professor Sir Ian Diamond.
Nick studied at the Universities of Oxford and Southampton. He is a Fellow of the Royal Geographical Society and the Higher Education Academy, and is widely published.
Nick is a member of Governance & Nominations Committee.
Student Member (Students' Union President Kent)
Sol is President Kent of UCA Students' Union for 2022-23.
Independent Member
Following an academic career which saw him hold teaching and research positions at Christchurch Polytechnic, the University of Canterbury – both in New Zealand – and the University of Bath, Stephen Hampson has worked in the corporate sector for over 20 years. This has seen him lead several global technology companies and establish an investment company to support the creation of new technology companies from publicly-funded research. Stephen has held governance roles in more than a dozen early-stage businesses plus publicly listed companies. He is currently Investment Director at Oxford Capital and a non-executive director of CORE Education, a charitable not-for-profit company that provides public services for the education sector in New Zealand.
Stephen is a member of both the Institute of Directors and the International Chartered Governance Institute (a Chartered Company Secretary). He gained his undergraduate and doctoral degrees in Mechanical Engineering from the University of Canterbury, and is currently studying for an Executive PhD at Bayes Business School, City, University of London.
Stephen is a member of Audit & Risk Committee.
Independent Member
Chris Lawrence is a business adviser with a deep commitment to organisations that combine public value and commercial objectives, helping them to build new revenue generating capabilities without compromising on their public service obligations. A qualified accountant, he began his career in audit roles at KPMG and London Transport before moving into management consultancy, gaining extensive experience in media and education at Price Waterhouse Coopers, the BBC, Siemens, Cognizant, the British Standards Institution and now at Avid Technology. Chris has delivered projects for a wide range of not-for-profit clients, including universities and assessment bodies, broadcasters and trade associations. At Avid, his focus is on helping broadcasters, news organisations, studios and production houses to transform their businesses, exploring how Avid's cloud based solutions can be used to develop new capabilities, enable new ways of working, and achieve greater operational flexibility, at a lower cost.
Chris holds an MA (Cantab) from Sidney Sussex College, University of Cambridge, and an MPhil from the University of Birmingham, both in History.
He is a member of the Employment & Finance and Remuneration Committees.
President & Vice-Chancellor
Professor Makhoul is a writer, editor and artist with a substantial track record of driving globalisation initiatives within higher education. He joined UCA in 2017 and spearheaded the creation of the UK's first Business School for the Creative Industries. He has led a number of global partnerships and established UCA's first joint overseas partnership – the Institute for Creativity and Innovation (ICI) – with the University of Xiamen, one of the leading and most prestigious universities in China. These changes led to UCA being named the Times and Sunday Times Modern University of the Year in 2019.
Prior to joining UCA, he held a number of high-profile positions as Pro Vice-Chancellor, Deputy Vice-Chancellor and Rector at other UK universities. Professor Makhoul champions an inclusive approach to internationalisation that recognises the different needs and cultural experiences of students from across the globe. At UCA, this is reflected in a creative community where diversity is a strength, rather than an obstacle.
Widely acknowledged as a global authority on Palestinian art, he is an author of Palestinian Video Art and co-author of Conflict and Compassion, Contemporary Art from Global Asia, and Origins of Palestinian Art, which art historian WTJ Mitchell described as "a masterful performance of fairness and objectivity, combined with a passion for the subject that will make it the most important point of departure for all future writing on this subject."
Professor Makhoul's artistic practice engages with themes of conflict, displacement and identity. He has exhibited at a range of high-profile venues and events, including the Hayward Gallery, London; the Tate and The Bluecoat, Liverpool; the Icon Gallery, Birmingham, the Hausamlietzu Platz, Berlin; the 55th Venice Biennale; the Kuala Lumpur Biennale; the Arab World Institute, Paris, the Palestinian Museum, the Today Museum, Beijing and many others.
He is a member of the Employment & Finance and Governance & Nominations Committees.
Independent Member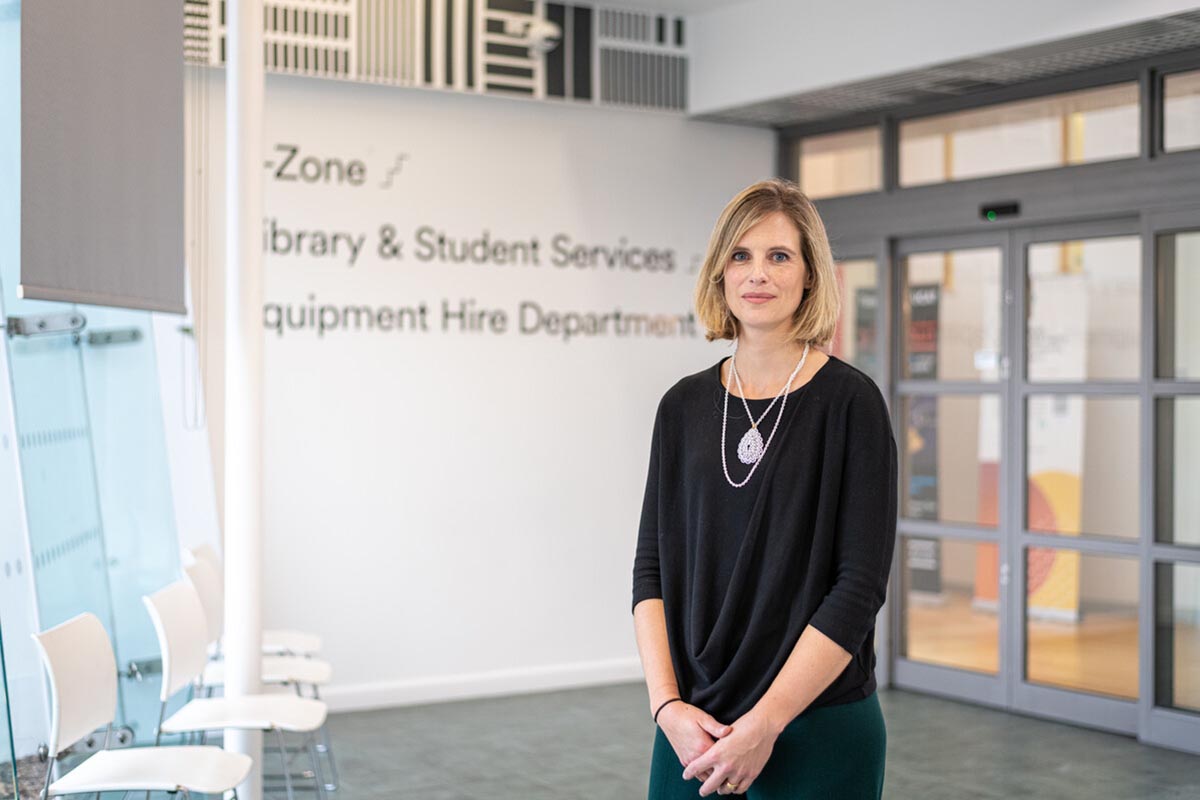 An experienced Whitehall leader and strategist, Kate McGavin is Policy Director (jobshare) in the UK Infrastructure Bank, having previously been Devolution Director (jobshare) in the Cabinet Office, leading for the UK Government on the development of policy in relation to devolution, EU Exit and intergovernmental relations. Prior to this she undertook a number of roles in the Department for Digital, Culture, Media & Sport (DCMS), most recently as Deputy Director, Art, Libraries & Digital Culture, and before that, Deputy Director, Media & Creative Industries Policy. In the former role Kate advocated for the Creative Industries to be prioritised in the Government's Industrial Strategy, securing a sector deal and delivering the Bazalgette Report which saw £150m new funding for the sector; she was also an active champion and critical friend for the Arts & Humanities Research Council (AHRC), helping to develop its business case for £80m of new investment to develop eight creative clusters across the UK, and sitting on its Advisory Committee. More recently, Kate worked with Arts Council England (ACE) to develop a shared programme of work with the Department for Education in support of cultural education. She has been senior government sponsor for major arm's length bodies such as ACE, the British Film Institute, Ofcom, and the BBC.
Kate graduated from Trinity Hall, University of Cambridge, with a first class BA (Hons) in English Literature.
She is a member of Governance & Nominations Committee.
Independent Member
Alan Newton is the Chair of the Audit & Risk Committee of the University and Chair of the Open College of the Arts Board of Trustees. He is a Senior Adviser in the Resolution Directorate of the Bank of England, a non-executive director of Belmont Green Finance Limited and a trustee of Reach South Academy Trust. Alan was a partner in Freshfields Bruckhaus Deringer LLP for over twenty-five years until his retirement in April 2015, during which time he held a number of senior leadership positions in the firm, serving at various times as an elected member of its principal supervisory and strategic body, the Partnership Council, the Global Head of its Finance Practice, a member of its executive management committee, the Practice Committee, the Managing Partner of the London Finance Department and the Head of its Structured Finance Practice. Based in London for most of his career, he has also lived and worked in Italy and New York.
Alan was educated at Exeter College, University of Oxford, and the Courtauld Institute of Art. He is currently studying for a PhD in art history at the University of Bristol.
Independent Member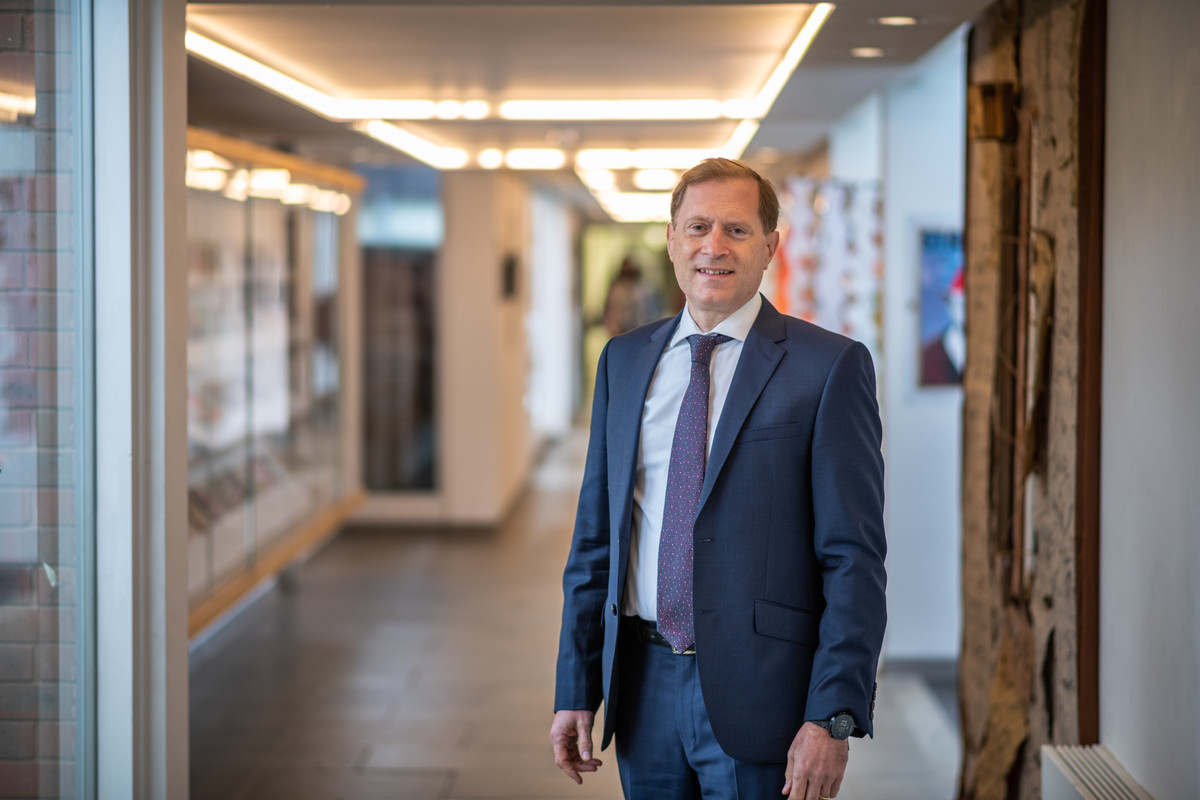 Chris Rachlin has held senior executive positions in risk and finance at a number of major financial institutions as well as non-executive positions in two major suppliers to the financial services industry.
Chris trained as a chartered accountant and joined PricewaterhouseCoopers for ten years working on banking and public sector assignments in London, India, Australia and the rest of Europe.
Over the last 19 years Chris has focused his career on Operational Risk and has held Group and Country level Operational Risk Head roles at HSBC, Barclays, Mizuho International and RBS. Most recently, while at HSBC, Chris led their programme to improve risk management oversight of their third party suppliers. Additionally, he has a strong interest in and led programmes at HSBC and other banks to improve corporate governance. He has spoken at a wide range of conferences on the topics of risk and governance.
Chris spent almost five years as a non-executive member of the Audit Committee of iPSL , the market leader in cheque processing across the UK, and was previously a non-executive director of Vaultex UK Ltd, one of the UK's leading cash processors.
He is a Fellow of the Institute of Chartered Accountants in England & Wales and a graduate of the University of Southampton.
Chris is the Chair of Employment & Finance Committee and a member of Remuneration Committee.
Independent Member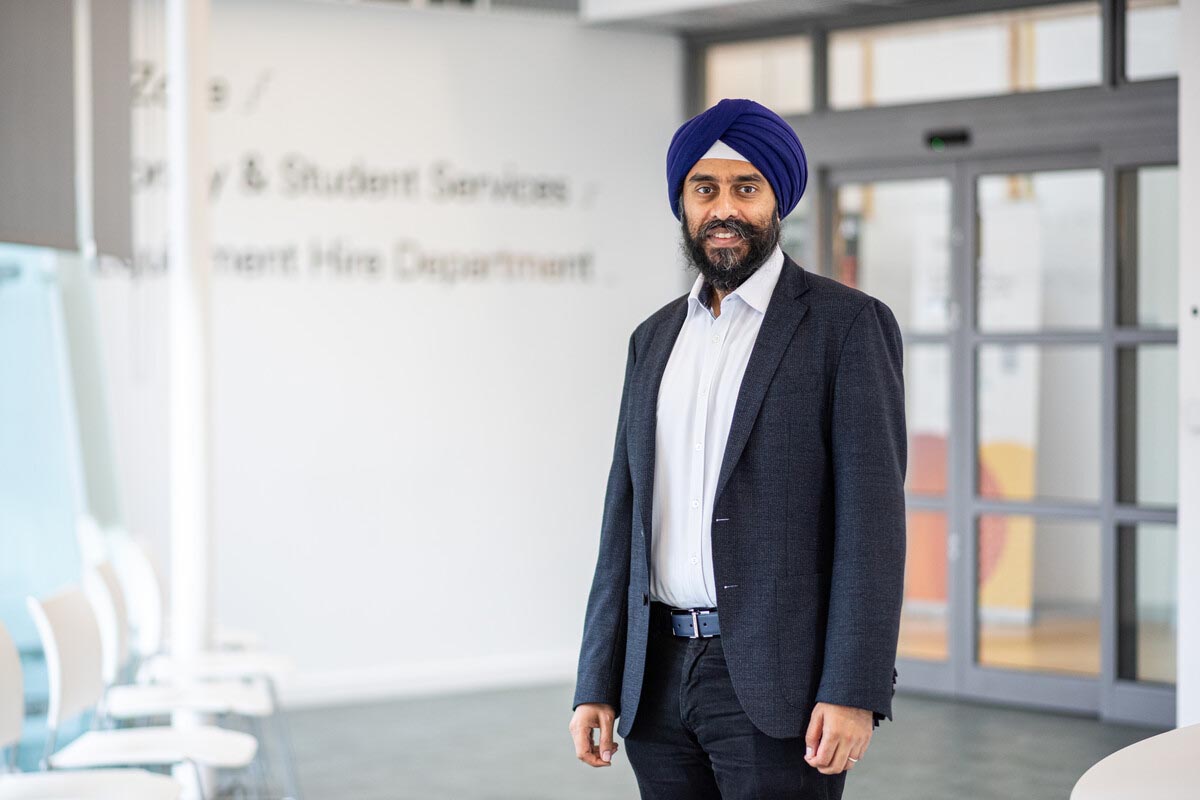 A chartered accountant with more than two decades of experience, Randip Singh has worked in both the UK and the USA across technology, professional services and energy sectors. He is currently the Deputy Chief Financial Officer at YouGov, a global public opinion and data company, where he leads all group reporting and transactional processes. During his career he has been an external auditor with PricewaterhouseCoopers and has led an internal audit team at Centrica North America.
Randip has been a non-executive director of the Texas Diversity Council, a charity that supports companies to be more inclusive and helps minorities to navigate their careers. He is a Maths, Operational Research, Statistics & Economics graduate of the University of Warwick, where he is currently a member of the Finance and General Purposes Committee.
Randip is a member of Audit & Risk Committee.
Staff Member (Co-opted)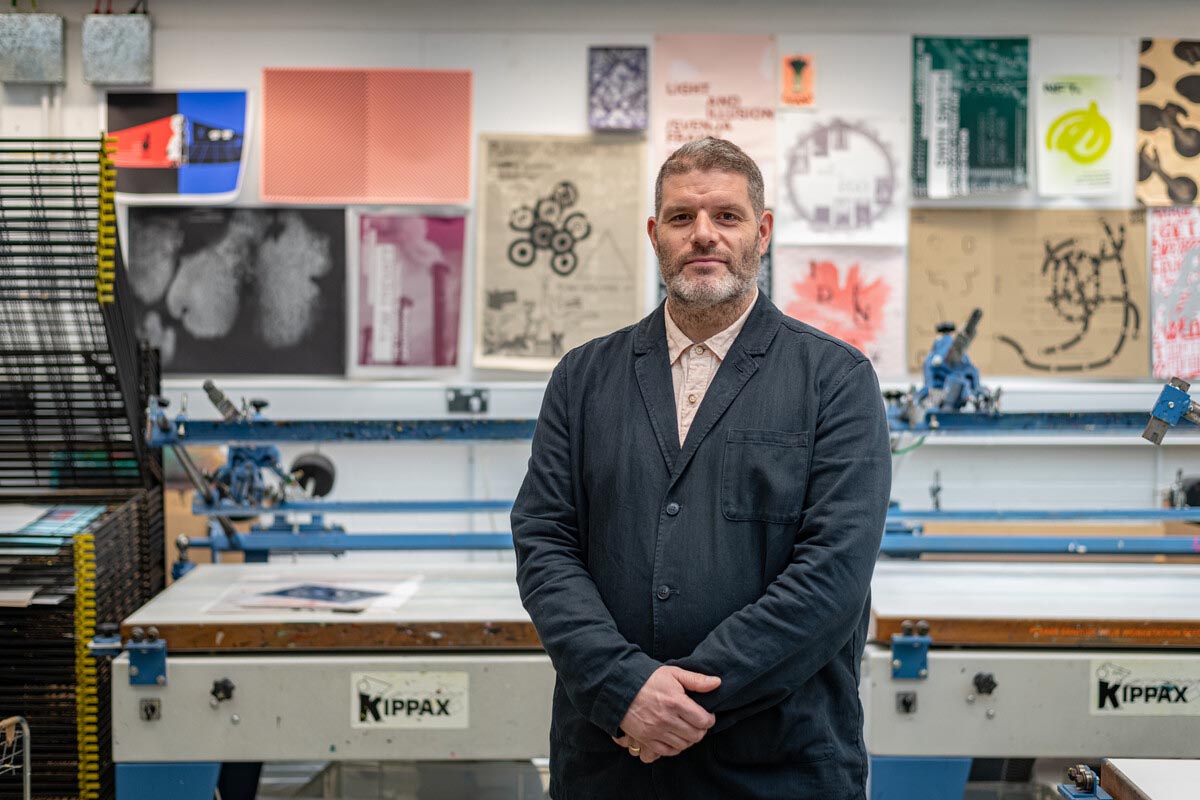 Chris Wraith is UCA's Head of School, Further Education, and Head of the Rochester Campus, having worked in FE at the University for two decades. A Safeguarding First Response Officer, Chris has extensive committee experience including membership of Academic Board, Learning & Teaching Committee, and Academic Quality Committee.
Chris graduated from Loughborough University in 2001 with a BA (Hons) in Fine Art, and went on to study for an MA in Printmaking at the Royal College of Art; he also holds a Postgraduate Certificate in Learning and Teaching in the Creative Arts from UCA. A practising fine artist, he is a Fellow of the Higher Education Academy and a Member of the Society for Education & Training.