Art student commissioned for
50th anniversary mural
An MA Fine Art student from the University for the Creative Arts (UCA) in Farnham was commissioned to design a mural to celebrate South Hill Park's 50th anniversary.
06 Jun 2023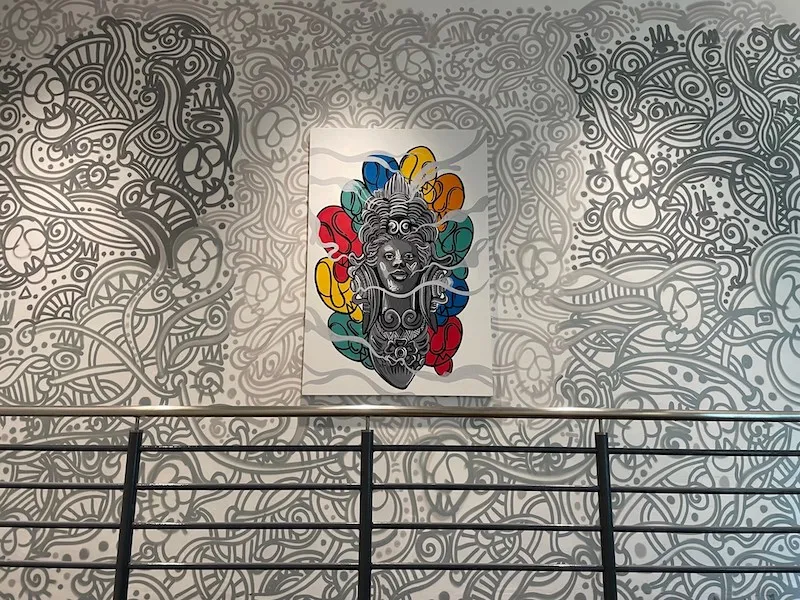 Oluwafemi's work was part of a recent exhibition at South Hill Park Arts Centre by UCA Fine Art students and curated by Andrea Gregson, UCA senior lecturer in Fine Art. The exhibition, titled Residual, was a reflective response to the space.
The mural artwork focuses on the headpiece found on the Garden Room door handle which is surrounded by masks that represent the ghosts and spirits that could be lingering within the premises, creating a sense of mystery of the building's long history. The extended paintwork takes this further and includes inspirations of elements found in the building such as the fireplace and the ceiling's floral motifs.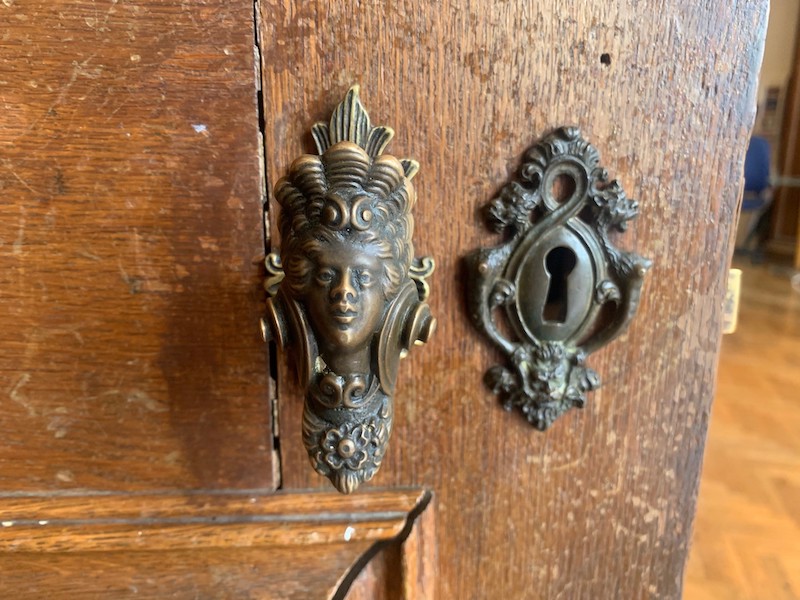 Artist Oluwafemi Babalola said: "My piece, 'Forces Within,' was inspired by the overwhelming emotions I experienced upon stepping foot on the premises. It encapsulates the powerful presence of potential spirits inhabiting the residence, observing and existing within its walls.

I created a painting that harmoniously blends a site-specific element with hybrid masks and vibrant colours. This composition portrays the hidden forces that reside within the building. The intricate pattern on the wall evokes movement and hints at ghostly energies. The masks symbolize the looming possibility of encountering these ethereal beings as visitors traverse the premises."
A spokesperson for South Hill Park said they were "excited" to have this stunning artwork as a permanent feature in the mansion space.
In an interview with BBC Radio Berkshire, Oluwafemi added: "I have always been inspired by my local community back home in Africa, and tried to express myself by fusing artistic cultures by different regions; currently experimenting with the fusion of African arts and pop art. So, when you look at my pieces you're going to find a fusion of different cultural elements. Working on this project I got to take my African heritage and African understanding and fuse them with what else you will experience at South Hill Park."
To visit South Hill Park Arts Centre, visit their website.
To learn more about studying Fine Art at UCA, visit the course pages.