Fashion graduate wins
'A Wish from Wimbledon'
A tennis-themed fashion collection has been photographed at the home of tennis, after UCA fashion graduate Zoe Crush won a competition run by the All-England Lawn Tennis Club.
24 Jun 2022
Photo: ©AELTC/Thomas Lovelock
Zoe Crush was one of four winners of the "A Wish from Wimbledon" – and her wish was to have a photoshoot of her graduate collection, Game Set Match, at the hallowed courts of SW19.
Zoe, who graduated in 2020 with a BA in Fashion, was inspired by her passion for playing and watching tennis and the two years she spent as a ball girl at Wimbledon. Her dream photoshoot took place last year, showcasing six looks, and encapsulating the sophisticated yet sporty look of Zoe's designs.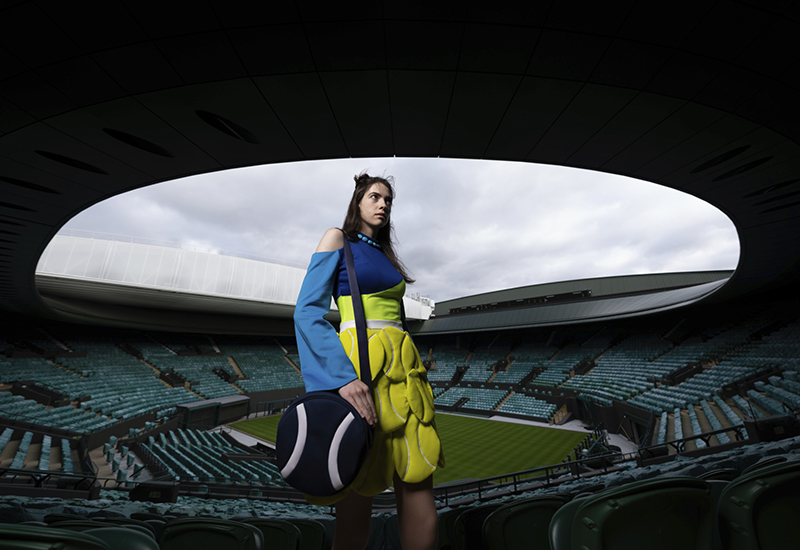 Photo: ©AELTC/Thomas Lovelock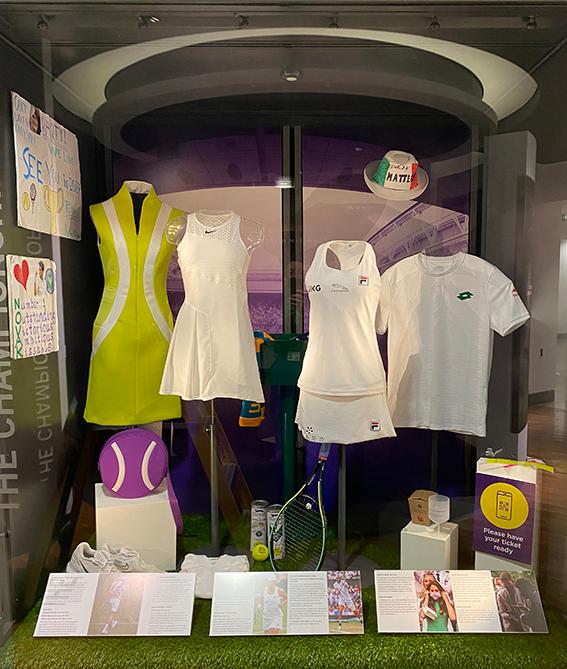 Photo courtesy of the © Wimbledon Lawn Tennis Museum
The tennis ball became a particular motif for Zoe's collection, from its circular shape to its line-markings. It inspired her iconic tennis ball bags as well as her distinctive tennis ball dress – which are now on show at the venue's museum throughout this year's Wimbledon Championships.
"The idea came from thinking about how I could represent a tennis ball on a human form, using my figure-hugging signature style and panelling," explained Zoe. It is a simplistic design, but impactful.

"It's amazing to think that my dress will be on display during the Championships and that so many people will go and see it. It cements that I'm part of the Championships this year and that's exciting It is an honour to be part of Wimbledon's history especially on such a celebratory year."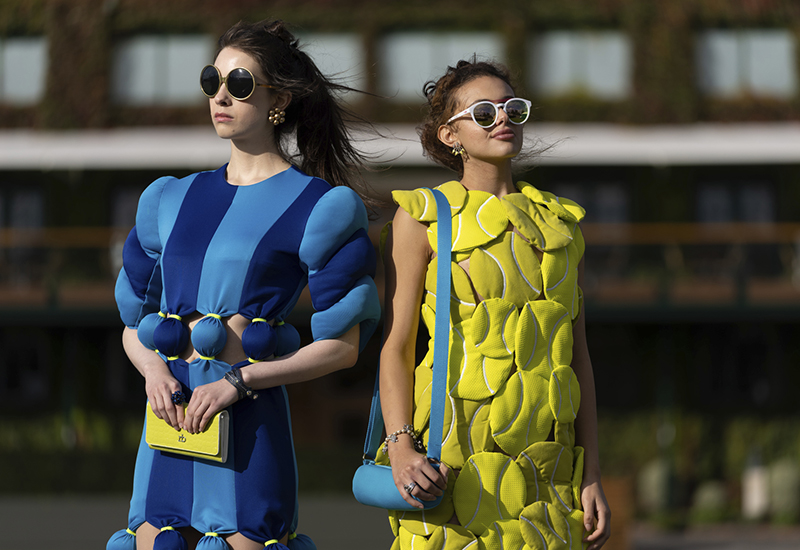 Photo: ©AELTC/Thomas Lovelock
Since graduating, Zoe has become a classroom assistant at Stitches Academy in Cheam, passing on her knowledge of technical fabrics and pattern cutting to students working towards their Arts Award. She also volunteers at Surrey Arts Wardrobe repairing their costumes.
"I have also been designing a dress to wear to Wimbledon," commented Zoe. "And some tennis inspired hoodies to expand on my Wimbledon collection. I am also designing my graduation dress!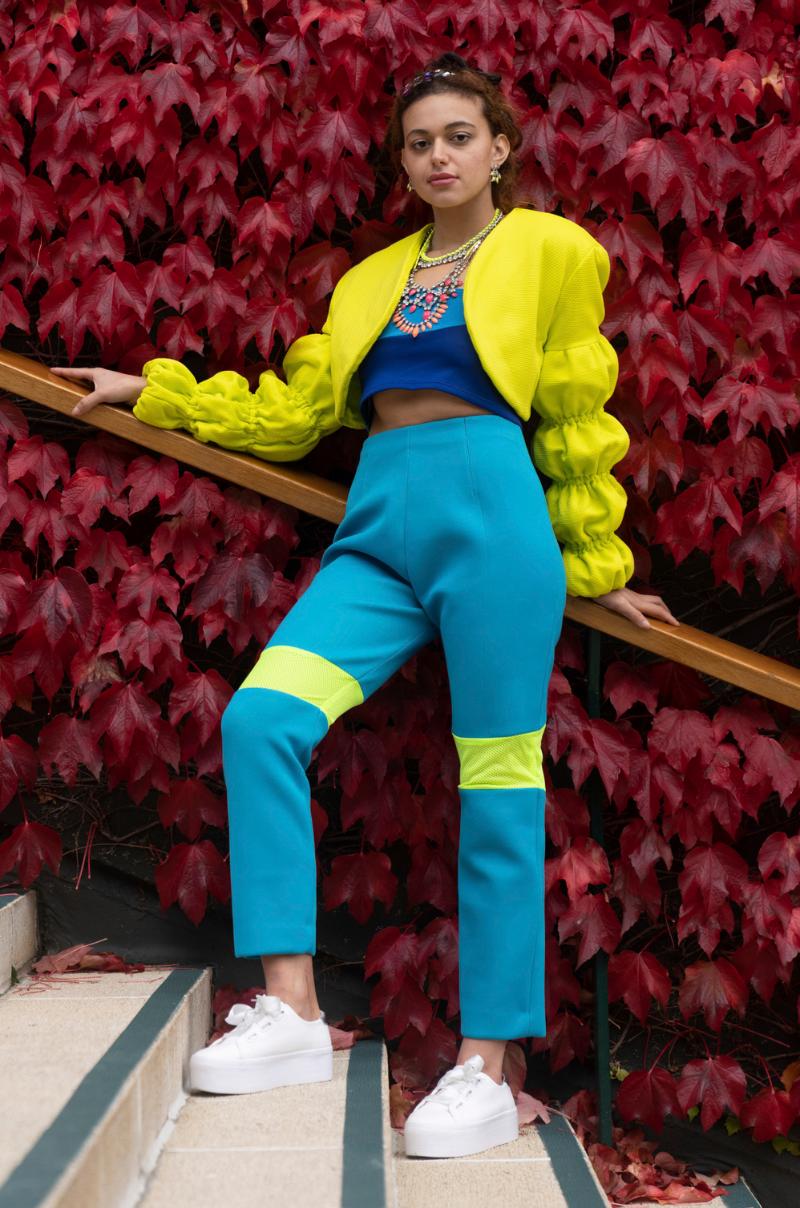 Photo: ©AELTC/Thomas Lovelock
"Graduating during Covid was hard because the fashion industry became very restricted and closed off. But now the industry is starting to reopen I'm keen to pursue my career to become a professional pattern cutter, either in fashion or in costume.
If you have aspirations to work in the fashion industry, visit our course pages.